Kellogg is making a special feature on its Rice Krispies Treats more accessible for people who are vision-impaired.
Rice Krispies Treats launched writable wrappers in the summer of 2017, allowing families to send an encouraging message to their children at lunch. In partnership with the National Federation of the Blind, Kellogg announced today that it is launching "Love Note" Braille stickers and recordable audio boxes for its Rice Krispies Treats, so children who are blind or have low vision can also get messages from their families.
"Rice Krispies Treats realized not every child is able to experience the written notes of encouragement on the writable wrappers," said Emily Minardi, associate marketing director of Rice Krispies Treats. "So we wanted to make these 'Love Notes' more accessible this back-to-school season."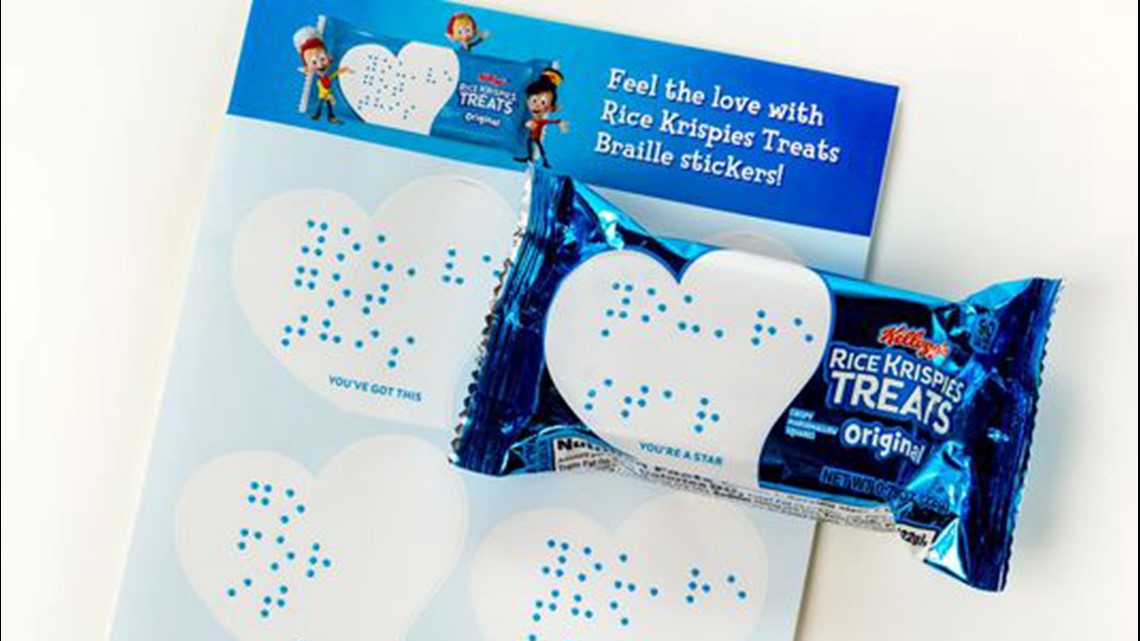 The "Love Notes" Braille stickers are heart-shaped, the company said, and each sticker sheet includes eight positive phrases parents can share with children. Additionally, for those who don't read braille, the recordable audio box plays a 10-second pre-recorded message that can be recorded over 1,000 times.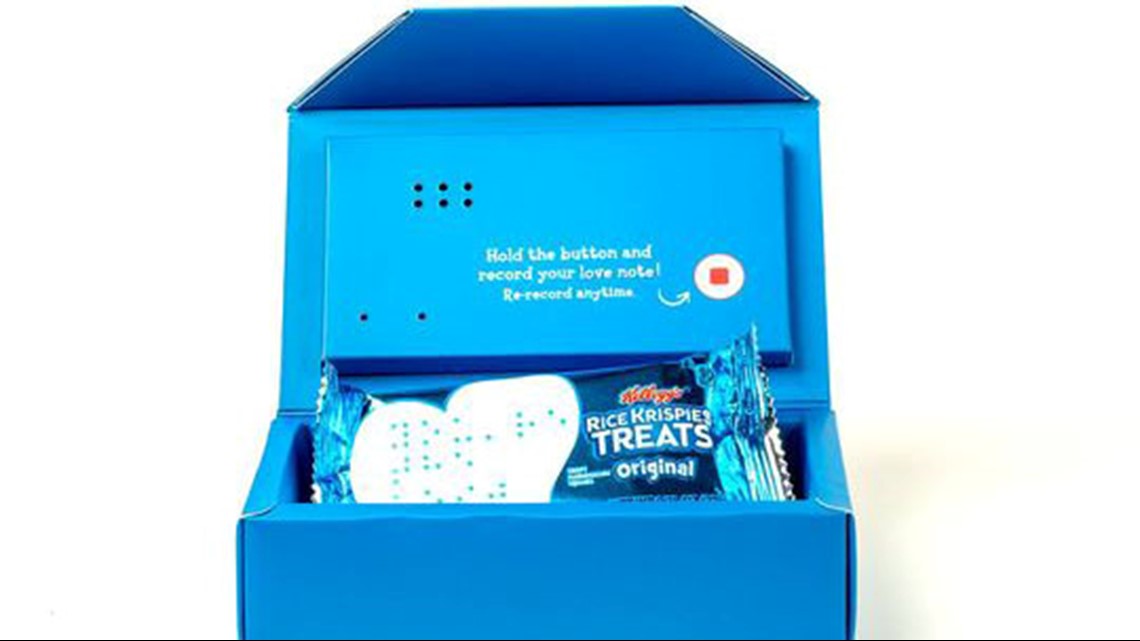 The company says that making "Love Note" more accessible also honors Will Keith Kellogg, the founder of the company who lost eye sight in the last decade of his life.
"Inclusion is in our DNA, and is now shared through Rice Krispies Treats 'Love Notes,'" Jessica Waller, vice president of sales and co-chair of Kapable Business/Employee Resource Group at Kellogg, said in the release. "Everyone is important, and we want each child to be able to feel loved, supported and acknowledged."
This follows another major company, Starbucks, moving toward increased accessibility. Last month, the Seattle-based coffee chain announced it would be creating its first "Signing Store" at Gallaudet University in Washington, D.C., to help deaf and hard-of-hearing customers. Set to launch in October, the store will be staffed by employees who have partial or complete hearing loss and communicate in American Sign Language.
There are over 62,000 children who are blind and low-vision in schools across the United States, according to Kellogg's press release.