The "designated survivor" tradition dates back to the Cold War, according to the Constitution Center. It typically calls for a member of the president's cabinet to be absent from the State of the Union, inaugurations and presidential speeches to joint sessions of Congress in case a catastrophic disaster strikes the U.S. Capitol.
Walsh is expected to leave the Biden administration soon to run the National Hockey League Players' Association, two people familiar with his plans told the Associated Press on Tuesday, just hours before the president's address.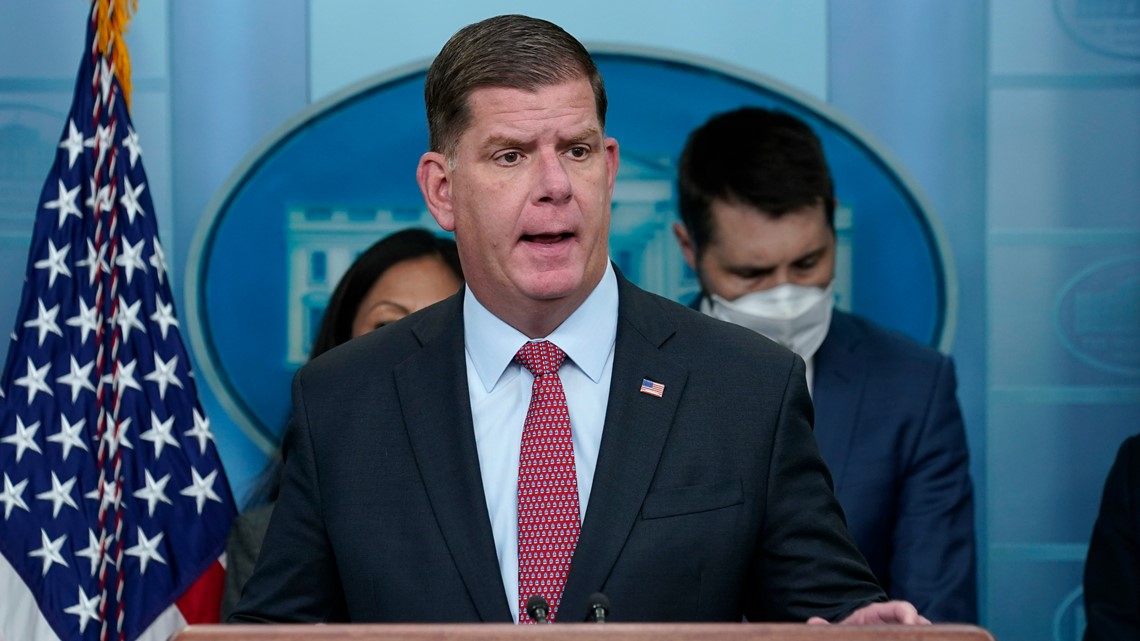 Last year, Commerce Secretary Gina Raimondo served as the designated survivor.
There was no designated survivor during Biden's first address to a joint session of Congress in 2021 because most of the cabinet did not attend the speech in person due to COVID-19 safety protocols.
The State of the Union is designated as a "national special security event," which clears the way for communication, funding and preparation between multiple agencies in Washington, including the Capitol Police, Pentagon, Homeland Security and District-area police. Other such events include the Super Bowl and the Democratic and Republican National Conventions.