RICHMOND, Va. — An 18-year-old student who had just received his diploma at his high school graduation and his father were killed when a gunman opened fire as hundreds of people gathered in a park after the graduation ceremony in downtown Richmond, Virginia.
Five other people were wounded Tuesday in the shooting, which sent hundreds fleeing in panic outside the state capital's city-owned Altria Theater after the graduation ceremony for Huguenot High School.
Tameeka Jackson-Smith told The Associated Press her son, Shawn Jackson, 18, and his father, Renzo Smith, 36, died in the shooting. She said her and Smith's 9-year-old daughter was hit by a car in the chaos that erupted afterward. The girl was treated for leg injuries and released from the hospital, Jackson-Smith said.
Jackson-Smith said the family had watched the graduation, then got separated in a large crowd after they walked outside. "He was so happy — oh my God — because he got to graduate. He worked hard."
She said she was walking toward her husband and son in a nearby park to reunite when she saw a man run up behind them and start shooting.
"I don't know if he was shooting at everybody because so many people got shot all over in the area. There were like seven people on the ground," she said.
Suspect Amari Pollard, 19, was arraigned Wednesday morning on two counts of second-degree murder, Colette McEachin, Richmond's top prosecutor, said in an email to The Associated Press. Pollard said he intends to hire an attorney, so the court continued the case until a hearing later this month, McEachin wrote.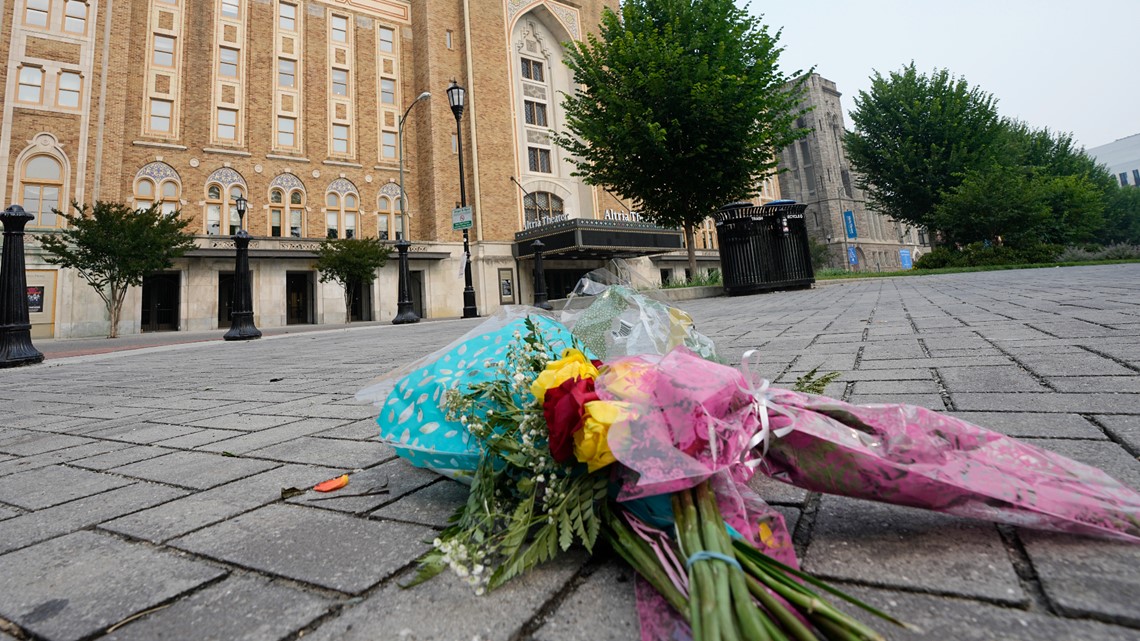 Pollard was ordered held without bond. Court records did not yet list an attorney who could speak on his behalf.
Police believe the suspect knew at least one of the victims.
At least 12 others were injured or treated for anxiety due to the mayhem, according to police.
___ Associated Press journalists Jonathan Drew in Raleigh, North Carolina, and Beatrice Dupuy in New York contributed to this report.