Leading up to Thursday's Senate testimony by Dr. Christine Blasey Ford about her accusations involving Supreme Court nominee Brett Kavanaugh, some have claimed that there's an old link between their families that could be motivation for the accusations.
Powerline claimed that "Kavanaugh's mother ruled against accuser's parents," and Pacific Pundit wrote "Christine Blasey-Ford Motive: Revenge -- Kavanaugh's Mother Judge Against Parents in Foreclosure case 1996"
Did Brett Kavanaugh's mother rule against the Blasey's in a foreclosure case in 1996?
No. It's important to note that there is a nugget of truth in this claim. Martha Kavanaugh, Brett's mother, was the judge that oversaw the Blasey's foreclosure case in the late 1990's, but Martha Kavanaugh actually ruled to allow the dismissal of the case - meaning she ruled in favor of the family.
Montgomery County Court records do show three things:
1.) Christine Blasey Ford's parents, Ralph and Paula Blasey did have a foreclosure case opened against them in 1996.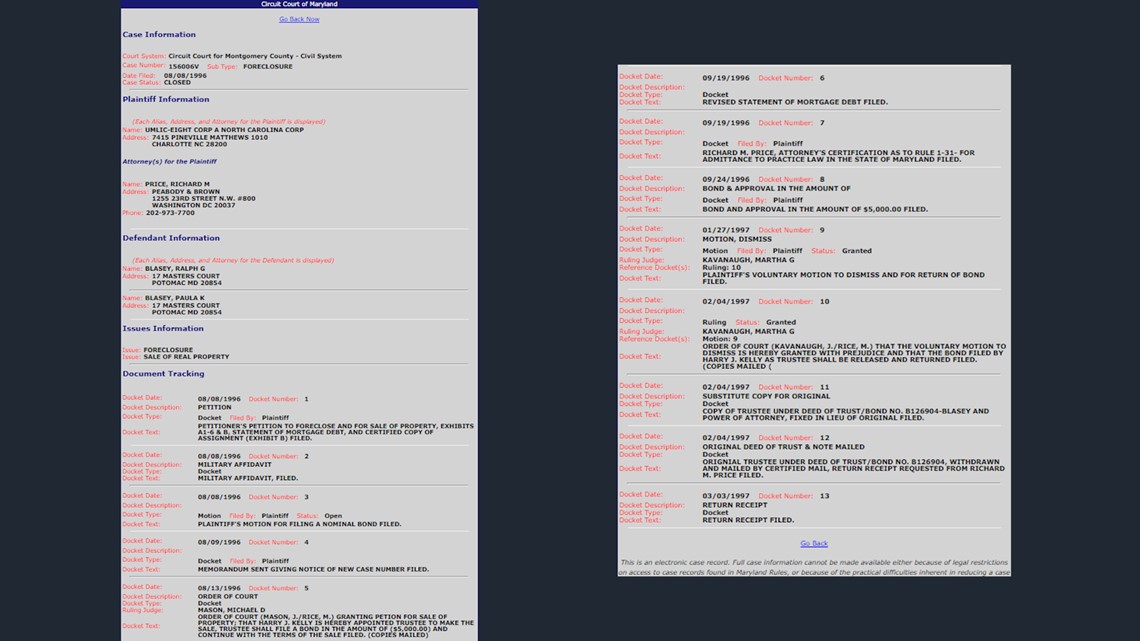 2.) They Refinanced their home as can be seen in these documents.
3.) Judge Martha Kavanaugh approved a motion to dismiss the foreclosure filing by company UMLIC-Eight corp.
Since Judge Martha Kavanaugh ruled to dismiss the foreclosure case against the Blasey's after they refinanced their home, we can verify any claims that she ruled against the family are FALSE.