KUNA, Idaho — A 16-year-old girl is in the hospital after she was struck by a car in a Kuna intersection Monday afternoon.
According to the Ada County Sheriff's Office, the teenager was walking her dog when she was hit at West Avalon Street and North School Avenue at about 2:30 p.m.
The driver of the car, a 70-year-old man, was headed eastbound on Avalon Street. He hit the girl just as she stepped into the street in the marked crosswalk, investigators say. The impact of the crash flung the girl down the street.
Residents in the area tell KTVB it's an extremely busy intersection and road.
"We have a heavy traffic load practically all the time," said Linda Braswell, who lives nearby.
Even with signs posted, residents don't feel it's necessarily a safe intersection.
"I walk myself with my granddaughter," said Nick Eremia, another nearby resident. "We go for walks in the evening when it cools off and I'm not going to lie, there's a couple times through here where people will go faster than the recommended speed limit."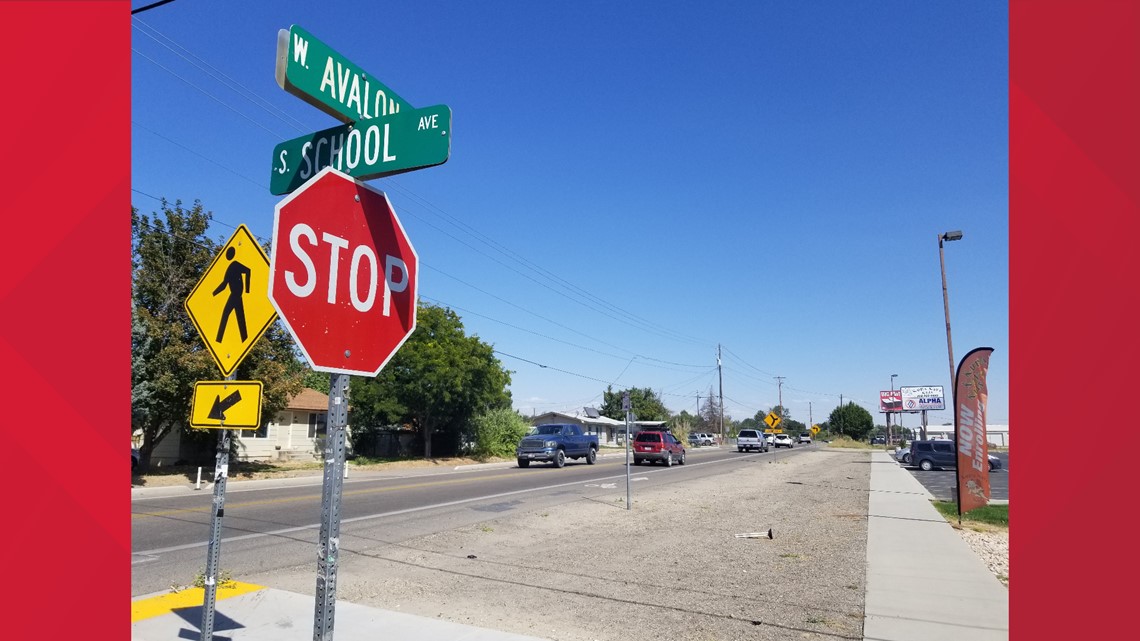 According to Braswell, the current signage just isn't enough because most people don't even see them.
"We have signage that says this is a 25 mile per hour zone and very few people are 25 mph coming out," she said.
She would like to see the Ada County Sheriff's Office, the City of Kuna and transportation officials work together to install something more noticeable.
Eremia agrees and hopes improvements can be made.
"One of those crossing lights where you have LEDs that flash in the road and LEDs that flash up a pole, that really gets a person's attention and I think that would be ideal for this particular crosswalk as well as any crosswalks," he said. "Something like that, you know, would be ideal that get's the driver's attention."
Neighbors also want to remind drivers to slow down and watch your surroundings, especially in neighborhoods with children.
"What it boils down to is pay attention to the road signs, pay attention to the road, because if you don't hit another human, you could hit another car," Eremia said. "This is obviously very tragic what happened – it's unfortunate."
The teen's current condition is unknown but the sheriff's office said her injuries are considered serious. Her dog was also injured.
The car was badly damaged, but the driver did not appear to have serious injuries, deputies say.
No names have been released and the crash is still under investigation.