NAMPA, Idaho — A police standoff with an armed man a at Nampa apartment complex has ended peacefully.
Nampa Police Captain Curt Shankel told KTVB that a 24-year-old man barricaded himself inside of a unit at the Berkshire Apartments on East Main Avenue Thursday evening.
The suicidal man was believed to be armed with a knife. If was unclear if he had any other weapons.
After several hours of talking with negotiators, the man was taken into custody.

KTVB spoke with some of the neighbors who were evacuated during the standoff.

"I heard a big bang. Thought it was a gunshot or something. I thought I heard people screaming," said Alredo Gonzalez, who lives at the complex. "I went to the room and woke up my fiance and that's about it. We heard the knocking and the cops told us we have to get out."

Armed man in standoff with police at Nampa apartment complex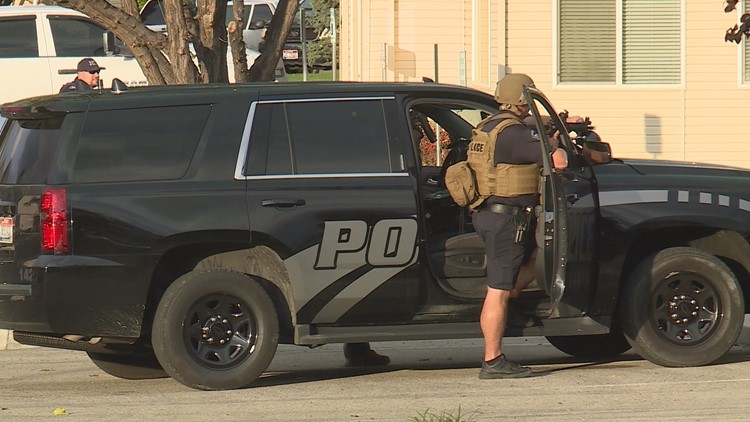 The man was taken to a nearby hospital for evaluation.
An investigation is underway.
Police are still trying to determine if charges will be filed.