BOISE, Idaho — The annual St. Luke's FitOne race kicks off Saturday, Sept. 23 - drawing thousands of race participators and event spectators to Boise's downtown for the community-based race created to promote health through physical activity. The purpose of the FitOne race is to help children and families in Idaho build a foundation for a lifetime of healthy habits.
People of all fitness levels are welcome and encouraged to participate in the race - from elite athletes to families and children. "Our hope is that people set goals, join in on the community and gain strength together," said Alissa McKinley, Race and Events Director for St. Luke's FitOne.
So, whether you walk, jog or run - here's your guide to FitOne fun:
Race runners have three course options to choose from, with varying skill and intensity levels: 5K race, 10K race and the 13.1 half marathon. Registration for the race closes Friday, 9/22/23 at 7:00 PM
A shorter race route is offered. The FitOne.2 is 1.2 miles and runs along the Greenbelt from the Boise Library to Ann Morrison Park. This course avoids the hill leading to the Boise Depot and rejoins the regular 5K course just prior to the finish line.
13.1 Half Marathon:

$55 Fee (plus sign-up fee)
Ages 0-12
7:15 a.m. start time

10K Race:

$45 Fee (plus sign-up fee)
Ages 0-12
7:30 a.m. start time

5K Race:

$35 Fee (plus sign-up fee)
Ages 0-12
9:30 a.m. start time
The FitOne race route starts in front of the Capitol building and ends at Ann Morrison Park. Participant packet pick-up will be available Sept. 20 through Sept. 22 from 12 p.m. to 7 p.m. at Ann Morrison Park. Participants will NOT be able to pick up participation packets on the day of the race - so plan accordingly.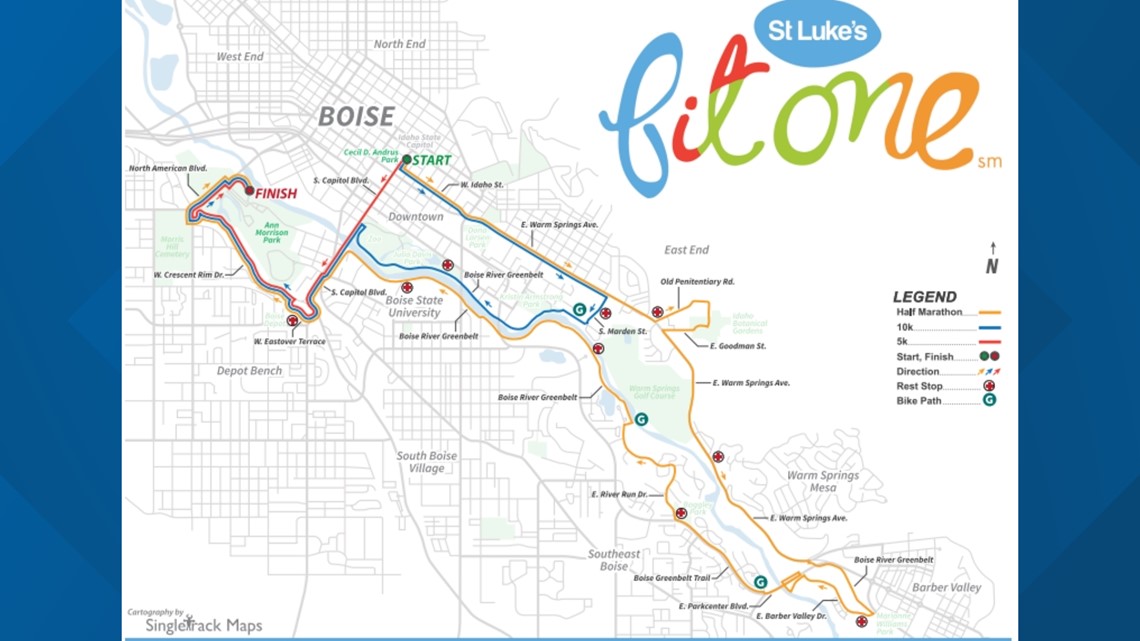 Road Closures: See raceday road closures here.
Shuttles & Parking:

Raceday shuttle service is free. Shuttle boarding can be found in the northwest parking lot of Boise Towne Square mall near Dillard's.
The shuttles are available for race participants only.
Shuttles begin running from Boise Towne Square to the race from 5:30 a.m. - 8:45 a.m.
Shuttles run a continuous loop to the start line and back to the mall.
Return shuttles from Ann Morrison Park to the mall run from 9 a.m. - 12:30 p.m.
Return shuttles make additional stop on Front Street, near Idaho Central Arena in downtown Boise.
Not permitted to leave vehicle overnight on mall property.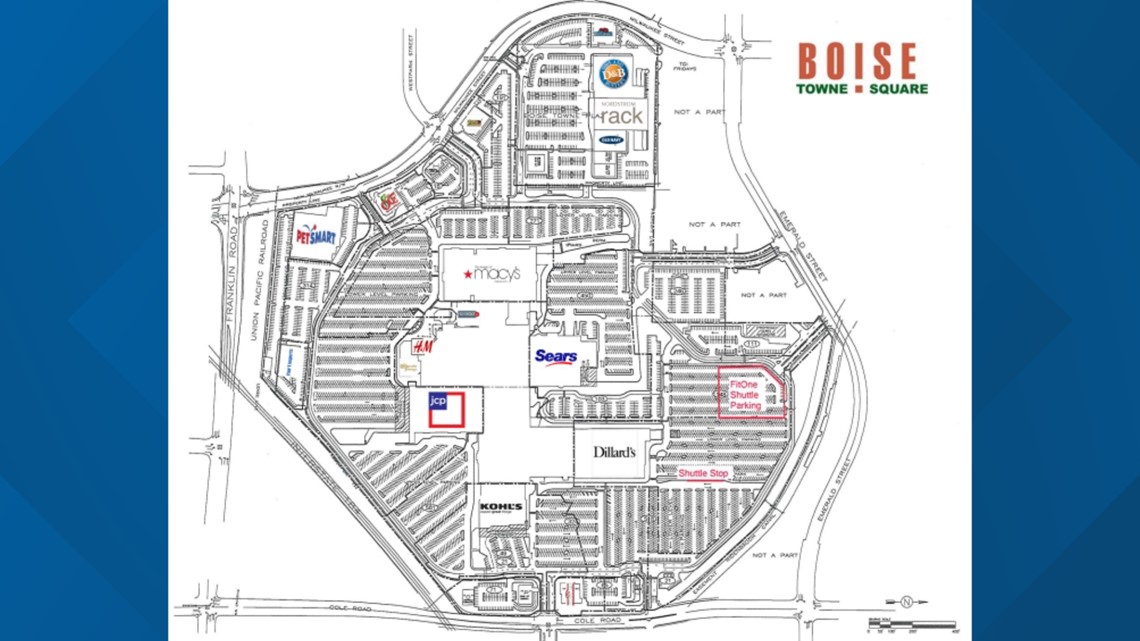 The best locations for spectators are at the Finish Festival in Ann Morrison Park and at Kirsten Armstrong Municipal Park (this locale is best for 10K spectators). FitOne is also hosting a social media contest for the most creative cheering sign. To enter, post a photo on Instagram or Facebook using the hashtag #FitOneBoise. The contest winner will be chosen and contacted by FitOne the following week of the race.
Race registration fees are initially distributed to event operational costs (such as permits, emergency support services, equipment rentals, t-shirts, etc.). Proceeds that extend beyond event hard costs are then donated to St. Luke's Children's programs. A portion of race proceeds will go toward the construction of new St. Luke's Children's Hospital running and walking tracks at local schools. Additionally, funds raised will support other community health initiatives for kids.
Over the past 10 years, the FitOne race has raised more than $900,000.
FitOne participants are encouraged to invite their friends and family to Ann Morrison Park to cheer them over the finish line. There will be family-friendly fun to finish off the festivities - featuring snacks, music and FitOne high fives!
"FitOne is for everyone, no matter their fitness level," said McKinley. "We're especially excited to gather again in person this year to celebrate our community, its health and wellbeing, all while raising money for Idaho's only Children's hospital here at St. Luke's."
See the latest news from around the Treasure Valley and the Gem State in our YouTube playlist:
HERE ARE MORE WAYS TO GET NEWS FROM KTVB:
Download the KTVB News Mobile App
Apple iOS: Click here to download
Google Play: Click here to download
Stream Live for FREE on ROKU: Add the channel from the ROKU store or by searching 'KTVB'.
Stream Live for FREE on FIRE TV: Search 'KTVB' and click 'Get' to download.