BOISE, Idaho — The future site of a proposed homeless shelter that has divided a Boise neighborhood was targeted by vandalism over the weekend.
Interfaith Sanctuary has signaled intent to move into the former Salvation Army building on West State Street, a location that has drawn criticism from some nearby residents.
A sign painted on the front glass windows of the building, reading "You Are Welcome Here" was defaced with a large painted sticker effectively crossing out the word "welcome."
Jodi Peterson-Stigers, the executive director of Interfaith, said the incident was reported to police. People have previously dumped trash and large amounts of dog feces at the site, she said, but the sign vandalism seemed like an escalation.
"It was really upsetting obviously to see something that bold and really stating out loud, 'you are not welcome here,'" she said.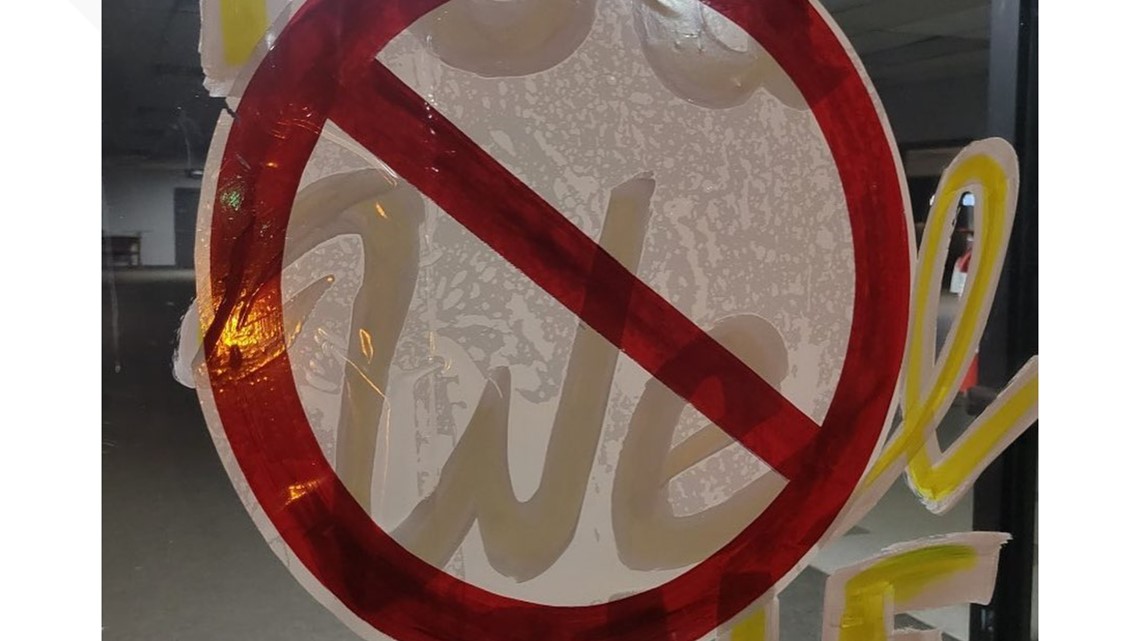 Shelter employees are working to figure out a way to remove the sticker without also pulling off portions of the welcome message. Despite her disappointment, Peterson-Stigers said, she does not believe the vandalism reflects the feelings of everyone in the area.
"It is not the messaging of the whole neighborhood, and we know that," she said. "There are kind people in that neighborhood, and they have reached out and they are supportive. This is a representation of a small group of people who are opposing, and they seem to think that this kind of communication will serve them well, but it won't, because hate never wins."
The incident also drew swift condemnation from Boise Mayor Lauren McLean, who called the vandalism "reprehensible."
"'A City for Everyone' isn't a slogan, it's a mission we work toward every single day," McLean wrote in a tweet. "Acts of hate like this are a literal and figurative stain on that mission and our efforts to help those in crisis."
If approved, the proposed 205-bed shelter will be open around the clock and will partner with local housing agencies to help Interfaith residents get into permanent housing when possible. The group's application to move to State Street was placed on hold for several months while a task force examined whether the location would be a good fit. The process moved forward again earlier this month, with Interfaith submitting a Conditional Use Permit to the city for the space.
Peterson-Stigers described the planned building as a "low-barrier" shelter that will offer not just a place to sleep, but programs for employment, mental health, and recovery, a computer lab, library, and training kitchen as well as separate housing for families.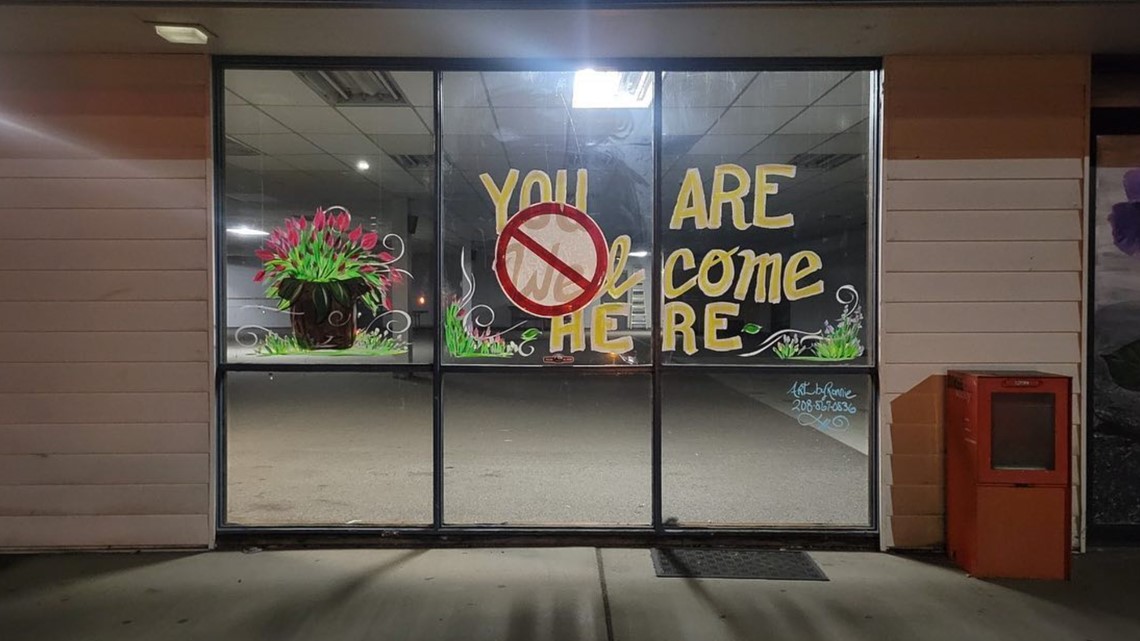 "This is a really beautiful model that, if the access to affordable housing continues to be a struggle for a while, then people will be in their homelessness for longer," she said. "And if that's the case, they deserve to be served in a dignified and compassionate and a lovely way, and that is what this building can do."
Katy Decker, president of the Veterans Park Neighborhood Association President, condemned the vandalism but said she wanted to remain focused on the conversation surrounding whether the shelter was a good fit for the area.
"Representing affected Boise citizens in the Veterans Park Neighborhood, we deplore any acts of property damage, hurtful social media posts, or inappropriate statements regarding any public issue in the news, such as the proposed State Street Interfaith shelter," Decker wrote in a Tuesday statement. "Such distractions deflect attention away from the goals that we all share — addressing the magnifying problem of homelessness in this city in a humane and effective way, while responding to the valid concerns of citizens, homeowners, and taxpayers regarding ambitious and impactful steps that Boiseans are being asked to accept. That's why we have focused our efforts for most of 2021 on the overarching aspects of the proposed State Street Interfaith shelter issue —appropriateness, transparency, and outcomes."
The Conditional Use permit will go before the Planning and Zoning Commission on Nov. 15 for public comment and a vote. If commissioners approve the site, those in opposition will have ten days to file an appeal that will then be taken up by the Boise City Council.
Boise's affordable housing crisis is thrusting more Idahoans into homelessness daily, Peterson-Stigers said. She pointed to the 142-family waitlist for Interfaith's hotel shelter program as well as the "staggering" two- to four-year wait for permanent housing through the CATCH program. The COVID-19 pandemic, low wages in Idaho, and the end of the eviction moratorium are only adding to the problem, she said.
"We have a growing need, and affordable housing is definitely on everyone's mind, but it is not a fast solution," she said.
See the latest news from around the Treasure Valley and the Gem State in our YouTube playlist: