BOISE — Idahoans treasure their public lands, but also respect and stand firmly behind private property rights.
As the uber-wealthy Wilks brothers buy up hundreds of square miles of private timber land across the Gem State, they're locking it up, and in some cases, they've shut Idahoans out of accessing public lands or roads that have always been open.
"When I am up hunting or fishing somewhere either in the desert or up in the mountains, honestly the first word that comes to my mind is freedom," Idaho Wildlife Federation Executive Director Brian Brooks said.
Idahoans – and visitors to the state – revel in the innate freedom to roam.
Sweeping views of valleys, meadows, mountains, towering pines, and the smell of fresh, brisk mountain air: all sights and experiences that call explorers to Idaho's wilderness to escape.
"I mean everybody talks about the quality of life: the clean air, a place to go mountain bike, a place to go ride your motorcycle, a place to snowmobile, a place to cross country ski, fishing, hunting," said Valley County Commissioner Gordon Cruickshank. "We have it all here in Idaho and I think people really embrace that."
For Steve Huffman and other ATV enthusiasts, Forest System road 374 - known as Boise Ridge Road - and the destinations beyond are that escape. They've been taking that route through the forest in Boise County for two decades.
"You can see just forever and it's just beautiful country," Huffman said. "What's really gorgeous about it is all the vistas that you have.
"It's one of those things you can't describe unless you experience it," he added. "You're in your element."
But recently, Huffman, other recreationists, and folks out on a scenic drive, ran into obstacles - bright orange ones - carrying serious trespassing consequences should you ignore them.
"Well, I was frustrated," Huffman said. "Like I said, I ride this a lot, we enjoy the ride, it's well attended. But by the same token, it is private property. I understand that part of it. We have had access to it for so many years and now we're not going to have it, I mean that's the major frustration."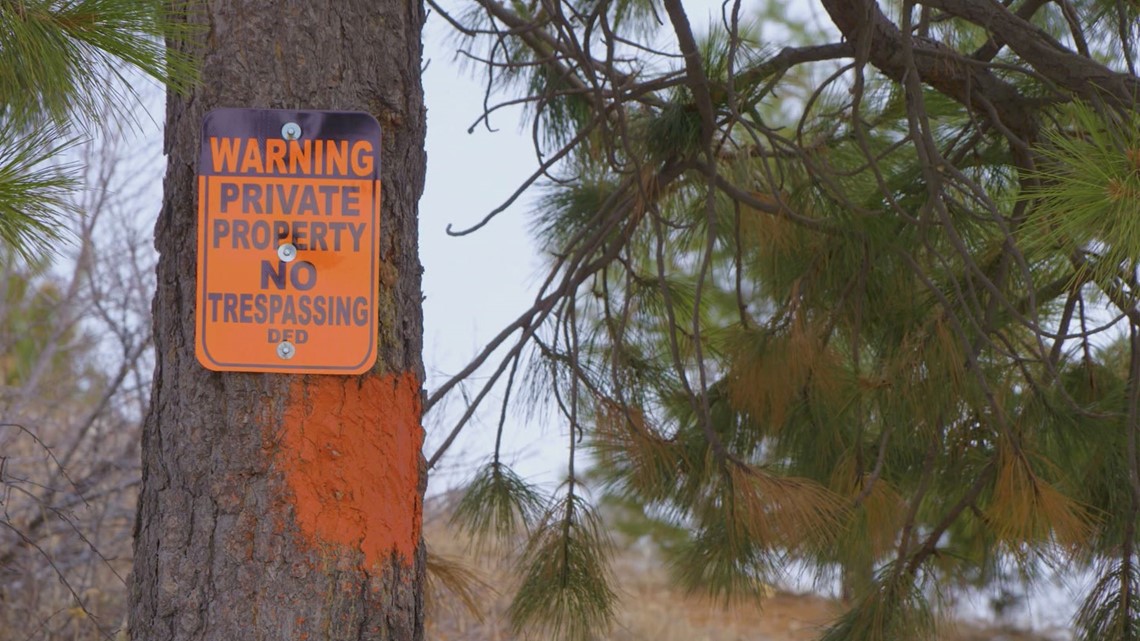 Although this land surrounded by the Boise National Forest has been private for decades, previous owners - like Boise Cascade and Potlatch - let everyone use it.
But the new owners aren't open to a free-for-all, prompting gates on portions of their nearly 200,000 acres in Boise, Valley, Adams and Idaho counties.
"They have gates on probably every place they have seen major activity," Cruickshank said.
For decades, Idahoans have used FS 374 to get through Boise County to reach their favorite hunting spots, to recreate and to immerse themselves in Idaho's great outdoors. Recently, a company called DF Development LLC put up bright orange gates on the road at each end of their property, along with bright orange paint on trees and 'No Trespassing' signs.
One gate is further south, closer to Mores Mountain, the other is north, closer to Harris Creek Road. Next to the northern gate, the owners have dug trenches so people can't walk or drive around the gates to access their property.
Currently, the gates are open, permitting those with allowances can get through, but the 'No Trespassing' signs send a strong message that the public is not to step foot on the property. These barriers are blocking several miles on FS 374 and thousands of acres of previously accessible private property.
"That's fine, they can do whatever they want with that land. But they have closed down a road that has been public," Brooks told KTVB. "In my opinion I think they're putting up the gates because it raises property value. If you can block out the public from a parcel of land - even if they're just passing through it - you've got exclusive access now and that drives up property values."
Boise County is looking into the legality of it and officials say it's still early in the game, but chairman of the Board of Commissioners Alan Ward says because public dollars were used to build and, at times, maintain this road, officials believe it should stay open. If they find no legal backing for shutting down the road, they say the gates would need to come down.
This would essentially be what's called a "prescriptive easement." Attorneys say Idaho law recognizes these types of easements. However, they can be tricky to prove and you need a lot of factual evidence to satisfy an establishment of a prescriptive easement. They are easements created by use; there is no signed or recorded document, and they come about when someone has been notoriously, openly, and continuously using the land for years, among other requirements.
If a prescriptive easement is argued in this situation it would likely have to be taken to court.
"I understand their right to no trespassing on the property, but they cannot close the road," Ward said.
The private property owners don't see it that way.
The Forest Service says the agency has what's called "perfected access" up to certain points on that private property, but there are a couple segments along the road that remain in limbo when it comes to access.
The Forest Service determined the road is not what's deemed a "cost-share" road, meaning different agencies didn't pitch in to maintain it. But whether the federal land management agency maintains NFS 374 through the Wilks property or beyond is yet to be confirmed.
This is the latest contention in ongoing strife with DF Development LLC - a subsidiary company largely owned by billionaire brothers Dan and Farris Wilks from Cisco, Texas.
In one fell swoop in 2016, the Wilkses scooped up about 170,000 acres of private timber land in Boise, Adams and Valley counties from Southern Pine Plantation, which bought the land from Potlatch Corporation. They currently own less land than that in those three counties, but have acquired more land in Idaho County.
"I believe the previous owners didn't take care of the land," Commissioner Ward said.
"In talking with the Wilks brothers, they talked about the abuse on the landscape by people camping on it, leaving their trash, cutting trees, building forts," Cruickshank added.
KTVB spoke with Justin Wilks, DF Development head and son of Dan Wilks, over the phone. The Wilkses very rarely speak with the media, and do not go on camera, as they claim to be a private family who does not seek the limelight. He says when they purchased land, there was an area that campers trashed over a holiday weekend. They shut off access because they saw disrepair and abuse by the public on their property, he said.
The Wilkses determined they must cut off access, start to work with different groups interested in being good partners, and once they made arrangements and educated those groups, they would allow the relationship to continue.
In addition, Wilks says they noticed many areas were over-logged by previous owners to an unsustainable extent, so they kicked off all loggers. After assessing the property, they determined there was a sustainable model in which they could still harvest timber, but Wilks says to a much less aggressive degree than what they'd seen prior to their ownership. Now, they have re-established arrangements and contracts with many loggers who previously worked on their property.
Real estate listings show Wilks Ranch Brokers are now selling massive chunks for millions, marketing them as private timber or game hunting ranches, as well as subdividing some of their property and selling smaller parcels for tens of thousands of dollars.
Wilks tells KTVB they're sitting on the rest of the land they're not selling, managing the forests, harvesting timber responsibly, and holding land as their legacy to pass down through generations to come. He says they are a large land owner and they will continue to be.
"Idaho has very attractive property value and it's priced very well compared to the rest of the country," Brooks said. "So the Wilks brothers have taken note of that. They are very smart investors and they have been buying up land with multiple valuable resources, whether that's timber, solitude, wildlife. And that has resulted in the purchase of hundreds of thousands of acres across Idaho.
"They're smart investors and that's why they have as much money as they have right now," Brooks added. "And this is the new age of the land grab. If you're ultra-wealthy, what are you going to do with that money? Buy land."
As the largest private property owners in Boise County, DF Development currently owns almost 32,000 private acres. In Valley County, DFD has more than 58,500 acres; in Adams, they're sitting on nearly 61,000 acres; and in Idaho County DFD has 650 acres and Wilks Ranch Idaho LTD owns more than 42,300 acres.
Proving problematic is that DFD property is surrounded by state and federal land. Across Idaho, national forests, Bureau of Land Management, Idaho Department of Lands, and private lands are all checker-boarded.
And when access to a swath of public lands suddenly become blocked, things get heated.
"When you start talking about public lands people get very passionate," Brooks said. "Public lands in Idaho contribute to our quality of life."
And that passion translates into economic benefits for cities, counties and the state.
"It provides so many opportunities and it is a great economic benefit to our state," Commissioner Cruickshank said. "If we didn't have the public lands to play in - both state- and federally-managed - our snowmobile program would not be what it is today. We bring in $31 million worth of economy every year with just our snowmobile program. Then we have our ski hills with Tamarack and Brundage Mountain. Then, like I said, mountain lakes, boating, fishing, hunting - it all adds to that economy and keeps us going."
Justin Wilks says with millions of acres of public land across Idaho, there are other routes to reach it.
Huffman recognizes that there are other ways to get where they want to go, as do many his fellow ATV club riders.
"There's ways to work around that," he said.
However, work-around routes are not nearly as convenient as traditional, quicker access people are accustomed to.
"It is the old adage: you're resistant to change, or you always went there so you felt like you had the ability to go there all the time," Cruickshank said. "And I think we have to recognize that change happens and sometimes that is a little hard. Your favorite hunting spot, your favorite fishing hole, your favorite place to camp where you camped with your grandparents or something like that. Those are all sentimental reasons, and I understand that, I get that. But it is their land. And if they decided that they don't want you to be there that's their choice because it is private property."
On their locked land, DFD is working out agreements and partnerships with different agencies, allowing certain access through - like they have in Valley County over the years.
When the Wilkses purchased the property in Valley County, they gave officials notice that all prior easements and agreements for their snow grooming program and other types of access, such as logging contracts, were being rescinded. But Cruickshank says as negotiations progressed, they were able to work through those issues. They worked with the Forest Service and found there were cost-share agreements on roads through the Wilks' property, allowing them to get the public through to the national forest.
Recently, the county bought some DFD land to keep areas open, including a property to secure a trail head in the Clear Creek area, and there is now a park and small campground in another spot.
"They want to be part of the community, they want to understand what the community needs are and in working with them we have been able to find inroads with our dog sled challenge last year," Cruickshank said. "They gave us permission to be able to groom those trails so that we could run those dogsleds on those trails and rent snowmobiles for a while to see how we could be a good neighbor with them."
Valley County says the Wilkses are working with them, but it has taken time, and they need to understand what they bought and how they want to manage it.
"They are willing to listen and discuss how things could work for them in Valley County, including trails or access to the public," Cruickshank added.
Wilks says their intent isn't malicious, and they are not interested in shutting off public roads. He tells KTVB if they are in the wrong – as they were in an instance in Valley County – they will remedy that and remove any barriers.
"They're not doing this because they hate Idahoans or something like that," Brooks said. "But it comes down to this term called, 'sense of place.'"
Willing to work with different agencies, they say they want to be good neighbors and partners - which is what county leaders desire as well.
"Just be good neighbors. We'll help you if you help us," Ward said.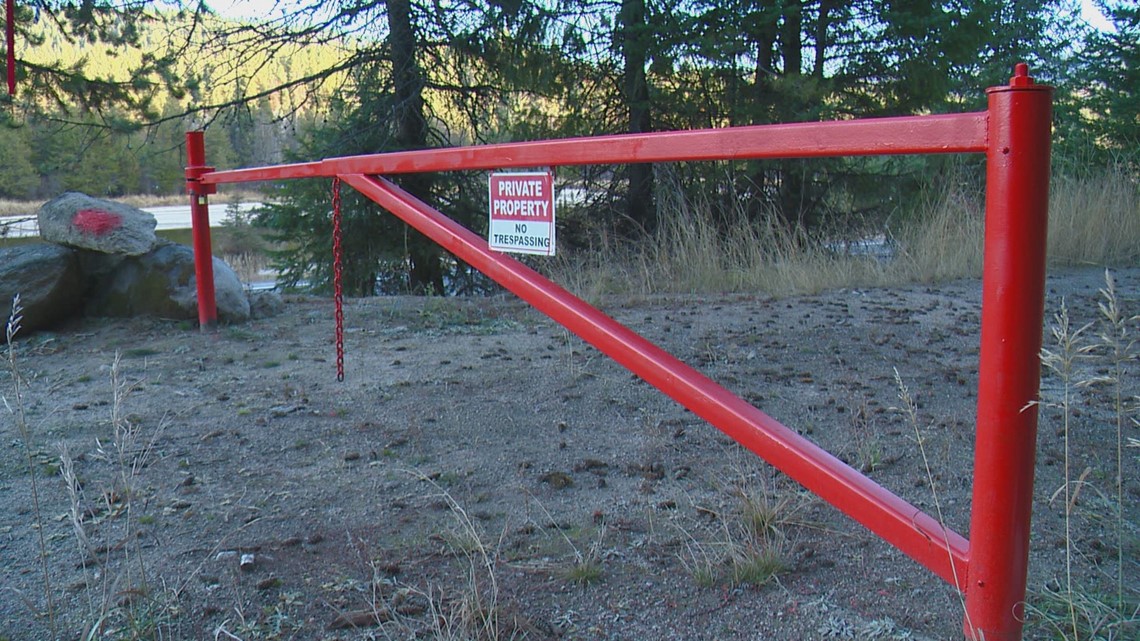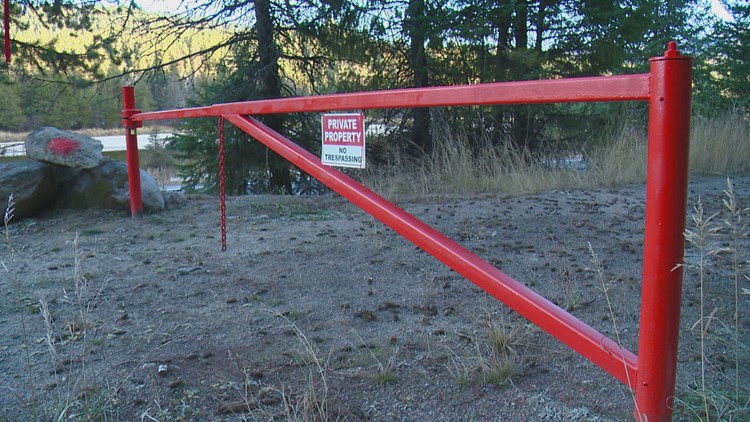 "I guess my message to the Wilks brothers is we want to be great partners, we want to work together, we want to find the places we can find common ground," Cruickshank said. "And I think they do too from visiting with their representatives, they want to be part of the community. So we are willing to take some time and have some patience and let's get it figured out."
Outdoor enthusiasts, like Huffman, yearn to find common ground, too.
"Hopefully in the near future we'll have some kind of agreement where we can use that section again," Huffman said. "But it is what it is and I don't want somebody riding across my front lawn."
Idaho's controversial new trespass law passed this year, and some argue it muddied the water. The law created harsher penalties for criminal and civil trespass while really easing up on landowners' requirements to post signs on their property. The Wilkses and their lobbyists were huge supporters of passing the law.
Idaho Wildlife Federation is proposing legislation this upcoming session relating to history with the Wilkses. They want to make blocking access to public lands, roads and easements a civil offense, not just criminal. They say it would empower Idahoans to tackle this in court rather than it being in the hands of a government entity that has other issues to deal with.