BOISE, Idaho — A dust storm and high winds rolled through the Treasure Valley on Friday, June 5, knocking out power to nearly 13,000 people in Boise around 9:30 p.m. It was restored by midnight, according to Idaho Power.
The zip codes affected by the large power outage were 83702 and 83703, according to Idaho Power officials. By 8:07 a.m. Saturday, Idaho Power's outage map only shows one remaining power outage of 27 people in Boise.
A spokesperson with Idaho Power told KTVB that two lines going to a substation went out and that's where crews made their repairs. The cause of the outage was weather related.
Multiple dust storm advisories was issued for parts of the Treasure Valley on June 5 between 9 and 11 p.m.
Sharon Davis Torres posted in KTVB's Idaho Weather Watchers Facebook group that she saw a wall of dust blowing in from Owyhees and from the west hitting Caldwell between Middleton and Star.
KTVB crews took these photos on the I-84 connector while driving to Boise on Friday night.
Treasure Valley dust storm June 5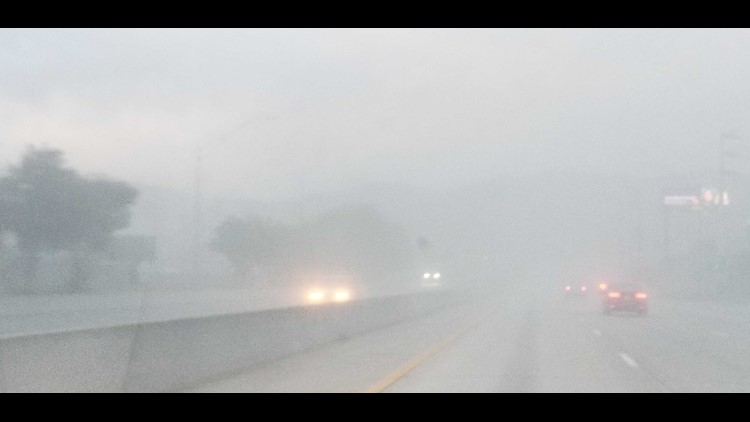 Boise residents also shared photos of trees that fell down during the storm.
The Treasure Valley is forecast to have a significant cool down this weekend, see the latest forecast details on our weather page.
Winds topples trees in Boise