NOTUS -- One man was killed and two other people were hurt in two-vehicle crash on U.S. 20 Tuesday evening.
The wreck happened at about 6 p.m. at the intersection of U.S. 20 and Purple Sage road, a mile west of Notus.
According to Idaho State Police, 41-year-old Dustin Steinhaus of Parma was driving west in a Volkswagen Jetta when he crossed over the centerline into the eastbound lanes. Steinhaus' car crashed into an oncoming Jeep Cherokee driven by 40-year-old John Campor of Morristown, NJ.
Steinhaus died from his injuries at the scene. He was not wearing a seatbelt, according to police.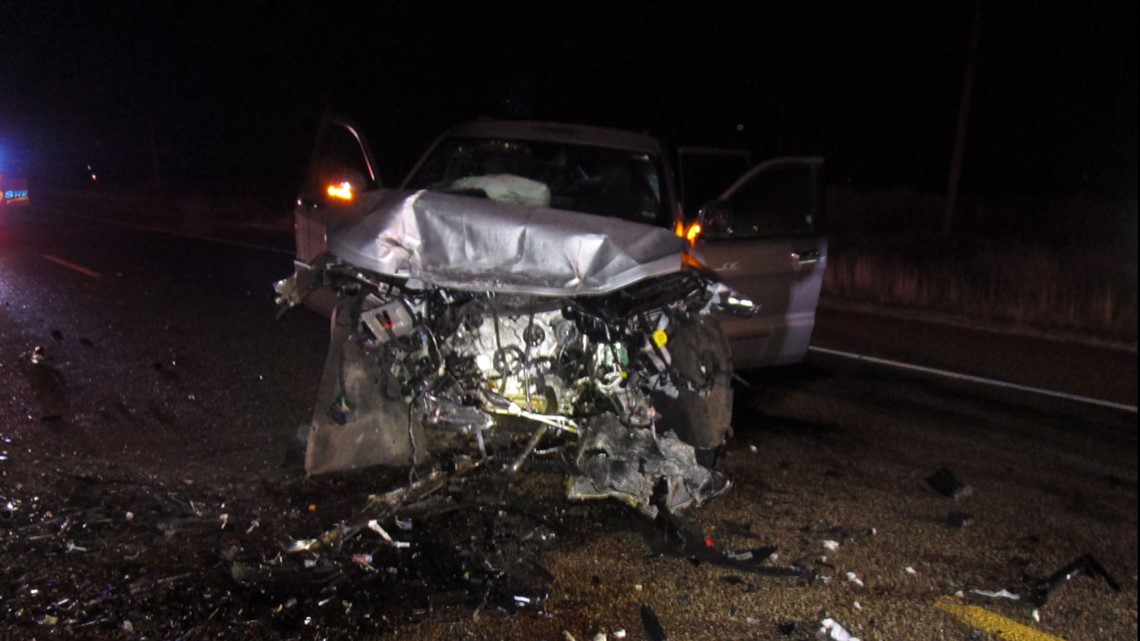 Campor was taken to West Valley Medical Center in Caldwell by ambulance, while his passenger, 61-year-old Janet Battersby of Newton, NJ was transported to Saint Alphonsus Regional Medical Center in Boise. Both of the Jeep's occupants had been wearing seatbelts when they were hit.
It's unclear what caused Steinhaus to veer across the centerline. Icy conditions and slick roads caused dozens of crashes earlier in the day Tuesday, but police have not said if weather contributed to this collision.
U.S. 20 was blocked for two hours and 45 minutes while crews worked to clear the scene. The crash remains under investigation.