BOISE - Susan Richelieu is nearing the end of her treatment for an aggressive form of breast cancer. Throughout the long battle, she has not only fought the cancer, but is also helping other people just like her.
Richelieu, a wife and mother of two, discovered a lump and didn't get the news she wanted to hear.
"You know when I first got the diagnosis I honestly was scared to death," she said. "Then I was like 'nope, I'm going to do this!'"
She immediately began several intensive rounds of chemotherapy, and found inspiration through her children.
Richelieu got a tattoo of a pink breast cancer ribbon with the words 'courage' and 'faith' handwritten by her son and daughter.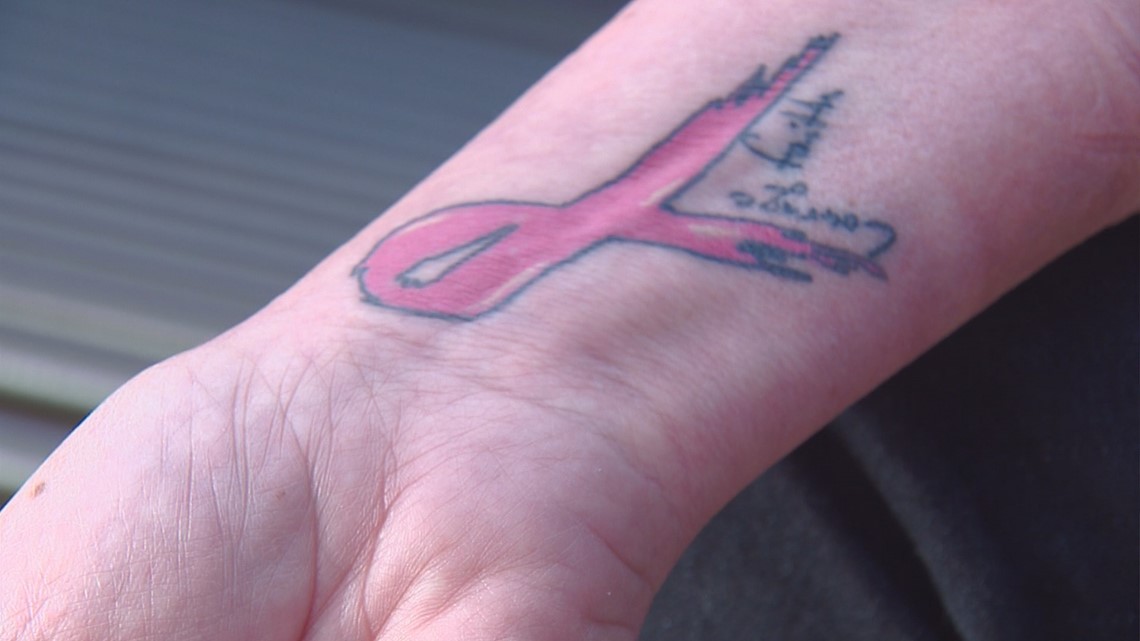 "That was like, my good luck charm," she said.
But it wasn't her only good luck charm. Throughout her chemo treatments at St. Luke's Mountain States Tumor Institute, she wore a pair of pink shoes for luck, and she started blogging about her battle.
"I decided if you're going to talk about it, you gotta be honest and so I was really honest," Richelieu said. "The outpouring that I got as a result of that - people, strangers writing to me Facebooking me. It just started snowballing like crazy.
She had a vision of ringing a bell to celebrate the end of her chemo, something she had seen before. During her first treatment, she asked a nurse about the bell that survivors ring at the end of their treatment.
"She said 'yeah, we sort of have a little bell that you ring at the end, but we don't have one on the wall,'" Richelieu said. "My husband was with me that day and he said 'well, we're going to buy them one.'"
But they didn't have to buy it. Richelieu had a paint-and-sip birthday party, and donations came in for the bell.
"We bought it and I brought it over here and they hung it," she said. "And every time I come in here now, I hear people ringing it and it makes me really happy."
On wall next to the bell is a plaque inscribed with the words: "Ring this bell three times well to celebrate this day. This course is run, my treatment done, now I am on my way."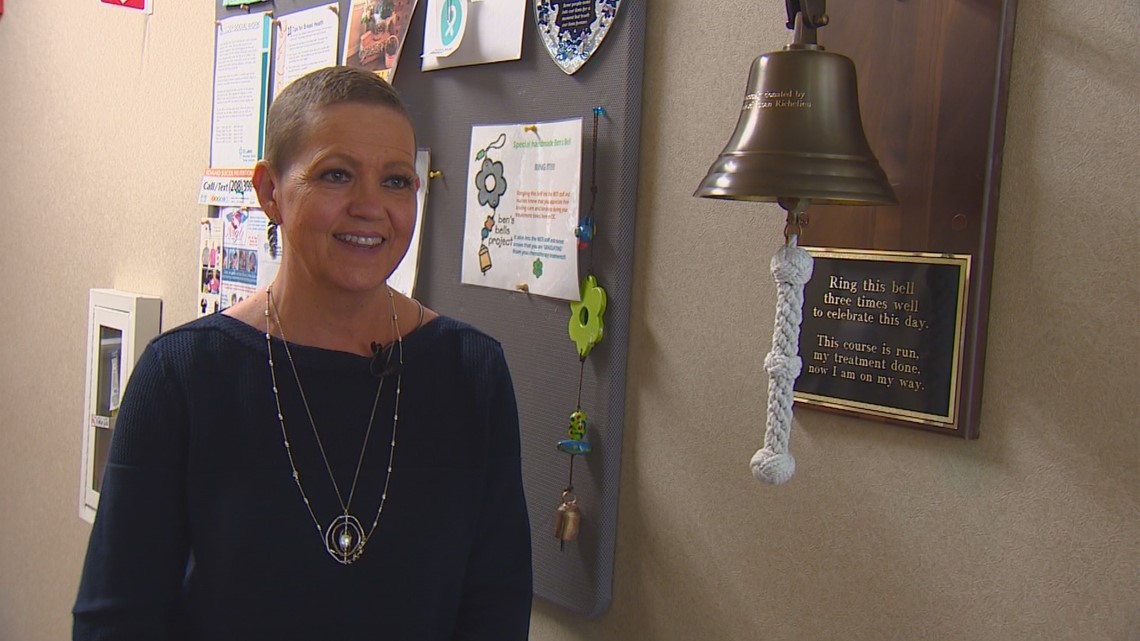 The bell itself has an inscription that reads: "Generously donated by friends of Susan Richelieu."
But that's not all. A friend of Richelieu's planned a fundraiser in her honor a couple of weeks ago.
"We called it the Fall Fitness Day in Mountain Home," she said. "We wanted to do it in October because it's Breast Cancer Awareness Month."
The Mountain Home community raised about $8,000 for the cancer patient fund at MSTI.
"Some people don't have the insurance or they can't take a day off their job," Richelieu said. "I just want to help those who aren't as fortunate as I am and this seemed like a really great way to do it."
Richelieu is now getting radiation, and she's looking forward to ringing the bell again when she's done with that part of her treatment. She says attitude is everything.
"I'm kind of a gal who is up for the challenge, and I decided I am going to kick it and I'm going to do it with a smile on my face," she said. "It wasn't always easy - there were some really hard days.
"Chemo was not my friend, but chemo is not a friend of cancer either, and so thankfully it worked," she added. "My surgeon says I'm going to live a long and healthy life."
Now, she hopes to help other breast cancer patients along the way.
"I do want to be that person," she said. "If you need a cancer friend, I'm here!"
For an inspiring look at Richelieu's battle with cancer, check out her blog, called "I am the Storm." She says things can get pretty honest and raw with some language, so the blog is not recommended for kids.