BOISE, Idaho — The KTVB family lost a beloved colleague and friend on Wednesday with the sudden passing of photojournalist and video editor Theresa Palmgren. Theresa had just arrived at work early Wednesday morning when she collapsed. Emergency medical technicians arrived quickly but were unable to revive her.
Theresa was born and raised in Idaho Falls, graduating from Skyline H.S. in 1999. She attended the University of Idaho as a proud Vandal, studying visual communication and graduating in 2003. At various times when home from school she worked for Local News 8 in Idaho Falls, and after college was a freelance photographer for the Idaho Falls Post Register newspaper. In 2004 she moved to Spokane, WA, where she was a photographer/editor for KREM 2 News. In 2005 she joined the KTVB staff in Boise as a photojournalist and video editor.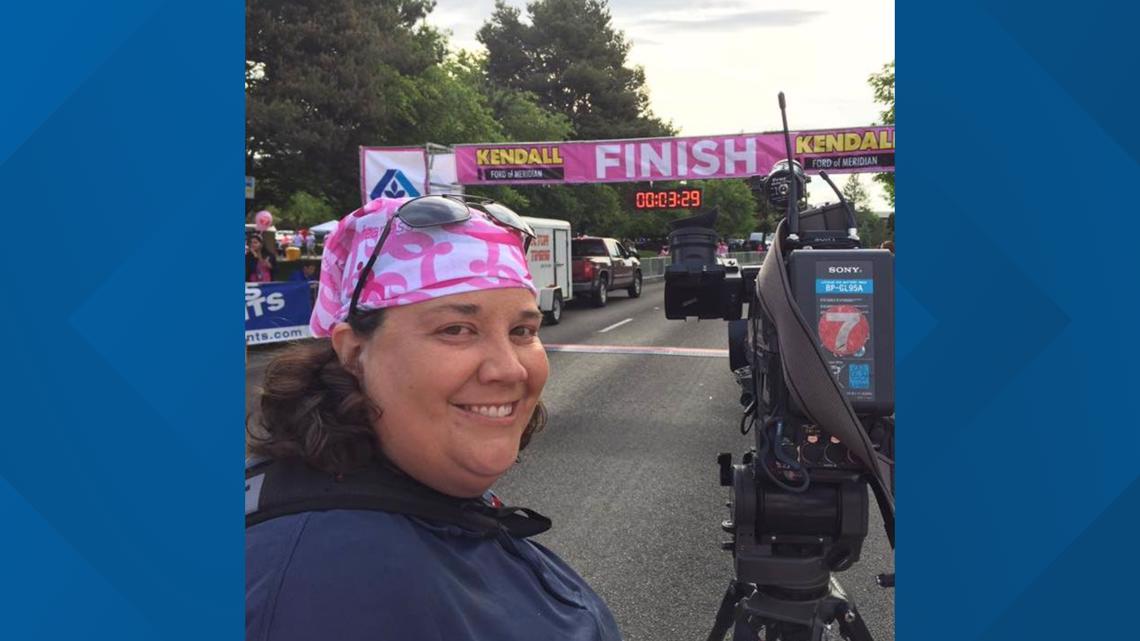 Theresa will best be remembered for her unwavering optimism, kindness and empathy. She loved animals, particularly dogs. Her beloved Peaches and Bandit were her "children". Bandit crossed the "Rainbow Bridge" just last Fall. Some of her favorite assignments were covering the Idaho Humane Society and the Nampa Parks and Rec annual Pooch Party Stroll & Splash, where she would sometimes bring her own beloved Bandit while covering the event.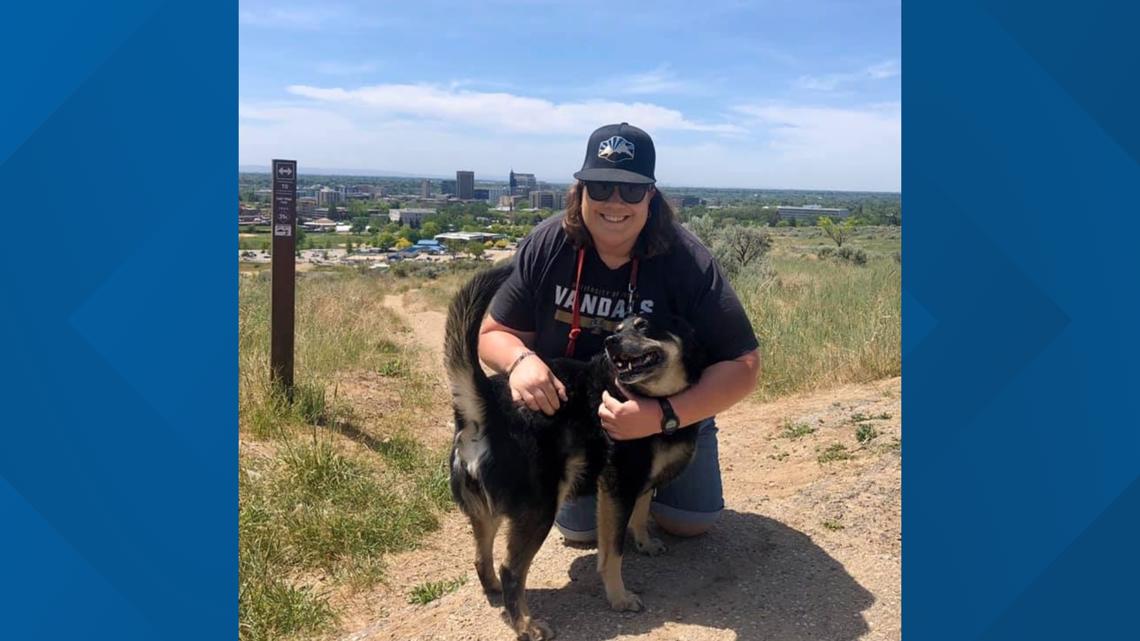 Her passing comes just a few days after the first anniversary of the passing of another KTVB colleague, Larry Gebert, on April 1st, 2022. Theresa was very close to Larry and his family, since her own family lived out-of-state. However, her "family" also included everyone she knew and worked with, including KTVB coworkers, community contacts through her work assignments, organizing and coaching community league volleyball and softball teams, First Thursdays, and the Boise LGBTQ community.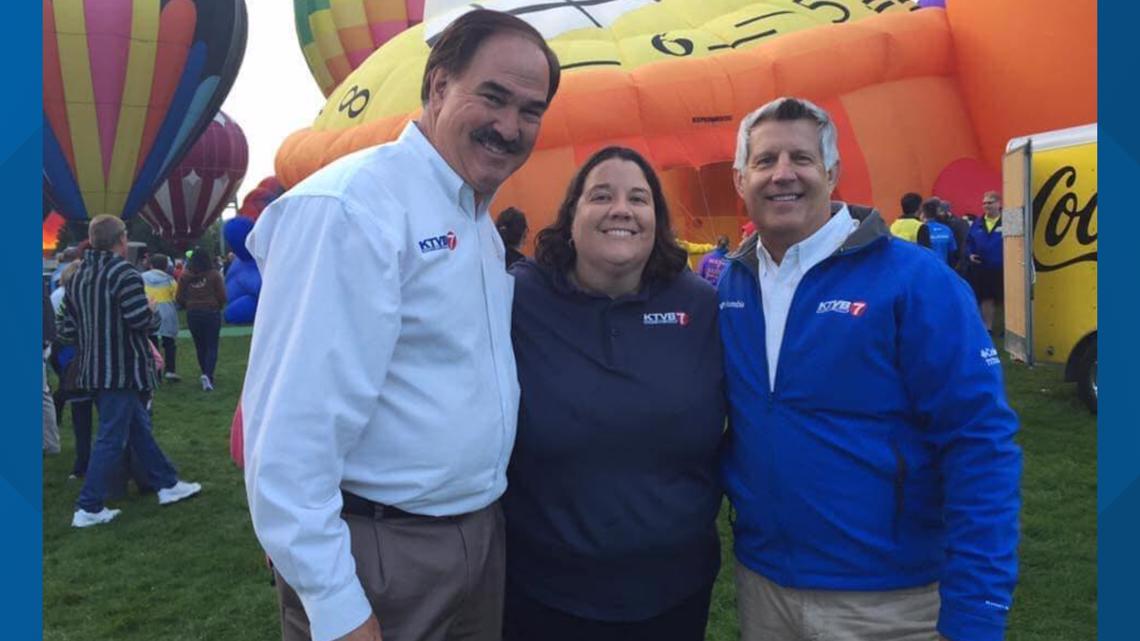 KTVB coworkers gathered Wednesday morning to share tears and memories of Theresa, emphasizing her special gift for making friends with all she met and her natural ability to provide comfort to those experiencing personal losses and difficulties. Theresa will always be known for giving heartfelt and all-embracing hugs and shared candy from the "stash" she kept in her desk drawer.
Coworkers shared stories and experiences about working with Theresa, including an occasion when, while shooting video of a high school football game, she was inadvertently tackled and slightly injured. After a visit to a nearby clinic, she continued with her assignment, returning to the station with a bandaged forehead. Her biggest concern was that her camera equipment was undamaged.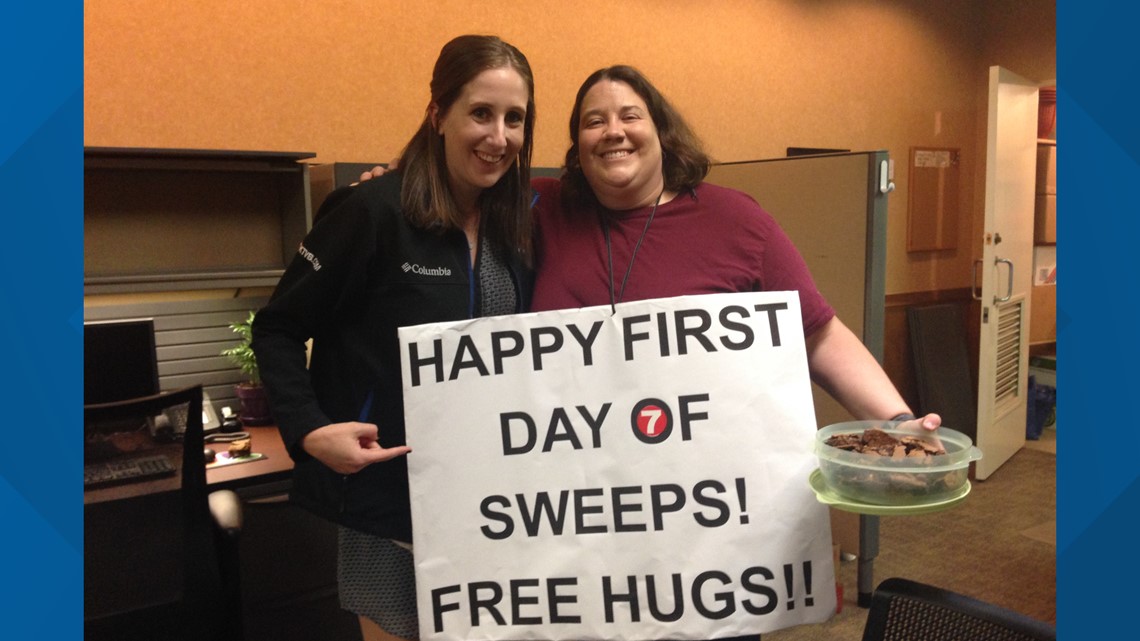 Another anecdote was shared about an occasion during the Spirit of Boise Balloon Classic, when she and another coworker were broadcasting live from a hot air balloon flying above downtown Boise. After ending the live broadcast, the balloon was forced to make a hard landing in a nearby athletic field, and the balloon tipped on its side, sliding into a fence. Neither she, her KTVB colleague, nor the balloon pilot were injured, although Theresa ended up in the bottom of the tipped basket, tenaciously protecting her camera from being damaged.
Within hours of the news of her passing, social media was flooded with posts and tributes about Theresa from scores of friends and associates, including former associates and KTVB and other stations. Theresa will be greatly missed by all who associated with her, thanks to her sweet disposition, infectious laughter and sense of humor, and her professionalism and attention to detail in her work, which was an almost daily part of KTVB newscasts and digital content.
See the latest news from around the Treasure Valley and the Gem State in our YouTube playlist: