MERIDIAN, Idaho — Students at Hillsdale Elementary in Meridian are creating a little bit of magic inside the classroom. A class of fifth graders is getting a lesson in compassion and giving back by working with a nonprofit called Blankets of Hope for a class project.

"There is so much more to school than just math and reading. These students are full of hope and compassion, it melts my heart and gives me more hope every day," said Rochelle Heathcock, a fifth-grade teacher.
Students are writing heartfelt letters to strangers in need that will be given to the homeless at Interfaith Sanctuary in Boise, along with a warm blanket.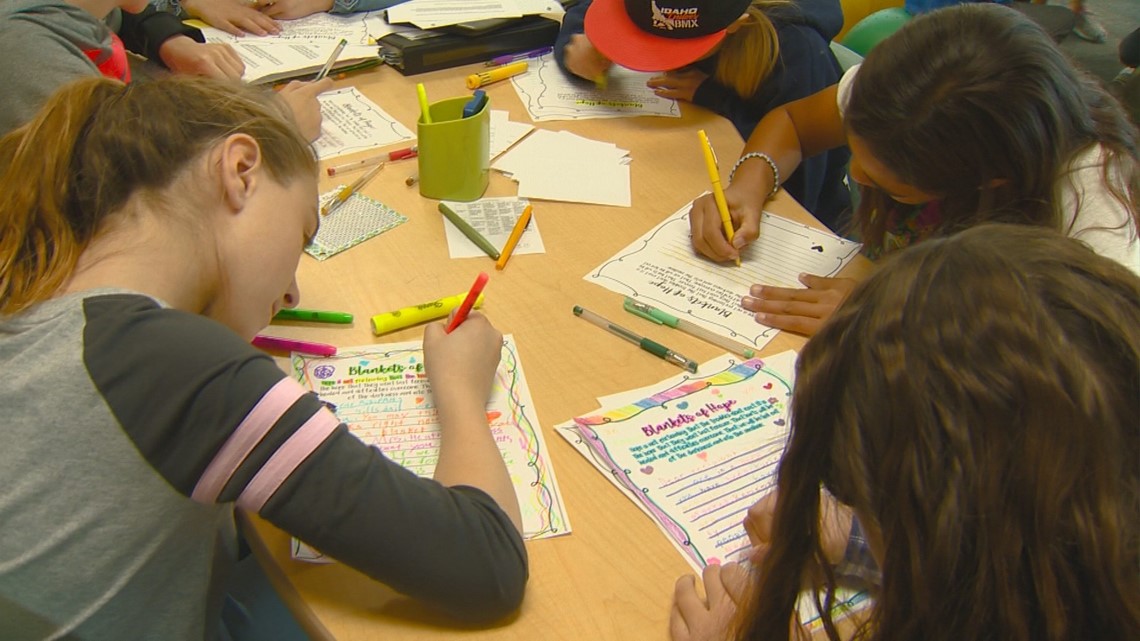 "My favorite part is writing the notes and thinking of all the people that we are going to give it to, and writing inspiring things on the notes," said Andrew Paulson, a student.
According to Heathcock, Blankets of Hope was started by two brothers from New York City, Mike and Nick Fiorito. The brothers saw homeless people every day who were freezing on the streets and decided to do something about it. So they set up a GoFundMe and raised enough cash to buy 100 blankets for the homeless. The Fioritos added their own special touch by including a handwritten note with each blanket.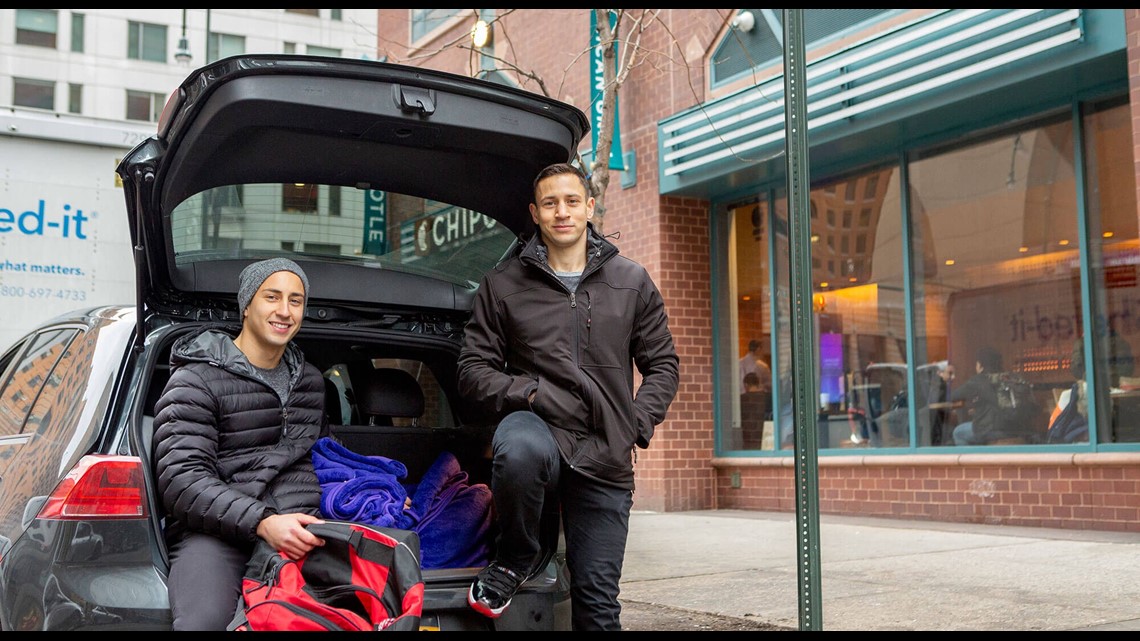 That began a national movement and schools all over the U.S. now participate, handing out blankets at local shelters.
"One of our student's parents contacted me and asked if we could get some blankets delivered in our own community," Heathcock said. "We talk a lot in our classroom about being kind and giving back to the community, giving back to the common good. They know what's important and they like to help, they like to give back."
The students have enjoyed being a part of something so meaningful, while also learning important life lessons.
"I think it lets us see how many people don't have homes and how many aren't as fortunate as us, and lets us see how fortunate we are and that we should be helping them," Paulson said.
According to Jordan Pereira, the shelter director at Interfaith Sanctuary in Boise, these donations are much needed.
"Often times we do run out of blankets because we do serve 164 guests a night," Pereira said. "I think it also shows the community that 5th graders are able to create a change and paying it forward."
Heathcock said the students are proud to be making a difference.
"Having these extra blankets will mean that they will have something that reminds them that they are not forgotten, that they are loved," she said. "The compassion that I see my students exhibiting through this has brought a tear or two to my eye."