BOISE - Students and staff at Taft Elementary School in Boise came together to pay tribute to a beloved volunteer, who plans to retire at the end of the school year.
At 96 years young, Laura Lounsbury is known affectionately as "Grandma Laura." She is more than just a volunteer, she is family.
"We wanted to recognize you today formally for all your years of service and your terrific contribution to Taft Elementary and Lowell Elementary before that," Taft Principal Tim Lowe said to Lounsbury at a school assembly.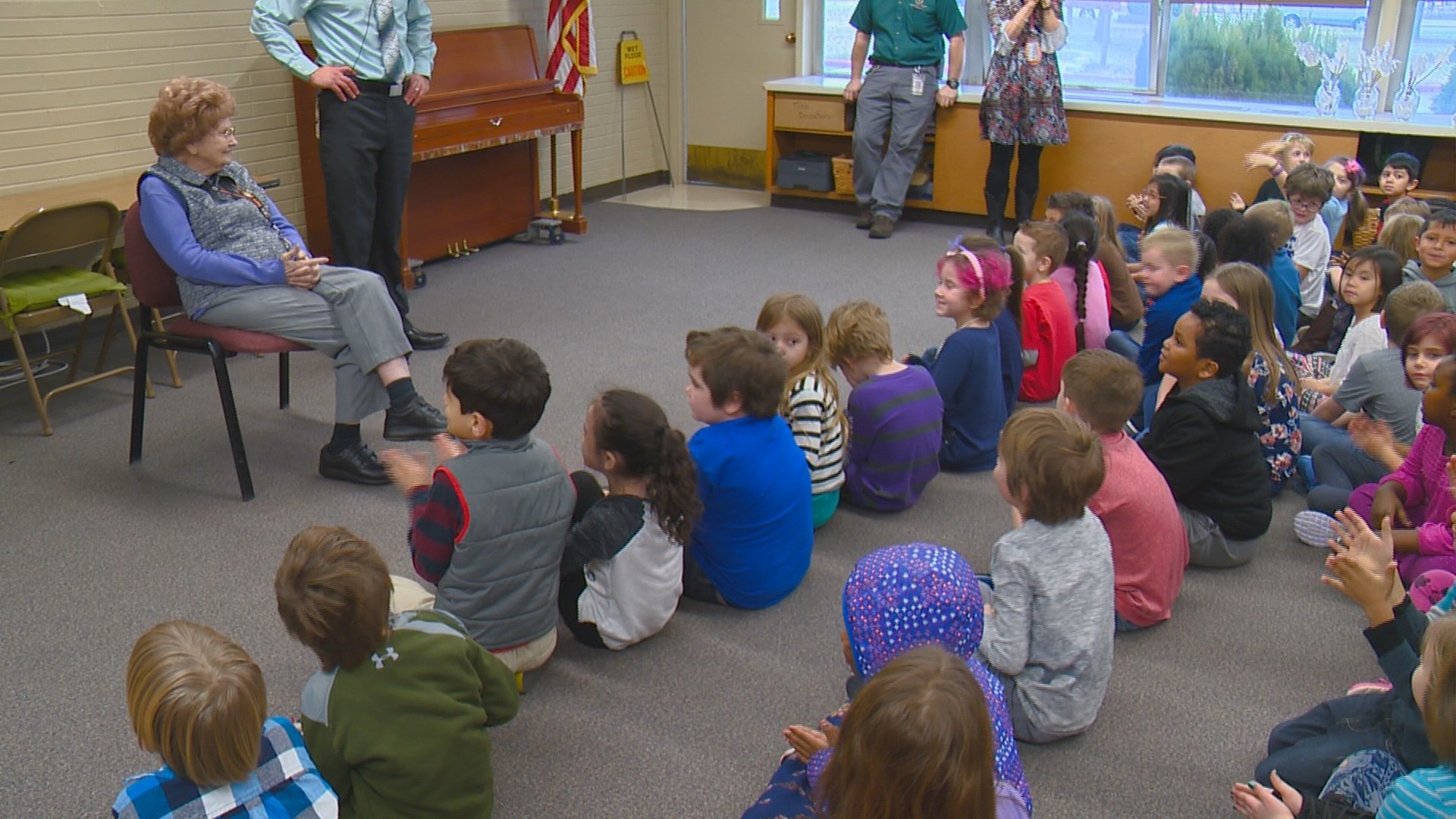 One by one, Taft students came forward to tell Grandma Laura how much she means to them.
"All the time in kindergarten, I loved how you always gave me a hug," one girl said.
"I really like how you always have books and you always teach kids how to love and respect their life," another little girl said.
Even the school's head custodian took a turn.
"You're my special grandma," he told her.
For her part, Grandma Laura said she has loved her time volunteering at the school.
"I've enjoyed every bit of my years I've been here," she said. "It's like my family, they are like my family. I love being with children. They are the most important part of my life."
Grandma Laura started volunteering after she retired as a bank examiner. Her youthful energy has endeared her to everyone at the school.
"What is just wonderful about her is she comes with a lot of spunk and pizazz and she expects the kids to work hard for her every day," Principal Lowe said. "So many of these kids need someone special that knows their name and gives them a hug everyday and that's what Grandma Laura does for our kiddos."
Grandma Laura says at 96, it's about time to say goodbye to the school she loves so much. But while she is planning to retire from her volunteer duties at the end of the school year, she said there is a small chance she may come back next year. It just depends on how she feels when the time comes.
The Foster Grandparent Program of the Treasure Valley is an incredible program in our local schools. It's a great way to give back. To find out more, or to get involved, click here.