"We just started a program called Pay it Forward. We're trying to get the word out and let the people know that anytime they are feeling down, or have something in their life and they need a pick me up, they can come down here and enjoy some good food," Boomer Godsill, the owner of The Original Sunrise Cafe, said.
Godsill is the grandson of the man who started it all - Bob Godsill.
"My grandpa started this business 30 years ago, it's been in the family ever since," he said.
The cafe's signature coffee blend is even named after him. It's called Bob's Breakfast Blend. Bob Godsill loved good coffee, and he loved his customers.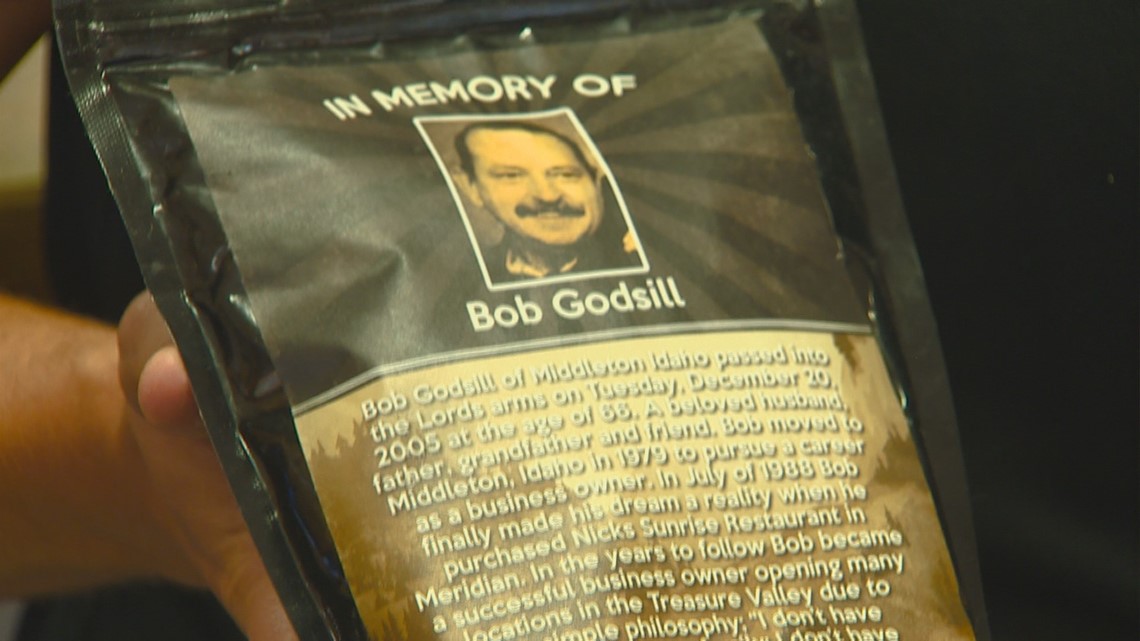 "My grandpa was the kind of guy who would get here right when we opened, and he would come and he would sit and talk with every single person that came in with a cup of coffee. So, we're trying to keep up with him. He's really taught us how to care about people, and how to pay it forward," Godsill said.
The Pay it Forward Campaign makes it easy for customers to donate to others. The donations are displayed on paper hearts on the wall of the cafe.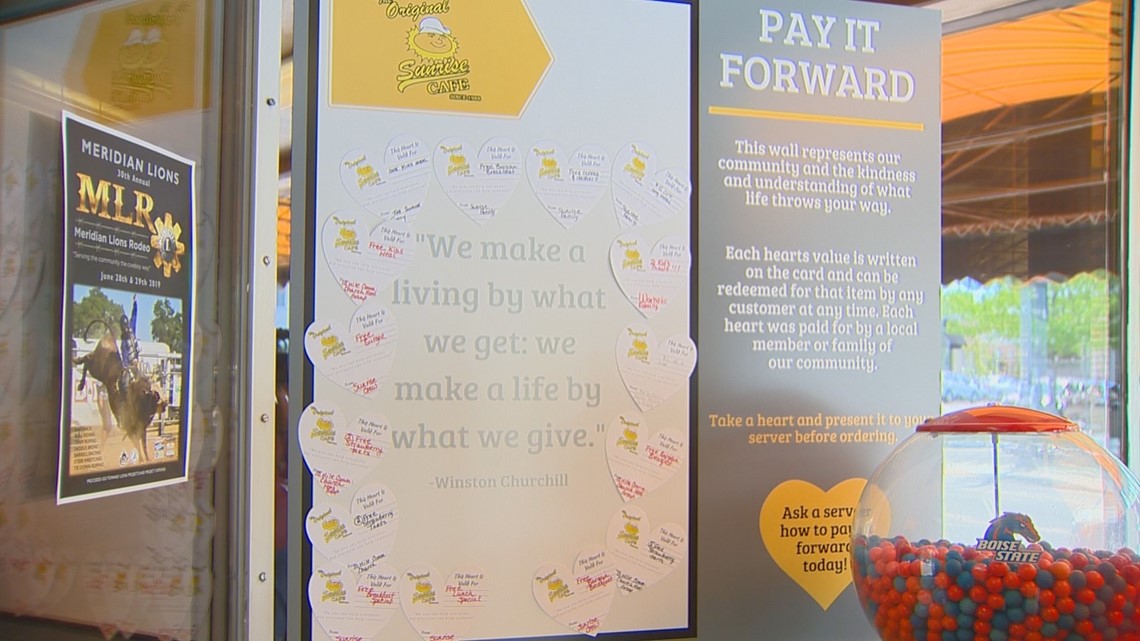 "Our guests can come in, they can donate a free kids meal, a cup of coffee a bowl of soup for somebody out there to eat or enjoy. If you just want a pick me up, come down and grab one of the hearts or talk with one of the servers about donating," Godsill said.
Each of those paper hearts represents a little bit of love for someone who may be struggling. Godsill has been so impressed with the response from his customers.
"Most people that live here know there is no place like Idaho, and it's mainly the people. It's nice to see how well it's gone so far," he said.
Boomer Godsill says he knows this would make his Grandpa Bob very proud.
"We always try to pass on his legacy and grow the business the way he would want it to be grown. This is a place to come in and feel like family."