NAMPA, Idaho — A four-year-old girl is dead and another child is in the hospital after they were hit by a pickup truck in Nampa Tuesday afternoon.
Officers were called to the area of Midland Boulevard and Roosevelt Avenue at 4:12 p.m.
According to investigators, three girls, ages 12, 13 and four years old were crossing Midland Boulevard when two of them were struck by a Ford F-150 pickup that was turning south from West Roosevelt Avenue onto Midland.
The four-year-old hit died from her injuries at the scene. Another girl was taken by ambulance to a local hospital. According to her mom, her daughter is out of the hospital and back home.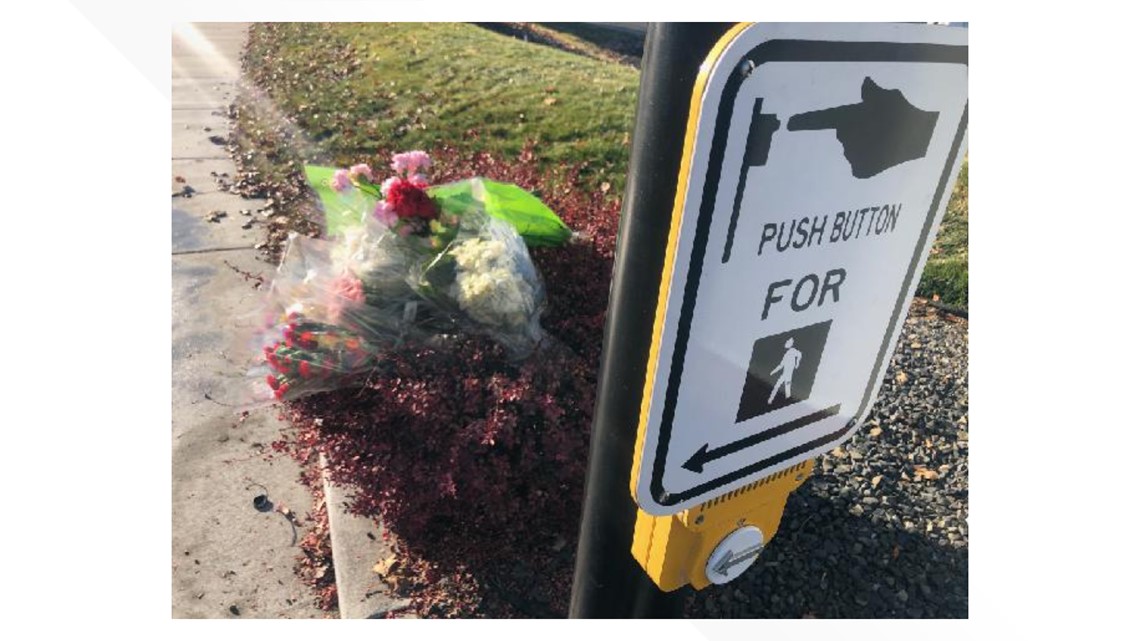 The third girl in the group was not hurt. All three children are from Nampa, according to investigators.
"We're all human and when calls involve kids it's very different," said Lt. Jamie Burns, Nampa Police Department. "Our hearts go out to the family and witnesses, we've had people who witnessed the crash and it was a bad scene for everybody."
The driver of the pickup is a 23-year-old man from Nampa. His name has not been released. The driver remained on scene and is cooperating with police.
Police say there are protected crosswalks surrounding the intersection, but it is unclear who had the right of way at the time of the crash. No word yet on what caused the crash. Burns told KTVB there have been nine crashes at the intersection in just the last year and nearly 30 traffic stops.
A small memorial has sprung up at the intersection with bouquets of pink, red and white flowers. Additionally, a GoFund Me has been set up for the mother of the four-year-old.
Her mom released this statement to KTVB:
Kyanne was my pepper. She was so spunky full of life, loved the local swimming pool, wasn't afraid of anything, bossy sassy... My pepper... My Kyanne.

Anyone who witnessed the crash or has information is urged to contact Nampa Police Detective Gary Marang at 208-468-5671.