NAMPA - Tuesday marked the 74th anniversary of D-Day, the day in 1944 when American and British troops stormed the beaches of Normandy, France, in a massive invasion that would eventually liberate Europe from the grip of Nazi Germany.
In honor of the anniversary, the Warhawk Air Museum in Nampa held a special ceremony to pay tribute to the youngest soldiers in World War II.
The Idaho chapter of Dreamcatchers presented a memorial plaque in honor of those who signed up to serve before they were of legal age - "too young to shave," as a poem read at the ceremony says.
Dreamcatchers is an organization that grants last wishes for hospice patients. Wednesday's event was the wish of Bill Lowry, a 97-year-old veteran who served in the Army during WWII. His enlistment was postponed for several months because of the large number of teenage boys who were lying about their age in order to go into service right after the attack on Pearl Harbor.
"Very emotional, very grateful," Dreamcatchers secretary-treasurer Linda Crawford said of Lowry. "And he just keeps saying, 'I can't believe that you're doing this for me,' like he didn't deserve it. He didn't even want me to talk about him."
Crawford added that Lowry is "an old cowboy that wanted to honor those that were too young to shave."
Nampa D-Day ceremony honors those 'too young to shave'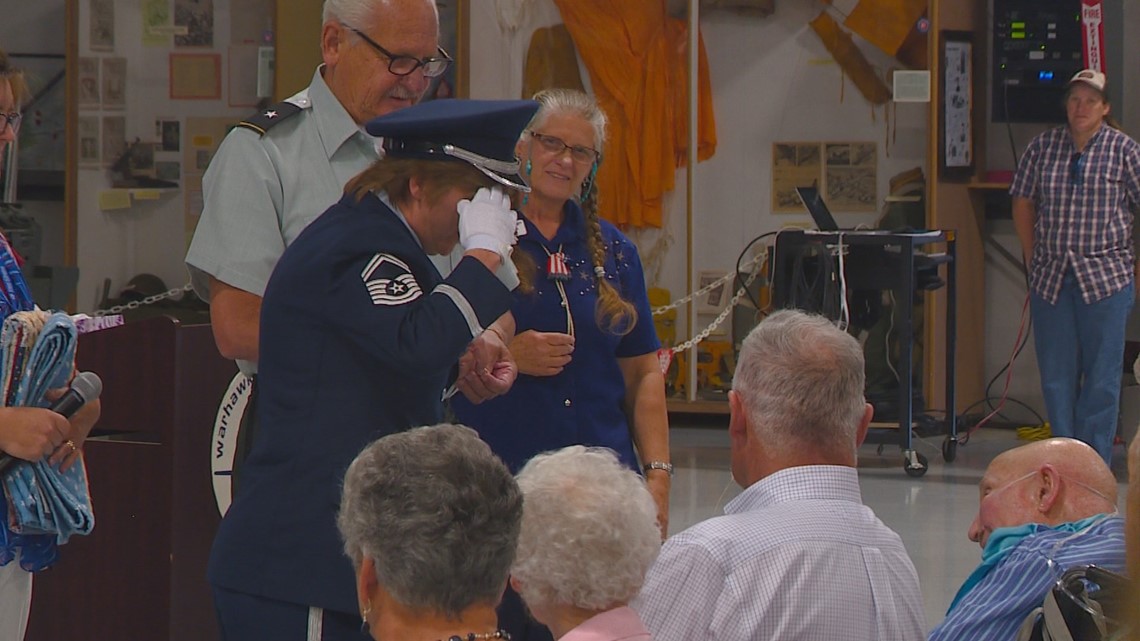 State Rep. Christy Zito (R-Hammett) said she met Lowry a few years ago at a public meeting, and was impressed that he stayed involved in public affairs even as his age advanced and his health declined.
"He's just a great patriot, a great American," Zito said. "He is what all of us should hope to be."
After hearing Lowry's story about having to wait to serve behind so many underage enlistees, Zito called cowboy poet Brian Arnold and told him the story, which became the basis for Arnold's poem, "Too Young to Shave."
The poem is inscribed on the plaque that is now on display a the Warhawk Air Museum.