BOISE, Idaho — After more than a year of construction and a stretch of excited anticipation, the new state-of-the-art fountain at Ann Morrison Park was officially dedicated by the City of Boise on Wednesday.
Members of the Morrison family joined Mayor Lauren McLean and other Boise leaders at a ribbon-cutting ceremony Wednesday to celebrate the new structure. The fountain is ground-level, with a 70-foot long interactive water tunnel and replaces the older cement fountain unveiled in June 1996.
The original fountain was dedicated with the park in 1959. The Harry W. Morrison Foundation and Boise Parks and Recreation partnered to redesign the new fountain and splash park to be "more engaging for all members of the community."
In recent years it became apparent the familiar 1996 fountain needed to be re-done, and parts to fix the fountain became hard to find. With community input on the future of the fountain, a new design was created.
The new fountain includes 69 active jets that arch, spray and splash those playing at Ann Morrison park. The sprays can get as high as 12 feet, with a minimum range of 5 feet. The water has a programmed sequence that can be changed by pressing a button.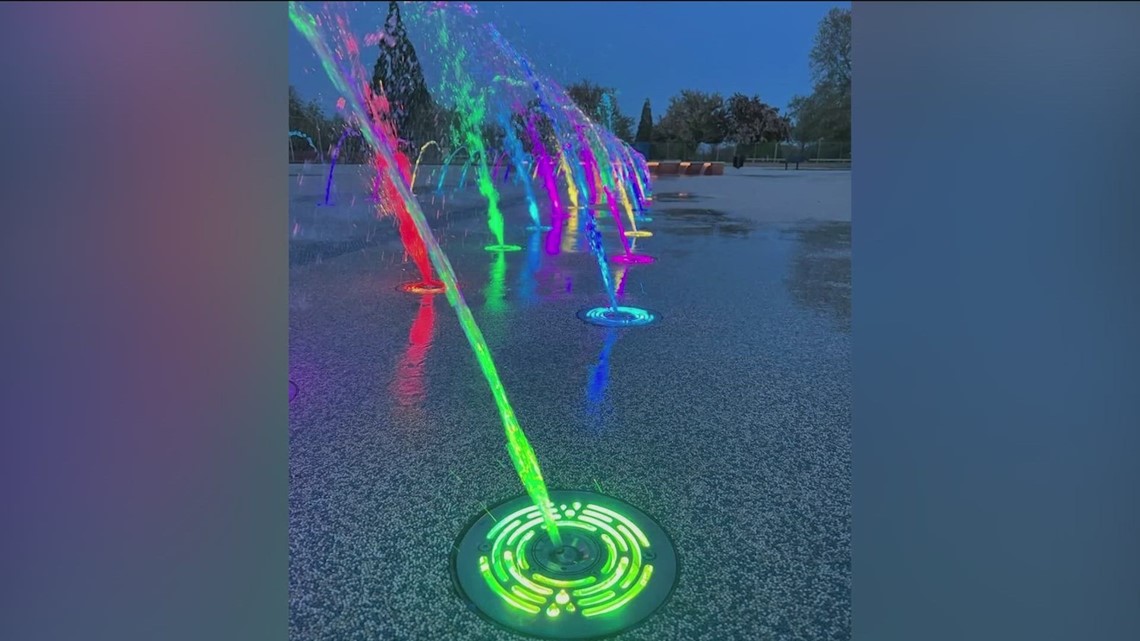 The state-of-the-art fountain is accompanied by a piece done by local artist Stephanie Inman, entitled "Double Portal." The fountain area also includes a new plaque honoring the life and legacy of Ann Daly Morrison.
Additionally, benches surround the outside of the fountain's tunnel feature, and the benches include 14 waterfalls designed for both children and adults to dip their feet in. The new Ann Morrison Park feature is accessible for people of all ages and abilities.
"This is an incredible upgrade that not only improves safety and access to the park's popular fountain, but also encourages families to make new memories in this beautiful Ribbon of Jewels park," McLean said. "Thank you to the Harry W. Morrison Foundation for your commitment to improving Ann Morrison Park and continuing its legacy as a landmark outdoor destination for Boiseans of all ages."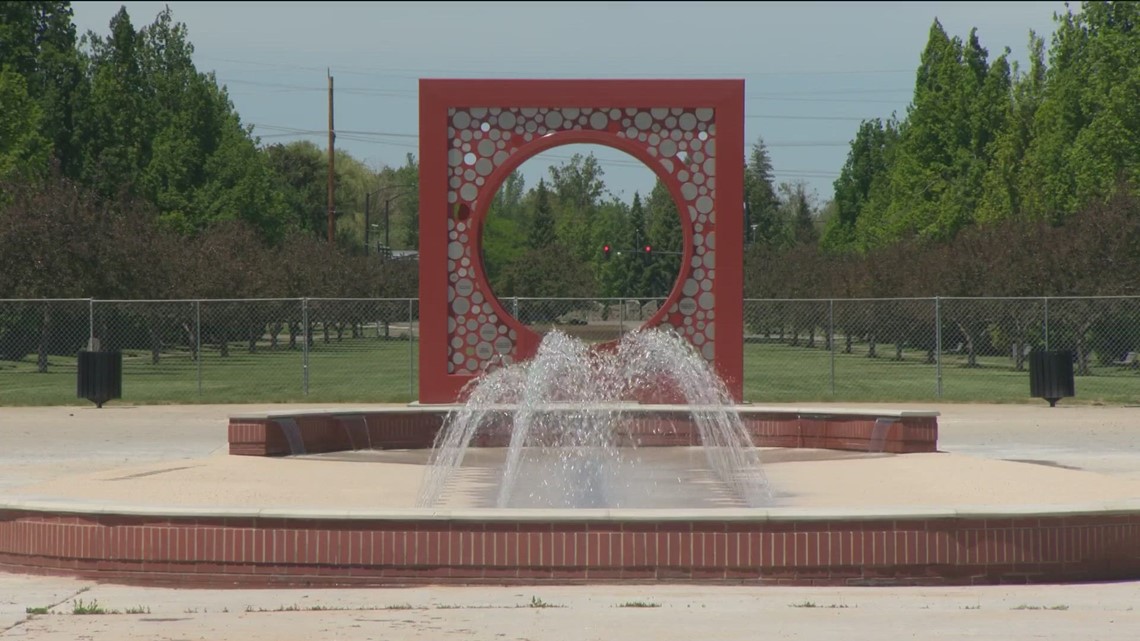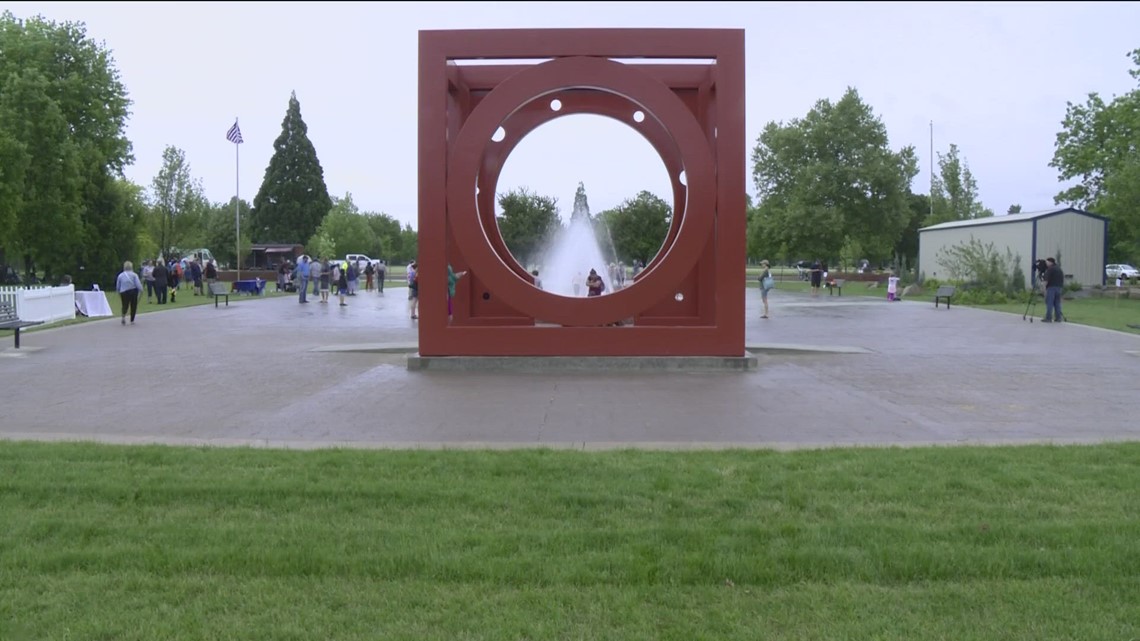 According to Boise Parks and Recreation, the new feature has a top-notch filtration and sanitization system, treating 7,000 gallons of water.
The overall cost of the project is $1.975 million. The Harry W. Morrison Foundation ($325,000 donation), Morrison Knudsen Foundation ($100,000) and City of Boise contributed to bring the new foundation to life.
"The possibilities are endless with this new and improved fountain," Boise Parks and Recreation Director Doug Holloway said. "Colored LED lights allow us to create custom shows for special events in the park like the Fourth of July Fireworks Celebration. We know this will be a popular place to picnic and play all summer long."
The Ann Morrison Park fountain will run during the park's operating hours, sunrise to sunset, until Labor Day.
See the latest news from around the Treasure Valley and the Gem State in our YouTube playlist: