NAMPA — A 75-pound tortoise named Twister that went missing from a Nampa rescue facility earlier this week has been returned.
Reptile Adventures posted on their Facebook page that Twister is back home.
They say Twister was returned this afternoon. He appeared agitated, hungry and the most active they've seen him. He has already settled back into his favorite mud pit.
The tortoise disappeared on Monday afternoon from the backyard of Tyler Messina, the owner and president of Reptile Adventures, a nonprofit animal rescue facility.
Messina told KTVB on Tuesday that there was no evidence that Twister broke out of the yard, and that he may have been stolen.
Twister had been at the facility for about a year and had his shell painted white, blue, yellow and red by previous owners before being surrendered.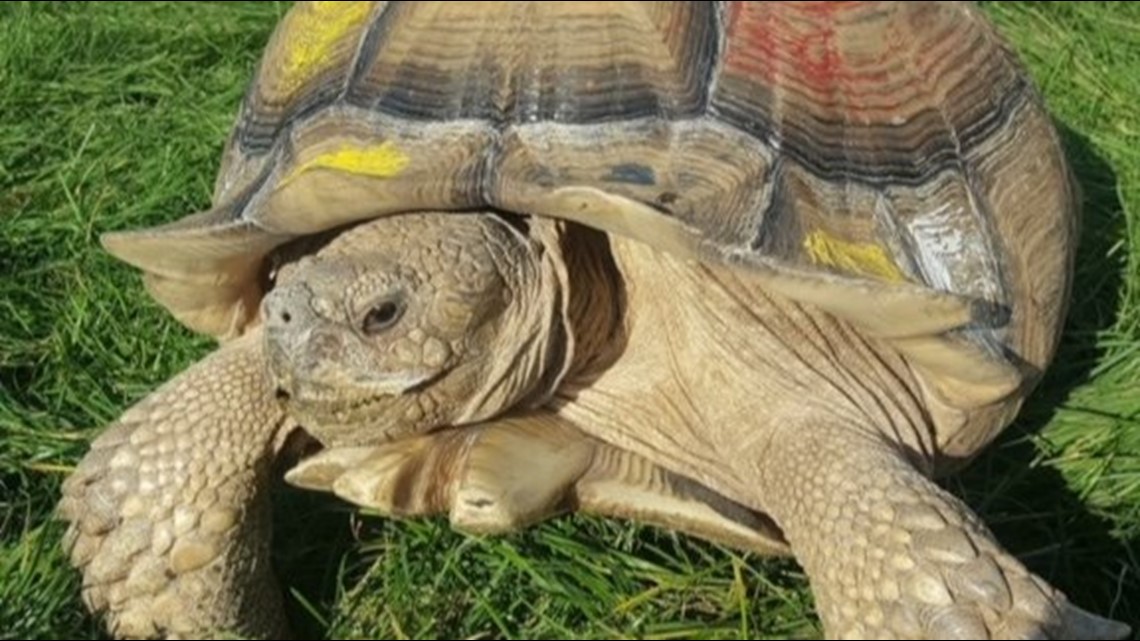 Messina said the 30-year-old tortoise has a bad respiratory infection and he was worried the tortoise wouldn't survive long without proper care.
"We just want our tortoise back," Messina told KTVB. "If someone did take him, we're not going to press charges, but at the same time, we don't have money for a reward either. All of our money goes back to taking care of our animals."
Twister has been used at the rescue facility to teach people how to properly care for tortoises.
The nonprofit sent out a huge thank to the entire community including the news media for getting the word out and his safe return.