MERIDIAN - Meridian City Council members approved the proposed Costco at Ten Mile Road and Chinden Boulevard early Wednesday morning. The vote was 5-1 in favor of the project.
The decision came at about 1 a.m. after about six hours of listening to public input on the construction.
In March, the Meridian Planning and Zoning Commission voted four-to-two on the proposal, recommending the City Council approve the development.
The proposed big-box retailer has been a hotly-contested issue for Meridian residents for nearly a year, with council members set to make a final decision Tuesday night.
As of our 10 p.m. newscast, there were still several people who had yet to testify, so there was no definitive vote from the council at that time. City officials told KTVB the meeting was expected to last until midnight, but it went past that estimate.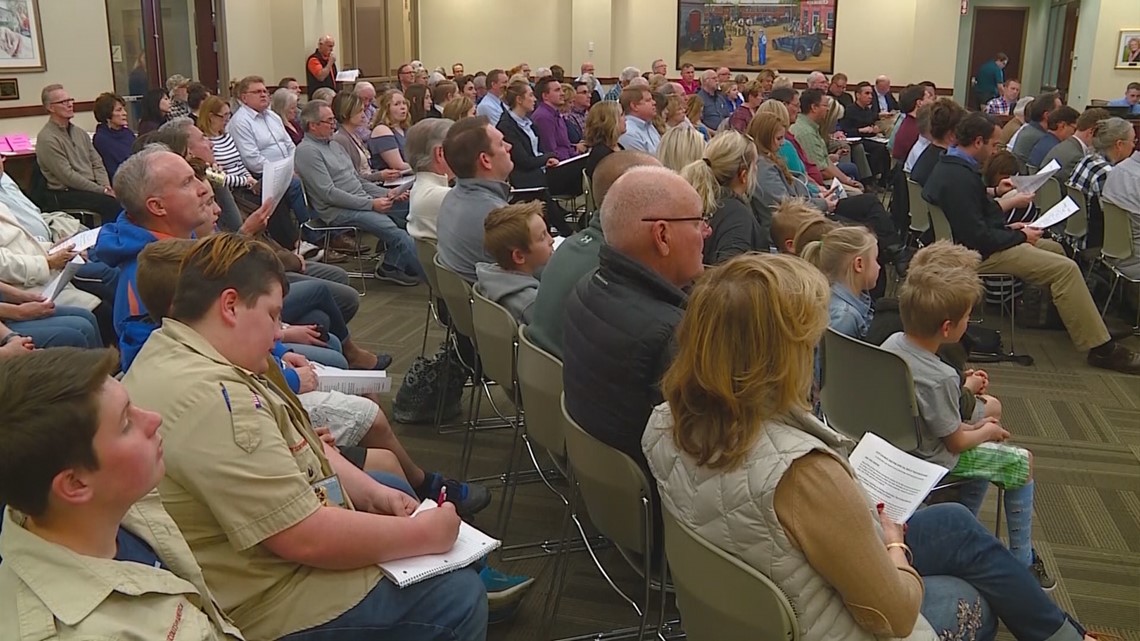 Many people who testified spoke out in opposition of the proposal; the overwhelming sentiment from people opposed was not that they are necessarily against another Treasure Valley Costco, but they feel it is all about location.
"To allow an industrial-sized warehouse with its 24-30 gas bays (and) parking lots to be placed in a residential area across the road is inconceivable to us," said one neighbor, who is opposed to the development. "The comprehensive plan needs to matter and shouldn't be disregarded so easily - the quality of life matters."
They also have safety concerns, particularly when it comes to traffic. Many people say they worry about getting out of their subdivisions that line up along Ten Mile Road and Chinden Boulevard, or U.S. Highway 20/26 in the morning for work, so they don't feel infrastructure can support a project of this scale.
On the other side, those in favor of the development say Costco will bring new jobs to the area, as well as new shopping options.
Traffic concerns were addressed at the hearing; a simulation of road-widening projects on Ten Mile and Chinden was shown and developers say it will be complete by the time the major wholesaler opens with additional road widening and intersection updates within two years of opening.
The intersection improvements include new signals and center turn lanes.