BOISE, Idaho — A man from Filer claims a big win on the Big Spin. Filer's Dennis Bell won $90,000 on The Big Spin from the Idaho Lottery - an opportunity that he almost passed up.
On Tuesday, the Idaho Lottery commission released a statement summarizing Bell's Big Spin win. The statement read Bell, a regular lottery player, won a digital spin, then took it to Maverik on Blue Lakes in Twin Falls to see what he had won. When the clerk scanned, Bell's was informed that he could win up to $125,000.
"They told me I had to go all the way to Boise to get my winnings. That's a long ways away," described Bell. "The gal next to me said she'd take the ticket and go. Not sure she'd given me any of the winnings, so I decided maybe I should go all the way up to Boise. I'd like $125,000."
Bell joined about 50 onlookers in the Boise Towne Square big, where he spun the big wheel and claimed $90,000 in winnings. Making Bell the largest winner in the history of the game.
Bell recently celebrated his birthday and said he felt that the win was a delightful continuation of the party.
"I'd like to buy a tractor with my winnings for the farm, but they say the wait is about two years," said Bell. "Maybe I'll get a pick-up truck instead, that wait is only about 6 months."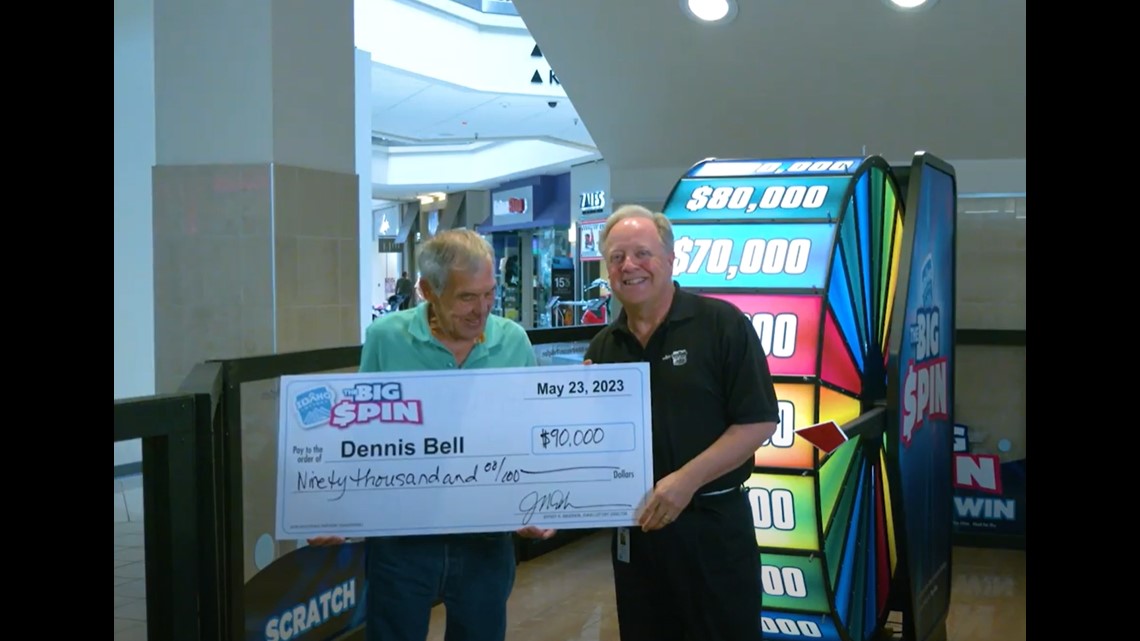 See the latest news from around the Treasure Valley and the Gem State in our YouTube playlist: