BOISE - Researchers at Boise State are hoping to raise awareness of an ongoing poaching problem in the Treasure Valley.
Last week, someone shot and killed a nesting female long-billed curlew near the Morley Nelson Snake River Birds of Prey National Conservation Area, south of Kuna.
Two researchers with Boise State's Intermountain Bird Observatory found the dead bird last Friday while checking nests. They say that based on the bullet holes, it appears the bird had been shot while sitting perched on the ground.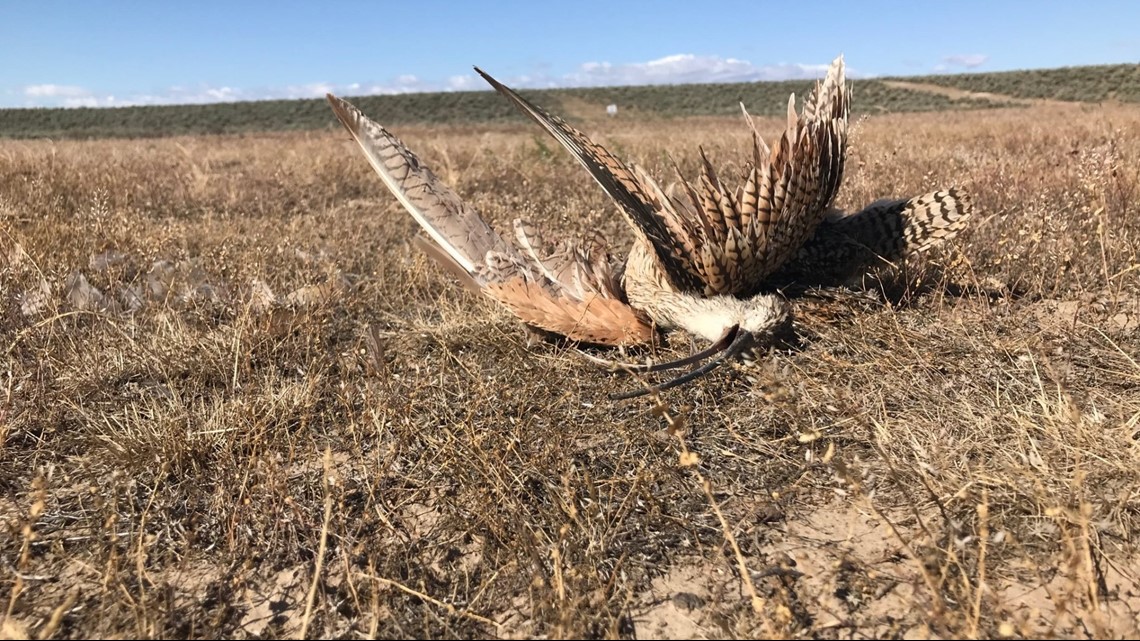 IBO staff say they are working with local agencies to improve enforcement of existing laws that protect curlews, and working on outreach to help prevent future bird deaths on public lands.
"I'm not sure what's going through folks' minds, but it's happening enough times that it's suggesting it's more than just an accidental thing," said Jay Carlisle, research director at IBO.
Carlisle added that while it's legal to shoot ground squirrels and other animals like coyotes and badgers, it is not legal to shoot birds of prey or other protected non-game species, like curlews.
The maximum penalty for a misdemeanor poaching offense is six months in prison and a $1,000 fine.
In a Facebook post, IBO's "Curlew Crew," noted that poaching is an ongoing local problem.
"We often think of poaching as an issue far away, in exotic locations like Africa," the post read. "But poaching is alive and well in our own back yard."
For more information on Boise State's long-billed curlew research and anti-poaching outreach, click here.