BANKS, Idaho — A landslide over Idaho 55 has been cleared after blocking the highway for nearly a day and a half.
The slide happened before 5 a.m. about 13 miles north of Horseshoe Bend. The closed area stretches from Banks to Smiths Ferry.
"It definitely would not have been safe for cars so that is why we have the closure," said Jake Melder, a spokesman for the Idaho Transportation Department.
Landslide blocking Highway 55 south of Smith's Ferry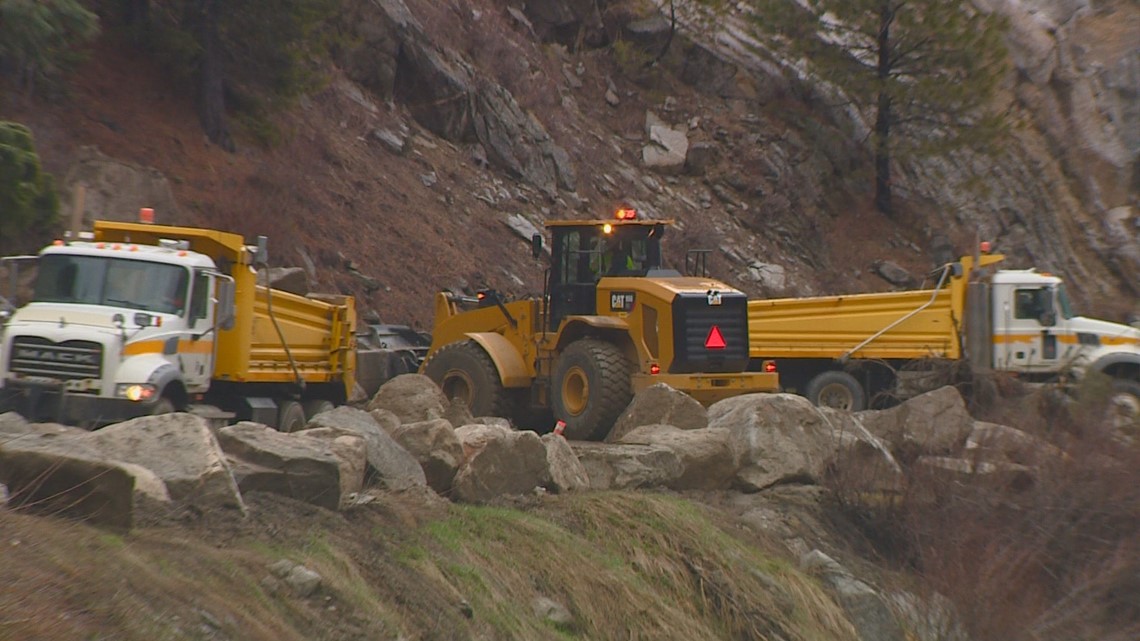 ITD says crews are working to clear the slide. It's estimated to be 15-feet deep at edge of pavement.
"The material itself is not just dirt, we have got boulders in here, we have got trees in there," Melder said.
The stretch of road is an area ITD has been monitoring recently.
"We have been actively monitoring this specific slide for several weeks now," Melder said. "Before this slide today, we removed 400 truckloads of material that has been slowly seeping off of the mountainside already."
Clean up will take many hours and likely last overnight. The closure will stay in place during that time.
Travelers coming from the Treasure Valley into the mountains are asked to use U.S. 95 as a detour.
Warming temperatures and rain have contributed to unstable slopes, avalanches and mudslides around the area. Flooding and a large mudslide forced closure of Highway 95 last week, but that road is now reopened.
For the latest on road conditions, click here.