BOISE, Idaho — As technology evolves, so does the way we do our jobs.
And at the Ada County Highway District, one team has been focused on getting creative with technology to make their jobs safer and more efficient.
As a bridge, pipe, and structure inspector, Dennis Meredith has a simple job description.
"To keep the road safe and to keep everything functioning as it should be," explained Meredith.
He and his team found over the years that doing that every day isn't always simple.
"We physically can't get into many of those pipes and small structures," said Meredith.
So they had to get creative.
"it's kind of like every boy's dream, you know?" said Meredith. "I loved playing with RC cars as a kid. Who knew I would get to do it as a part of my job?"
For the last 5 years, the Ada County Highway District has developed an inspection system using these, RC cars from the local hobby shop.
"We are able to send these units into where we don't have to get in there and we don't have to risk any of our safety or anything like that, and we are able to do it more efficiently and really get to a lot of other structures," said Meredith.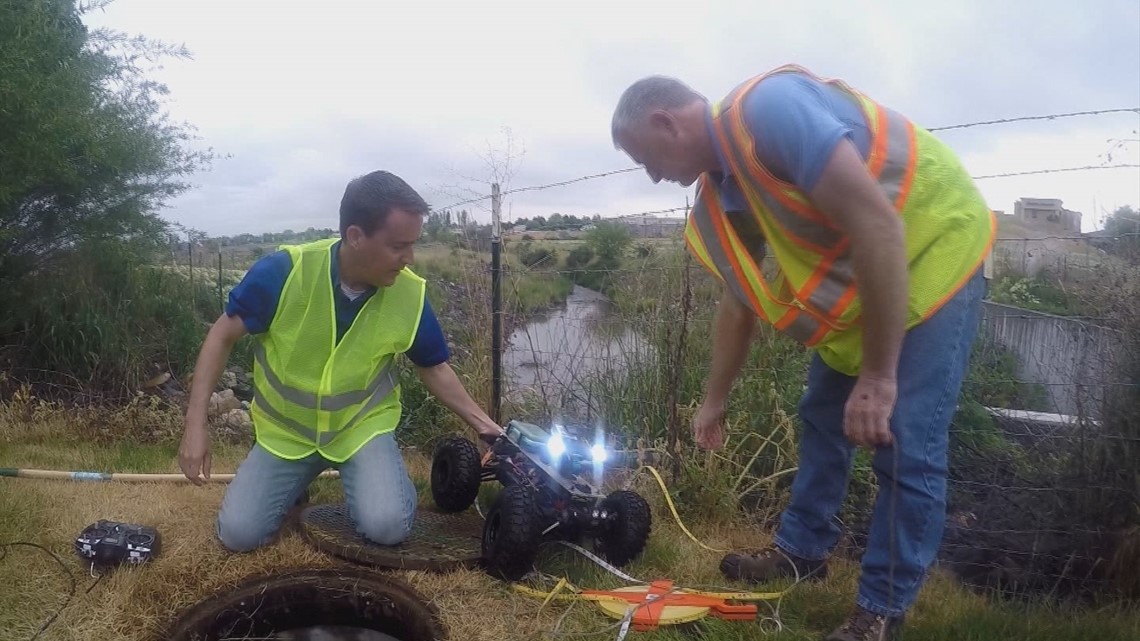 Over time, the team has created custom RC units with a remote-control camera and lighting system. Using a first-person video headset, Dennis watches as he drives through hundreds of different infrastructures, inspecting every inch of dark terrain.
"We have not lost any yet," Meredith joked.
The team's creative car can cruise through almost anything.
"Some of these small structures they are not all water and they are not all rock and dirt, it has to be able to go from swimming to rock crawling back to swimming," said Meredith.
The crew will tell you, a day out with the RC cars doesn't get old.
"It's quite a bit of fun," said Meredith.
But it's not just about the fun, this system is saving ACHD lots of money.
"For every time we use one of these we save about $300 compared to hiring a commercial outfit to do it." and Each unit has been used hundreds of times," said Meredith.
But make no mistake, Dennis says driving RC car's for a living is a good time.
"I have RC cars at home and I play with them with my 6-year-old son, and we have a lot of fun. I bought some of the same ones we have here for my son at home, just because they are fun," said Meredith.
The ACHD team also uses a fleet of drones to inspect bigger structures.
They have one drone that uses thermal imaging to take a look below the surface at how different structures are looking.
Like the RC cars, using the drones is more efficient for the team and also much safer.