BOISE - Seeing all the flowers people brought to a vigil honoring the nine victims of Saturday's mass stabbing inspired members of the International Rescue Committee to pay it forward.
"In a way to kind of organize things into a show of love," said Kate Ormiston, an intern with the IRC. "That every family here at the apartment complex could see this is just a way to make that happen."
They gathered the flowers after the event Monday and decided to make flower arrangements with them and deliver the bouquets to every single apartment at the Wylie Street Station Apartments, where the attack happened. Ormiston and her mother played a huge role in the team effort to make it possible.
RELATED: Thousands show support for Boise stabbing victims at vigil: 'Boise is here for them'
"[Mom] just wanted to help out…she called me at IRC and said, 'I am wanting to help out. Can I do something with the flowers?'"
So the two women spent hours making each bouquet.
"Many hours," Ormiston said. "But I think it was gratifying work."
Tuesday afternoon a handful of volunteers delivered the flowers.
"I hand delivered one vase of flowers to one of the residents," Ormiston said. "It felt good to be able to show love that came from our whole community."
Vigil for victims of mass stabbing in Boise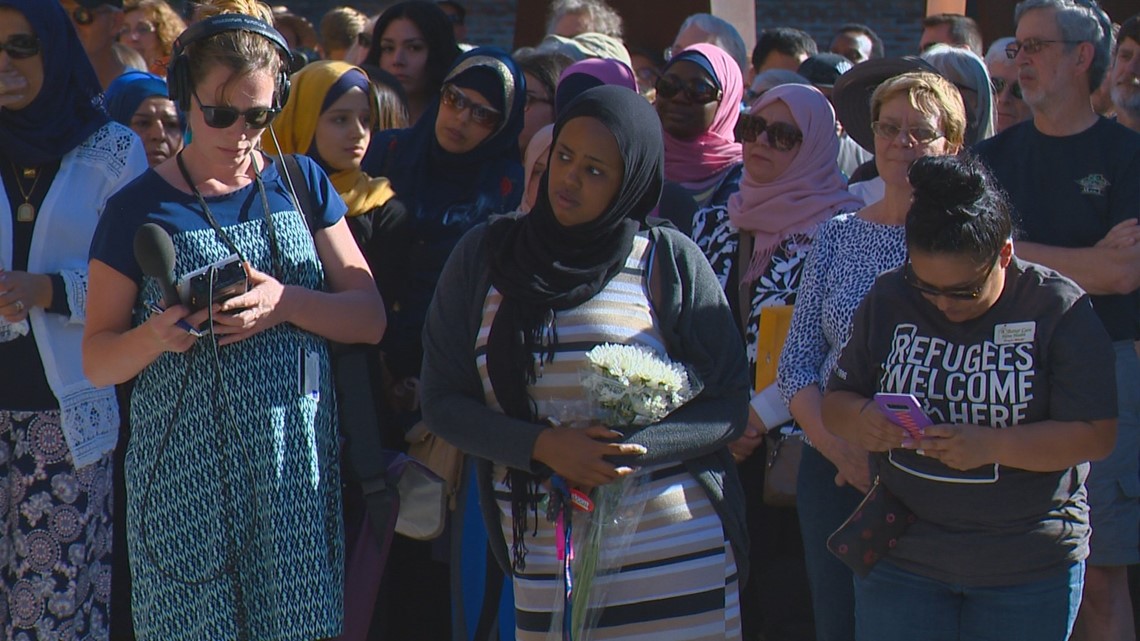 Even little kids helped. Deborah Ryman brought her 15-month-old son.
"It's important for him to understand generosity and sharing at a young age," she said. "Sharing in this, sharing in hurt, sharing in pain and sharing in redemption too."
The goal is to help the community heal.
"It's humbling," Ormiston said. "I feel like a small part of a large community both at the IRC and Boise that is working very hard to enable people to feel loved."
RELATED: Six-year-old Boise stabbing victim recovering in hospital
"I hope that there's joy and love that comes from this," Ryman said. "And not the other because we don't want the evil to win here. We know that it doesn't."