BOISE, Idaho — This article originally appeared in the Idaho Press.
Gov. Brad Little emphasized "Idaho first" as his approach to governing during his inaugural address Friday afternoon on the Capitol steps.
Little and all of the state's constitutional officers took their oaths of office at the ceremony held by the Idaho National Guard. The other officers are Lt. Gov. Scott Bedke, Attorney General Raúl Labrador, Secretary of State Phil McGrane, Superintendent of Public Instruction Debbie Critchfield, State Controller Brandon Woolf, and State Treasurer Julie Ellsworth.
Little, entering his second term as Idaho's 33rd governor, said he has tried to learn from the four living governors who preceded him, while "always putting Idaho first."
Former governors Dirk Kempthorne, Butch Otter and U.S. Sen. Jim Risch were in attendance. He defined Kempthorne's leadership as "empowering" students and families with educational opportunities, Otter's as "wisely navigating" an ongoing economic crisis, and Risch's as not wasting a "short but unique chance" to "advance critical issues." He also praised former Gov. Phil Batt for using the "lightest hand."
"By now you know my goal is to make sure that everyone in Idaho has an opportunity to thrive," Little said, "and that our children and grandchildren will choose to stay and for the ones that left, will choose to return."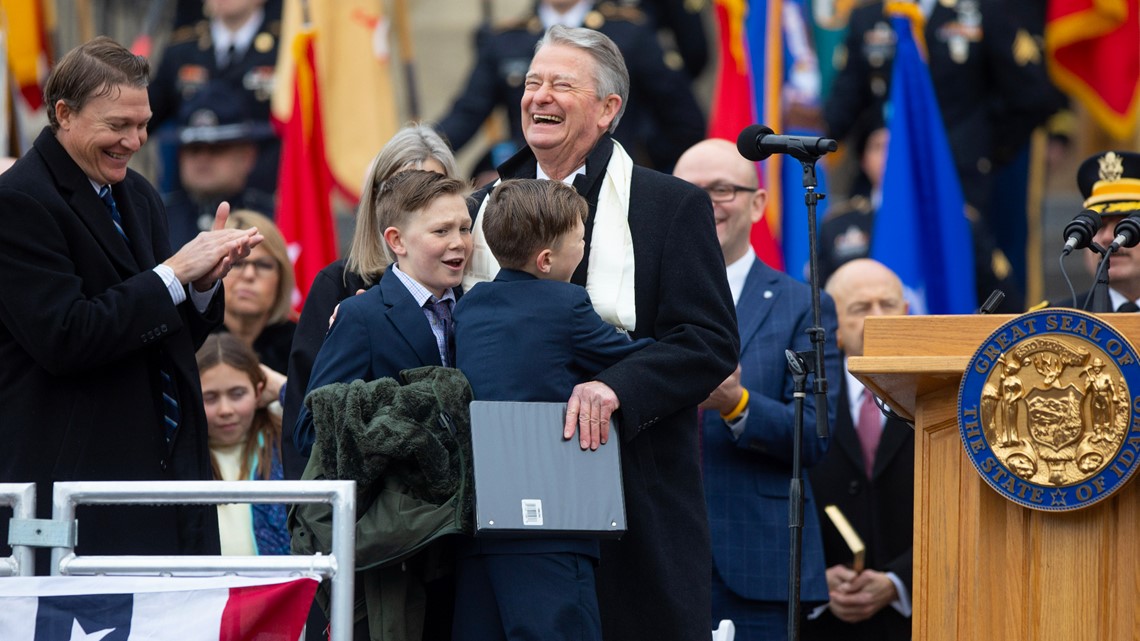 In his address, he said challenges and hard times can be met by focusing on what is important for the state's future—support for schoolchildren, supporting neighbors in need, tax relief, cutting red tape and improving quality of life, while making long-range investments.
He said the actions he and other state officials take will outlive them and are more important than any individual.
"My first term as governor has reinforced the famous saying, 'it's amazing what you get done when you don't care who gets the credit,'" he said.
Friday's ceremony included four new faces to constitutional offices—Bedke, McGrane, Labrador and Critchfield.
Bedke was Idaho's longest serving House speaker before winning his new position in the November general election.
McGrane is an attorney who served as Ada County clerk since he was elected to the post in 2018. Prior to that, he was chief deputy county clerk.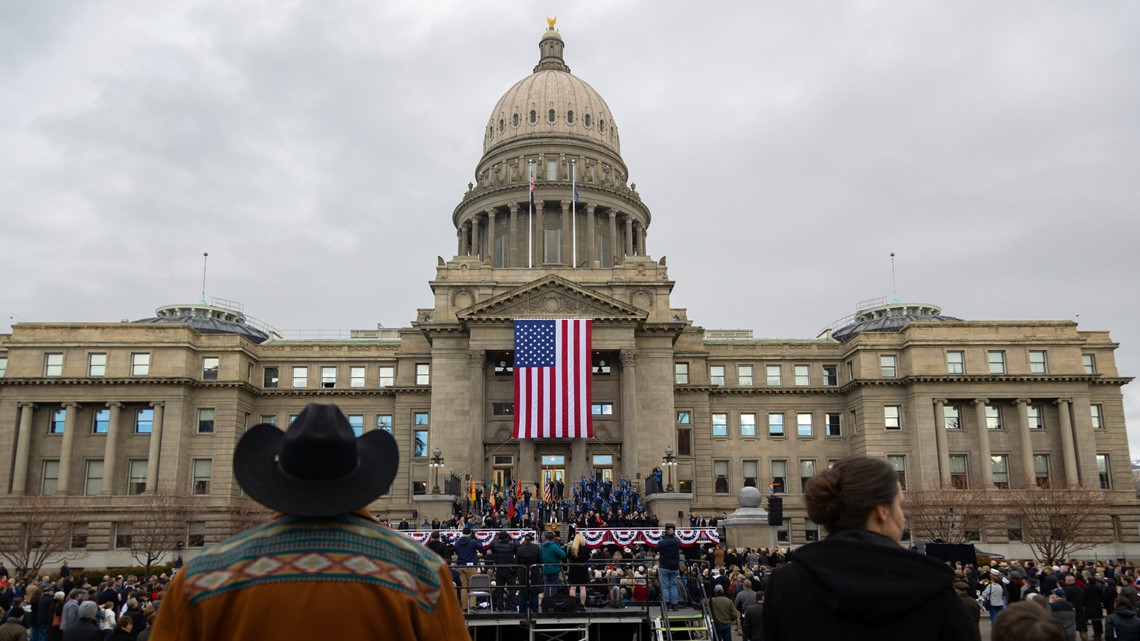 Labrador is a lawyer and former four-term Republican congressman who co-founded the House Freedom Caucus. He has also worked as an attorney, lobbyist and served a year as Idaho GOP chairman.
Critchfield was appointed to the State Board of Education in 2015, and served as its president from 2018 to 2021. She also spent 10 years as a board member in the Cassia County School District.
Ellsworth was first elected to her position in 2018; Woolf was appointed to his post in 2012 and first elected in 2014.
Idaho Supreme Court Chief Justice Richard Bevan administered the oath of office to each official, who were introduced by family members.
The event was punctuated by a 19-cannon salute, performed by the Idaho Military Museum, which echoed throughout downtown.
The 2023 legislative session begins Monday.