BOISE, Idaho — This story first appeared in the Idaho Press.
Southwest Boise is full of construction. And the projects just keep coming.
Maple Grove Road, Lake Hazel Road, Orchard Street and Amity Road are among some of the roadways that are currently under construction.
Only one of the many projects on those main roads is an Ada County Highway District (ACHD) project. Most of the road closures and construction work are a result of utility and subdivision work, ACHD Deputy Director of Development and Technical Services Ryan Head said.
"It definitely is making life difficult and we understand that, which is why we're trying to manage it as best as we can," said Head.
"The thing we can control is what projects ACHD does. They plan those projects through a five-year work plan to look at how many projects they have happening on roads at any given time."
On March 8, ACHD tweeted a response to the public's frustration with the number of construction projects in southwest Boise.
"We understand the frustration behind current road closures in the Southwest Boise area," ACHD said in the tweet. "We want to assure residents that the work is needed, and ACHD is coordinating with several utility companies, contractors, developers, and our own teams for these significant projects."
The construction in southwest Boise was a perfect storm, Head said.
Several projects were delayed because of weather and other unpredictable factors. Cloverdale Road has been closed for a gas line installation that was scheduled to be completed earlier in 2023, but bedrock slowed the project down. Delays like this contribute to future project delays.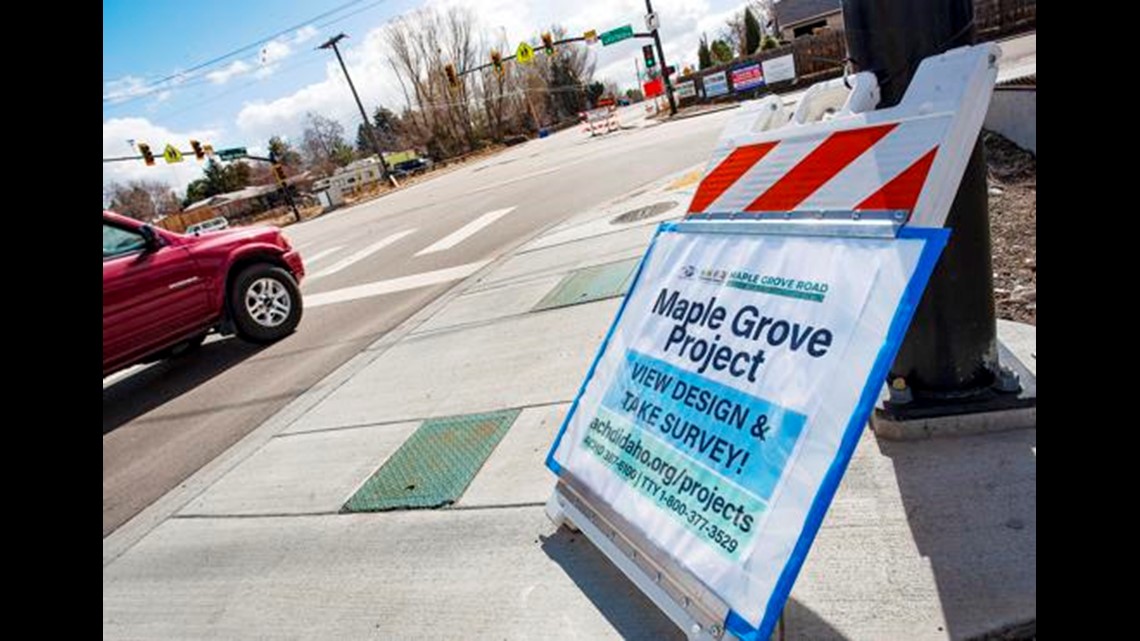 According to Head, right now, the ACHD has two projects that are being held until construction eases up.
Around mid-April, drivers should anticipate construction on Five Mile Road. That construction project hasn't started yet because Five Mile is currently a detour route for a different project.
Delays aside, construction work in southwest Boise is a unique challenge because there are only so many roads that serve as tributaries to the freeway, Head said, creating fewer opportunities for detoured roads.
"When you close one, it pushes people up a mile away in one direction or the other," Head said.
All of this construction is being done in order to prepare for the growth anticipated in the Treasure Valley. The good news, Head said, is that most of the roads will complete construction in the next three weeks.
"All of the closures that we have right now have some level of irrigation crossing," Head said. "That work has to be done before the water is back in the canals."
The longest projects will wrap up by mid-April.
The construction work on Cloverdale Road, an Intermountain Gas project, in particular has received a number of complaints, Head said.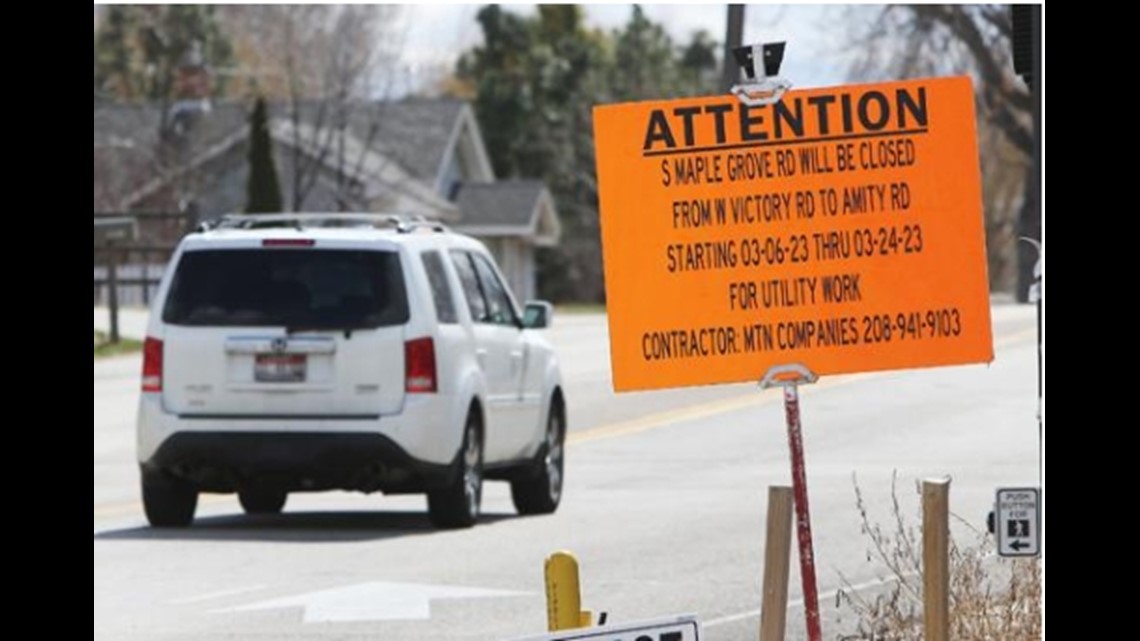 "One of the concerns we've heard a lot is when they've finished their work, the patching has not been great. In the wintertime, the hot asphalt plants aren't open and so they have to use a temporary material," Head said.
The ACHD has also required that a contractor be on that road every day to inspect patches and make note of holes that need to be fixed. All the patching was done at the request of Ada County, Mark Hanson from Intermountain Gas said.
As the hot plants have just opened back up, Cloverdale Road will be milled and get two new layers of asphalt, Hanson said. The road should be completed by this weekend, assuming weather is good, Hanson said.
In 2026, the ACHD plans to begin a project on Maple Grove Road, Amity Road and Victory Road. The project will add two travel lanes in each direction, a center turn lane, a roundabout at the Maple Grove Road and Amity Road intersection, and new bridges over the Knudsen Lateral and Ten Mile feeder canals.
The roundabout project will also include a 10-foot buffer on both sides of Maple Grove Road for biker and pedestrian use.
The roundabout, according to Ada County Highway District Senior Project Manager Cody Homan, is expected to create a safer intersection.
"Roundabouts are much more efficient and safer than signalized intersections," Homan said. "They can reduce crashes up to 75%, and when there are crashes, they're usually less severe, since they're usually sideswipe crashes instead of head-ons or T-bones."
The plan is to begin the project in January 2026 and have it completed by that fall, said Homan.
See the latest news from around the Treasure Valley and the Gem State in our YouTube playlist: