BOISE, Idaho — After months of anticipation, animals are starting to move into the Idaho Humane Society's new home, located off Overland Road and South Bird Street in Boise.
The facility is 42,000 square feet, nearly twice the size of the longtime location on Dorman Street.
A few dogs, cats, and rabbits have already moved in, but over the weekend teams will move the rest of the animals by van.
IHS communications manager Kristine Schellhaas says It's a careful process, but luckily, the move is only about 10 minutes down Interstate 84.
"There is never a dull moment at the Idaho Humane Society," Schellhaas said. "Were probably going to move over about 30 dogs or so. Cats are a little bit different. Dogs are pretty willing to jump into a kennel, but cats don't like being loaded into a box."
Some of the animals won't love the ride over, but Schellhaas says all the new features make it well worth the trip.
"It really makes a lot of sense for people and the animals, they are going to have a great experience here at our shelter," she said.
On Thursday, Betty, a new dog to IHS, happily jumped from the transport van and trotted inside. She quickly found a new temporary home, until she is adopted.
Dogs like Betty are in for a treat at the new facility.
"It's going to have great natural lighting, it's got a great HVAC system that is going to help keep the kennel cough at bay, and will also protect our animals," Schellhaas said.
The large space inside is set to really help relieve overcrowding, which has long been a problem at the original location.
"Which means we can take in more transfer from outside of Idaho, and also from rural Idaho," Schellhaas explained.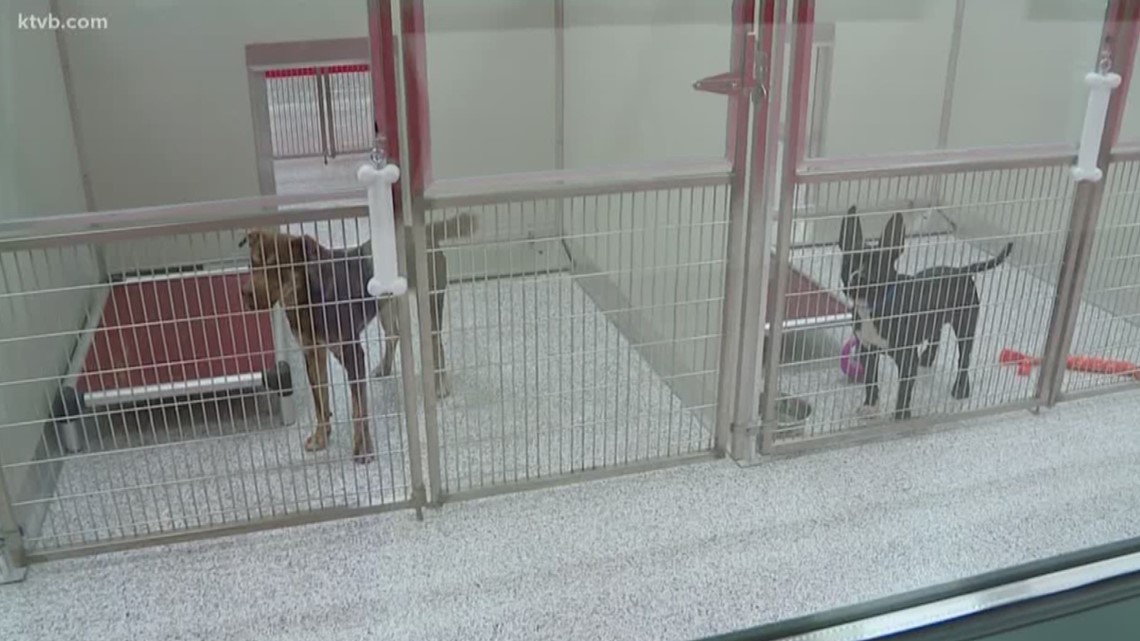 For the people, things will also be different, like the new veterinarian clinic schedule, for example.
"We are open every single day of the week for our public, and we have two bus stops so the public can get here easily if they don't have transportation," Schellhaas said.
All adoptions will also happen at the new location, and will be available Tuesday through Sunday.
The $15 million facility was made possible by the generous donors who paid for the entire facility.
"I know we have been fundraising for nearly a decade, it's something that is really important it's something that they believed in," Schellhaas said.
So, what about the other location on Dorman Street?
Animal care and control will stay there.
"For people that are dropping off stray animals, picking up stray animals, or people that can no longer keep their pets, go to the Dorman location," Schellhaas said.