BOISE - A section of Idaho 21 north of Boise has reopened after a crash closed the busy highway for several hours on Sunday.
The crash happened just after 1:30 p.m. Sunday about 13 miles north of Boise, near Robie Creek Road.
Police say 56-year-old Michael Tetrick of Middleton had parked his Ford F-250 with a trailer on Mores Creek Rim and exited the vehicle. That's when the brakes on the truck failed, and it rolled down the road and off a cliff, before landing on a Chevrolet pickup that had been passing by on Highway 21.
Crash blocks Highway 21 north of Boise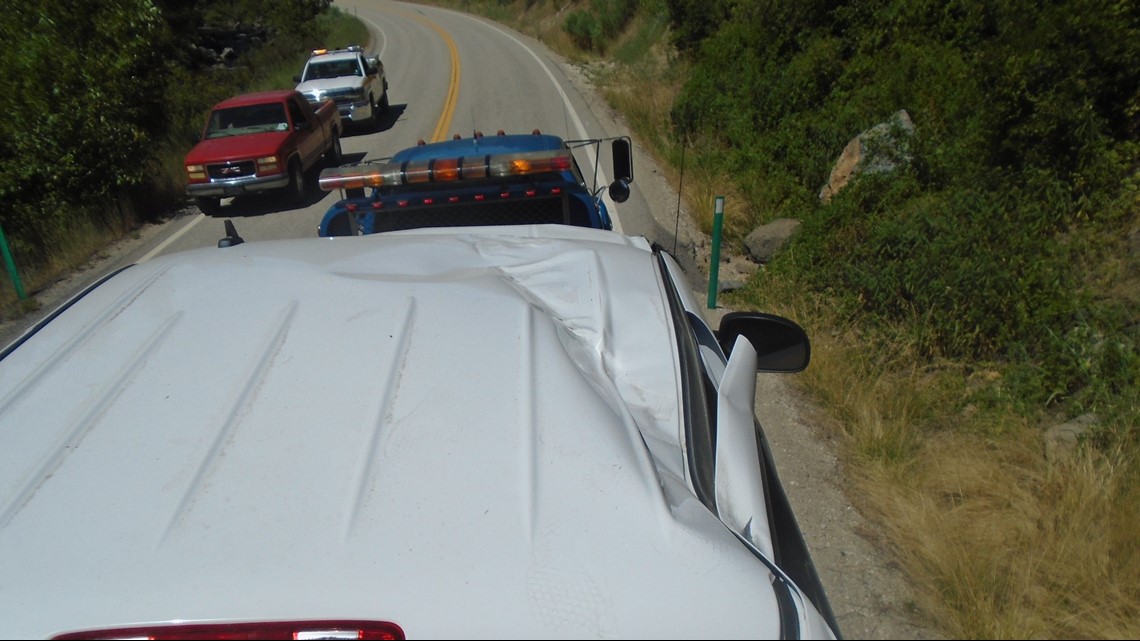 The driver and passenger in the Chevrolet were both wearing seat belts and were not taken to the hospital, police said. There is no word on if they suffered any minor injuries.
Both lanes of Idaho 21 were closed for about three hours while crews worked to clear the crash. The road reopened shortly after 4 p.m.
The crash remains under investigation by Idaho State Police.