BOISE - Hundreds of people hit the streets of downtown Boise Wednesday in a stand for children - and against abuse.
Chanting "No excuse for child abuse," the group marched from the Grove Plaza to the Idaho Statehouse for the Idaho Child Abuse Prevention Rally.
Many of the participants dressed in blue and carried blue pinwheels, which organizers call the symbol of the happy, healthy, carefree childhood that all children deserve.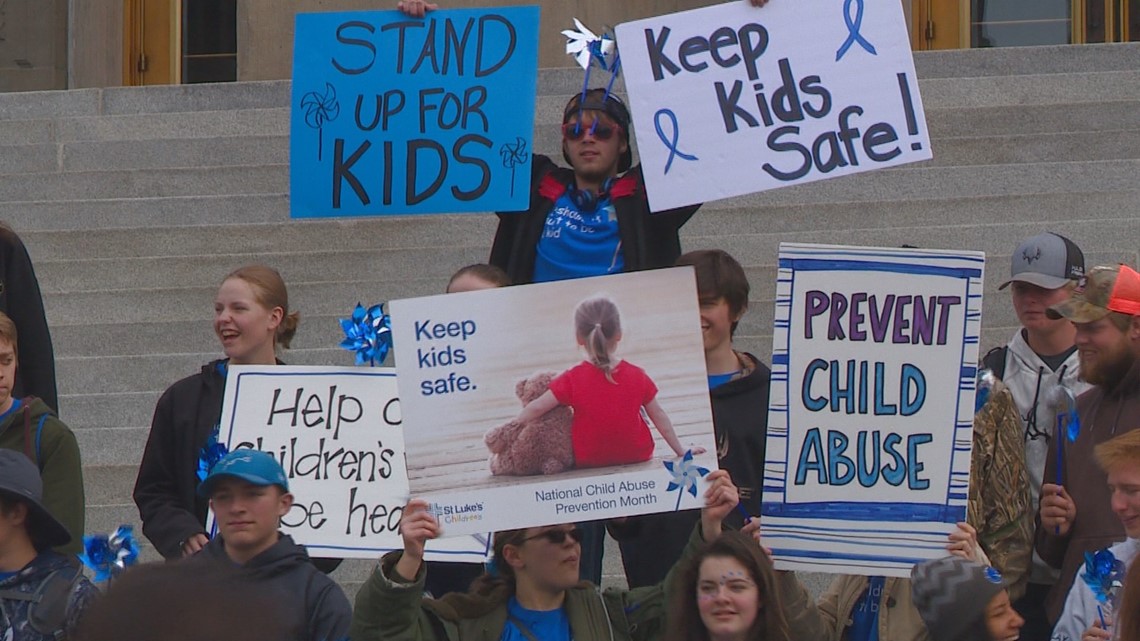 On the steps of the Capitol Building, speakers talked about issues affecting children inside and outside of the home, as well as on the internet.
"Approximately 20 new children appear on these porn sites every month - these are child pornography sites," said Victor Dominguez, with the Idaho Internet Crimes Against Children Coalition. "Many are kidnapped or sold into sex.
"It's estimated that 34,000 Idaho children receive an internet solicitation annually," he added.
Another speaker, social worker Melissa Bernier, said part of the problem is systemic.
"In my almost 20 years in child welfare, it's been my experience that we as a system tend to be more reactionary than preventative," Bernier said. "After something has happened, we come in as a system, but we lack services to support resources and families to prevent something from happening - to stand up for children and families."
A wide range of organizations helped plan Wednesday's rally, including St. Luke's, the Idaho Children's Trust Fund, Faces of Hope, the Nampa Family Justice Center, and a statewide network of children's advocacy centers.