MIDVALE — A stretch of Highway 95 that was closed down Thursday due to a wildfire burning northwest of Midvale is closed again after reopening twice on Friday.
The Idaho Transportation Department added the closure to its website.
The fire grew dramatically on Thursday, shutting down a stretch of U.S. 95, as crews scrambled to build a fire line around it.
A 12-mile stretch of the highway was closed from Mann Creek to Midvale (mileposts 93-105).
The Washington County Sheriff's Office also posted on its Facebook page Friday morning that incident command has issued a mandatory evacuation order for Deer Creek. If you live on the road you should leave.
RELATED: Highway 55 reopens as crews continue to battle brush fire
The lightning-caused Keithly Fire was first detected Wednesday morning about four miles northwest of Midvale.
It is burning through grass and brush on BLM-managed land and private property, officials said. By Thursday afternoon, the fire had grown to about 12 square miles in size.
Officials say the wind-driven fire is burning in steep, rocky terrain. Crews are attacking the blaze from both the ground and the air, and more resources are on order.
The Washington County Sheriff's Office has implemented an evacuation of the Mann Creek corridor west of Highway 95, including campgrounds at Mann Creek Reservoir.
Keithly Fire near Midvale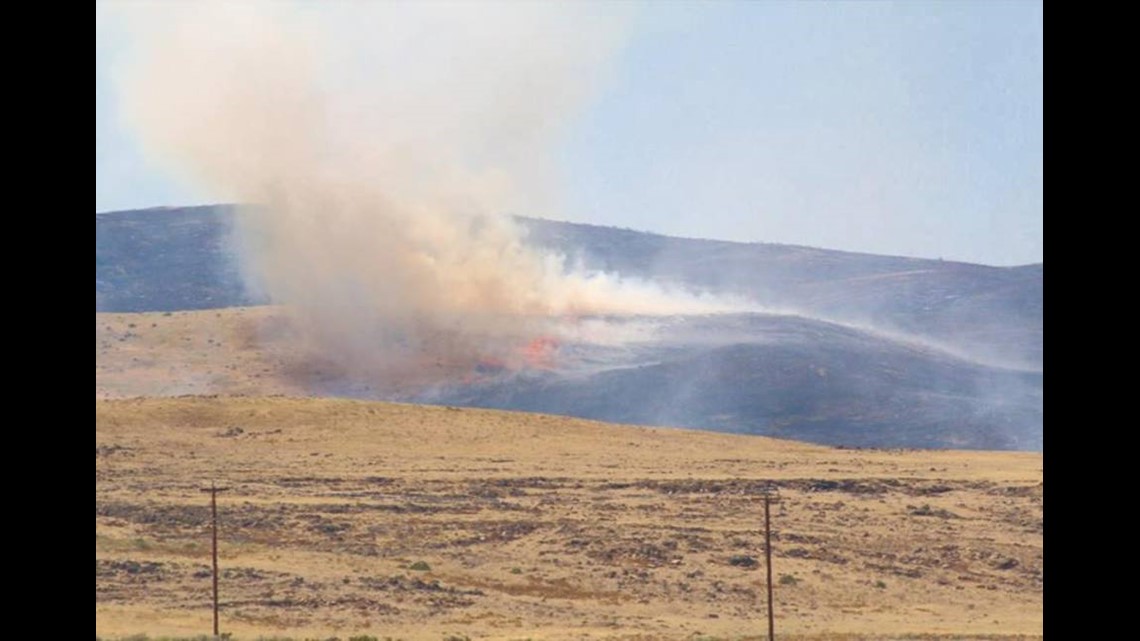 Because of heavy smoke in the area, the Midvale rest stop has been closed.