BANKS, Idaho — Highway 55 was blocked in both directions for several hours Friday after a semi-truck carrying logs overturned near a sharp bend in the road north of Horseshoe Bend.
The accident happened around 11:30 a.m.
The road reopened in both directions by 2:43 p.m.
The highway was blocked between Garden Valley Road and Sportsman Access, 13 miles north of Horseshoe Bend, at milepost 79.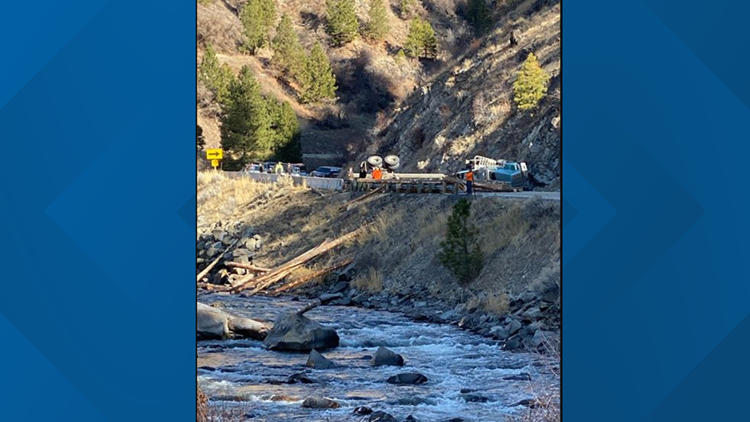 Some of the logs fell off the truck and down onto the riverbank, according to a photo sent by a reader.
It is unknown if anyone was injured in the accident or why the semi-truck overturned, according to dispatchers.