BOISE, Idaho — The topic of growth in Boise took center stage Tuesday night as almost 200 people packed into City Hall for a discussion on several issues, including a hotly-contested proposed development in northwest Boise.
The Boise City Council took public testimony on the proposed Prominence subdivision near Hill Road and Bogart Lane.
Developers plan to build at least 286 homes there, with about eight homes per acre.
Right now the area is zoned for about two homes per acre, and many people who live near that site have vigorously opposed the proposal since it first came up about two years ago.
The Boise Planning and Zoning Commission rejected the plan in May and denied the rezone application. And on Tuesday, the City Council heard the developer's appeal.
WHPacific appealed on grounds that the rejection violated state law and there was not enough supporting evidence for the rejection. Previously, Planning and Zoning gave reasons for the denial, which included their belief that the project was incompatible with the existing neighborhood, and the rezone was not in the public's best interest.
The majority of citizens who spoke during the public hearing were not in favor of the project.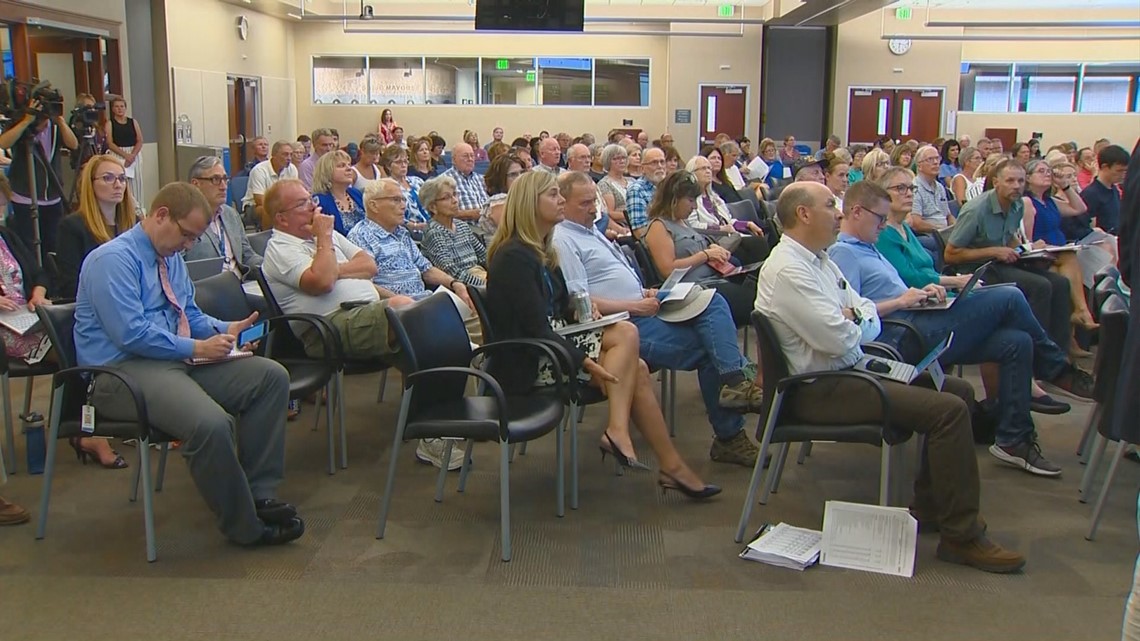 Residents, along with the Northwest Neighborhood Association, voiced several concerns about the project, including increased traffic problems, safety concerns for pedestrians and for children because of nearby schools, and many also worried the added housing density would add a bigger burden to nearby fire stations.
A spokesman for the neighborhood association told the council more than 2,000 residents in the area had signed petitions against the development, showing they feel strongly about the project.
"All of these, over 2,000 signed petitions," he said. "Why are there over 2,300 likes on the Old Hill Road website? Why do hundreds of people show up for NW Neighborhood Association meetings? And why have you been bombarded with letters from citizens imploring you not to grant this rezone and PUD? The answer is clear – the voting citizens of Boise are saying it is time to place safety and quality of life in front of development interests."
Because the hearing ran so late into the night, City Council members decided not to make their decision Tuesday. The council will take up the development issue again at next week's meeting.