MERIDIAN, Idaho — This is part of an ongoing "Growing Idaho" series by Justin Corr, co-anchor of "Wake Up Idaho" weekday mornings on KTVB.
I grew up just outside Meridian. When my family moved there in 1990, it was a small farm town of 10,000 people with two places to eat, the Copper Kettle and the Hungry Onion Burger. Today, it's home to more than 125,000 people, tons of new neighborhoods and businesses, and it is now the state's 2nd-largest city. I talked to Mayor Robert Simison about his growing town, and why he says, many folks are actually loving all this growth.
There's an old saying that the only constant is change. That's certainly the case in Meridian, one of the fastest-growing cities in the entire country. Trying to keep up with all that growth is Mayor Robert Simison. He says, plenty of people, especially newer transplants, downright hate the growth. But he also says people who have lived in Meridian for decades see the upside, "No one is complaining about the new jobs that have been created. No one's complained about the new restaurants to go eat at. No one's complained about the new retail establishments to shop in."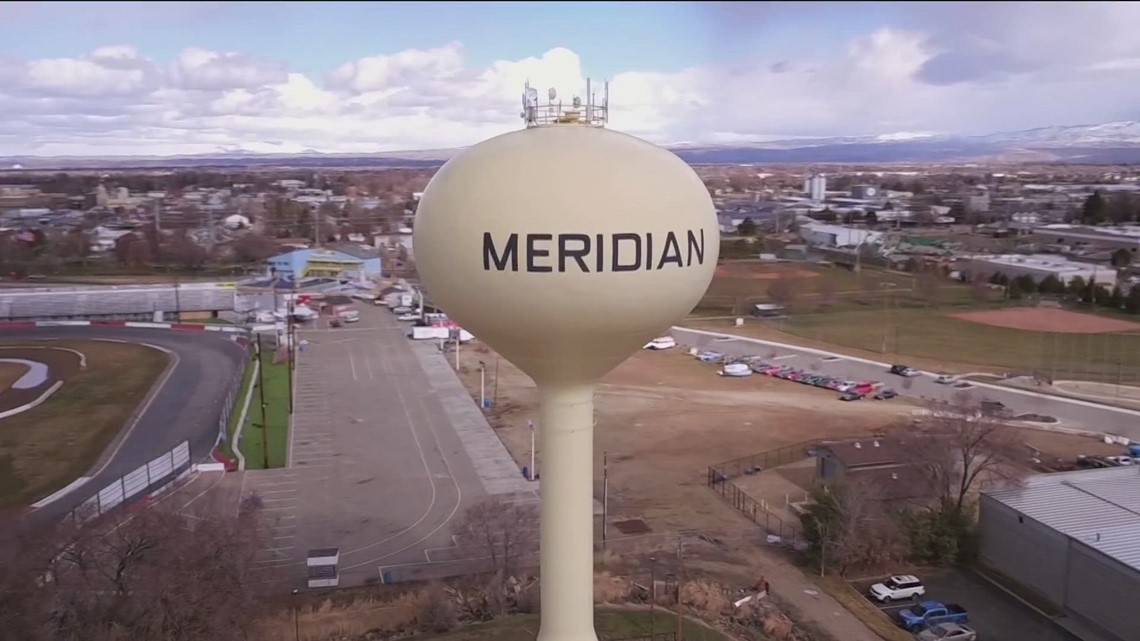 Mayor Simison says that's thanks to a business-friendly environment, "If we can stay focused on the things that we can control, which is really making the development process work, not putting up barriers or obstacles, we can allow those businesses that want to come to Meridian."
But with more people and businesses, comes the biggest complaint Mayor Simison hears about.
"Traffic remains a challenge in Meridian," he said. "It's always been that way since I've been with the city."
The main roads in Meridian, like Chinden Boulevard, South Meridian Road, and Eagle Road are all state highways, managed by the Idaho Transportation Department. The other roads in the city are managed by the Ada County Highway District. So, Simison cannot manage any roads in Meridian to try to help traffic. But he can help fund ITD and ACHD road projects, like with the Linder and Locust Grove overpasses. He can also require all these new developments to chip in.
"It's actually been private development, which has funded Chinden Boulevard's improvements. It's been private development that's done the third lane on Eagle Road," said Mayor Simison. "So, by working with our development community, we actually see road improvements happen in Meridian. And those typically happen when projects come in for approval."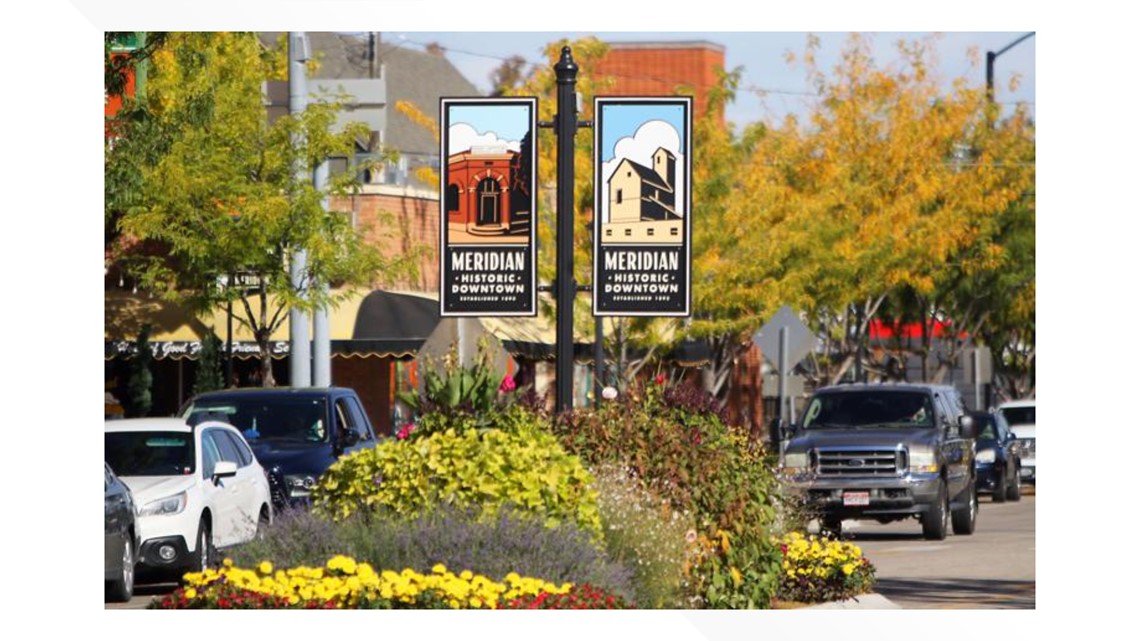 And if you know anything about growth anywhere in this area, you know we're running out of room. So, the mayor wants to continue to invest in downtown and also increase density. Density can be a scary word for a lot of folks, but Simison says this density is focused.
"Density is determined by our comprehensive plan. That really outlines where we want to see density," he said. "And for the most part, those are long corridors, which are meant to be transportation corridors — Overland, Franklin, Eagle Road. That's where the density in Meridian is really designed to be."
Simison said that will help maintain and even expand green space, like they're doing with Discovery Park.
Another huge worry for folks in Meridian, amid all this growth, is that crime rates will spike. That's not been the case for Meridian or even Idaho as a whole, so Simison wants to hold on to that by continuing to invest in fire and police, as he did by putting school resource officers in West Ada elementary schools.
"And if you put all that together, in 20 years, hopefully you've created that community that's safe, that still holds on to our past," he said.