NAMPA, Idaho — One is under construction in Meridian. Another is planned for the south end of the Boise Towne Square mall parking lot. Now In-N-Out Burger is indicating interest in building a drive-through restaurant in Nampa.
If the application is successful and In-N-Out does build in Nampa, the California-based chain could be serving up Double-Double cheeseburgers, fries and shakes in three Treasure Valley locations — one in each of Idaho's three largest cities — within the next few years.
A design review application and plans filed June 14 with the City of Nampa indicate In-N-Out is interested in building at 16225 N. Marketplace Blvd., currently home to a TGI Friday's restaurant. The application states that the TGI Friday's building would be demolished. In its place, In-N-Out proposes building a new 3,886-square-foot restaurant from the ground up. An artist's renderings of the restaurant exterior are included in the filing with the city.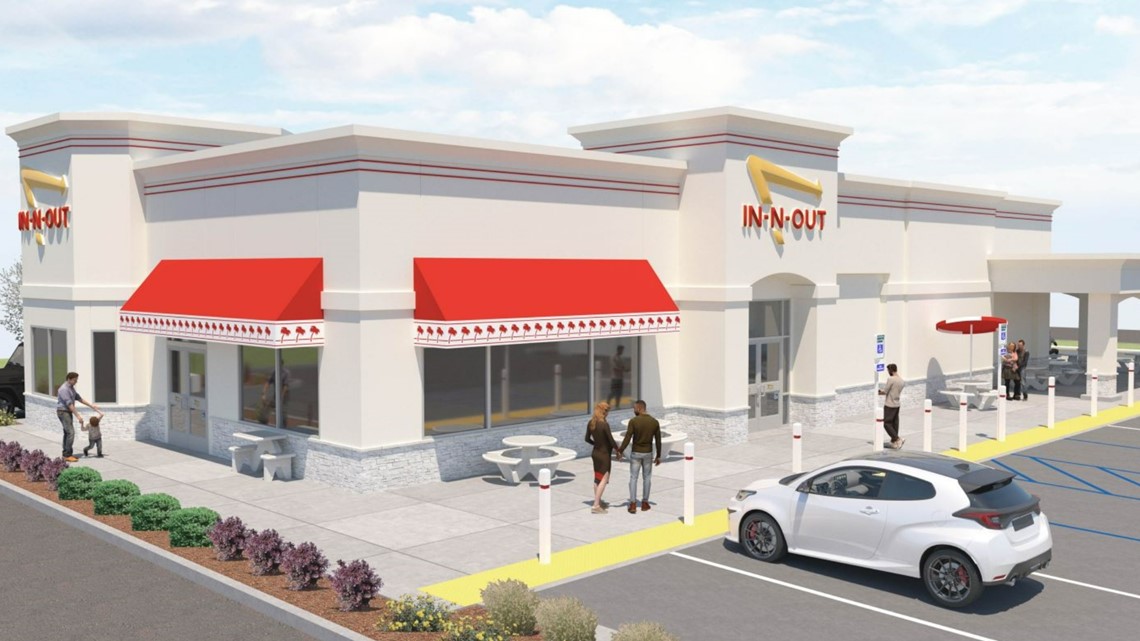 In-N-Out is proposing a restaurant with indoor seating for 74 customers, outdoor seating for up to 28 people, 46 parking spaces and a drive-through that could accommodate a line of 21 cars.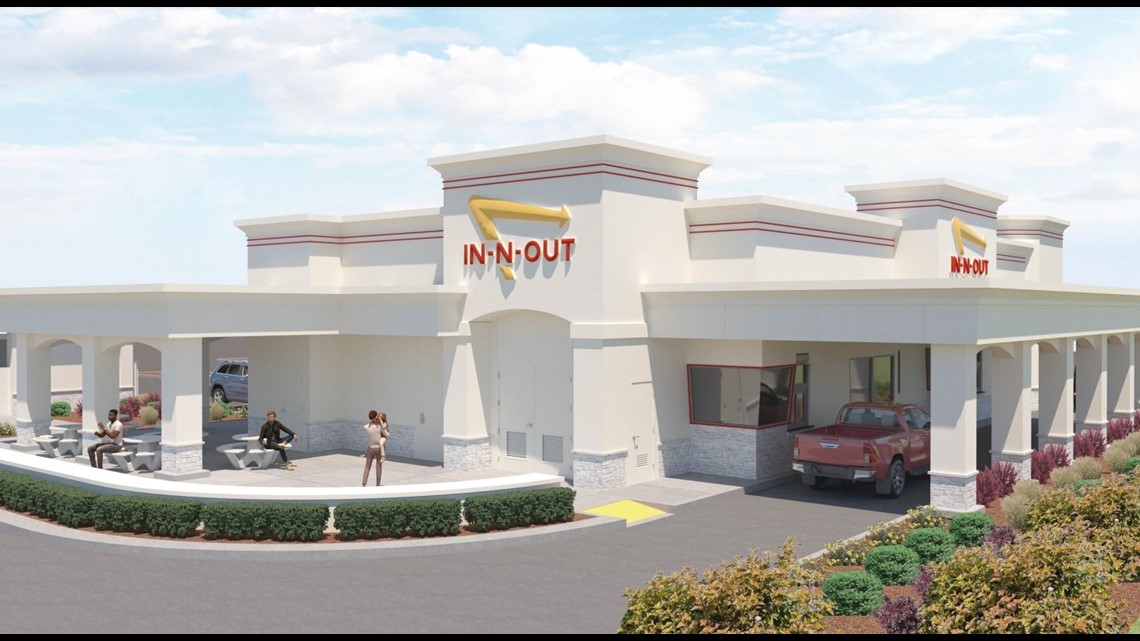 According to the plans, the maximum height of the building would be 23 feet. The drive-through awnings would be 10 feet, 7 inches high. However, that's the top of the awnings; actual vehicle clearance would be lower.
In-N-Out says in its project description that the restaurant's hours of operation will be 10:30 a.m. to 1:00 a.m. Sunday through Thursday, and 10:30 a.m. to 1:30 a.m. Fridays and Saturdays.
In-N-Out expects construction will take about six months, starting with four to six weeks of site prep and grading, then four months of building construction, followed by about three weeks of paving and striping, and wrapping up with two weeks of landscaping. When, or if, that construction will begin has not yet been determined.
The location is near several other retail properties that make up the Treasure Valley Marketplace.
"In order to improve access and circulation, it is proposed to open up access to the site from Merchant Way at the north end of the property. This will provide better access and ease cross-through traffic on the site," In-N-Out says in its project description.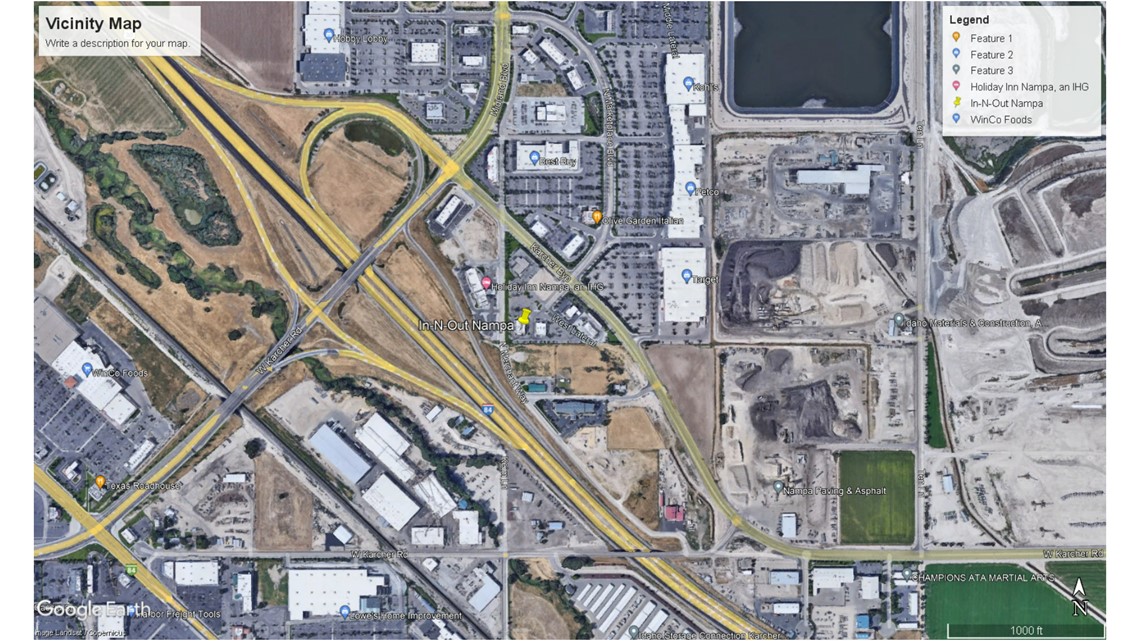 The property is owned by Dana and Viki Purdy of New Meadows. A legal interest affidavit included with In-N-Out's application indicates the Purdy's have been granted permission to In-N-Out to submit an application. Viki Purdy is an Adams County Commissioner.
In-N-Out's Nampa application is still subject to planning review, landscape approval and compliance with building and site design standards. As of Monday, June 19, no public meetings have been set.
In-N-Out's first Idaho location is now under construction along Fairview Avenue just east of Eagle Road, in the parking lot for The Village at Meridian. Construction has not started for a restaurant planned for Boise, which will be built at the Pier 1 Imports location near Boise Towne Square.
In-N-Out opened its first restaurant in 1948 in Southern California and has dozens of locations in several states around the West. Of the locations now open, the one closest to the Treasure Valley is in Logan, Utah.