That is more than double the nationwide increase of 4.9 percent from the third quarter of 2018 to the third quarter of 2019.
"House prices have risen every quarter for the last eight years," said Dr. William Doerner, FHFA Supervisory Economist. "Relative to a year ago, market indices are still trending upward for the nation as a whole as well as in every census division, state, and the top 100 metro areas. Price gains, though, are continuing to slow their upward pace in a few cities with large housing markets."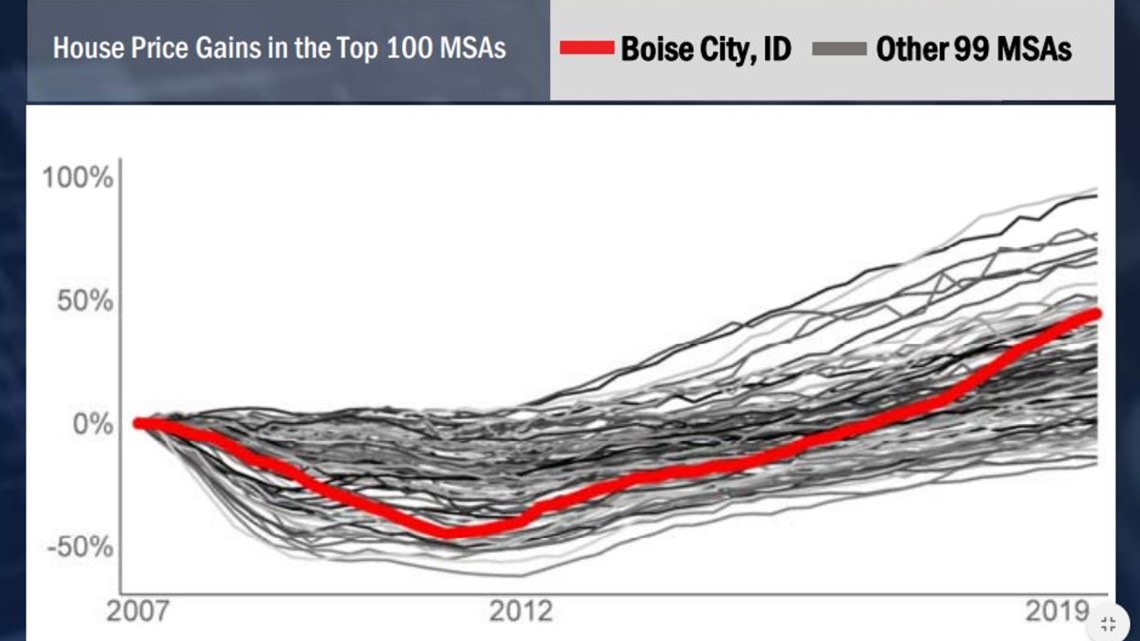 Idaho comes in at the No. 1 spot for states with housing price growth, with an 11.6 percent jump from 2018 to 2019. The Gem State is followed by Maine, Arizona, Utah, and Indiana to round out the top five.
Housing prices seem to be growing the most in the Mountain states, while the Middle Atlantic region had the smallest amount of growth, the study found.
The report marks the latest alarm sounding about the Treasure Valley housing market, where both home purchase and rental prices are rapidly outstripping wages. The median home sale price in Ada County jumped to a record-breaking $354,405 earlier this year, jumping 10 percent from the same time in 2018.
A shortage of housing further exacerbates the issue, with the scarcity driving prices up. The U.S. Department of Housing and Urban Development warned earlier this year that the Boise City Metropolitan Statistical Area - encompassing Ada, Canyon, Gem, Boise, and Owyhee counties - would need to add more than 19,000 new homes or apartment units by 2021 to keep pace with demand.