BOISE, Idaho — One Friday afternoon last month, a group of fledgling journalists met to decide what to put in the pages of their newspaper.
Gathered around a whiteboard, the small group tossed around ideas, debated what should be on the front page and discussed what articles would be available for the November issue, according to the Idaho Press. It looked almost like a news meeting at any small community newspaper — except this was happening in a classroom inside one of Boise's homeless shelters, Interfaith Sanctuary.
Once a month, a small staff of writers, designers and editors — all shelter residents — produce an issue of a newspaper for Boiseans experiencing homelessness and those who wish to understand their lives. The paper, called Word on the Street, contains poetry, art, short articles about shelter staff and news items about social services in the city. It's available inside copies of the Idaho Press and in newspaper boxes around the city for free.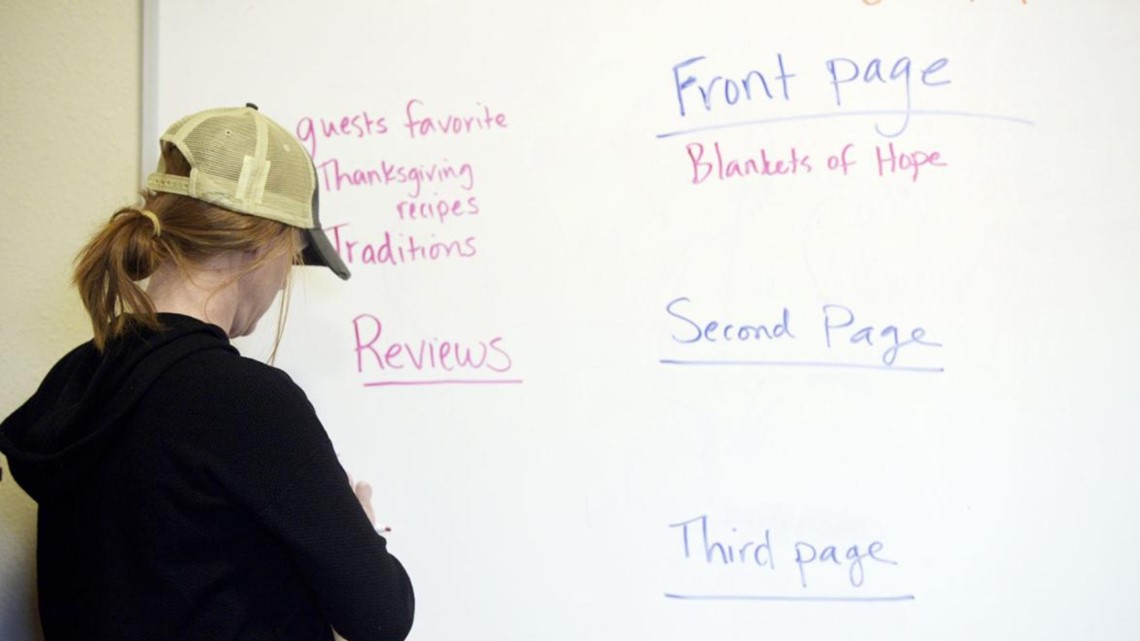 The goal of the project is to give people experiencing homelessness a place to express themselves, but also to reduce the social stigma around mental health issues and addiction, according to shelter staff. Melissa Bell, one of the residents working on the project, said she initially wanted to hide that she does not have a home of her own, but now she feels more open to sharing her story.
"There are people I didn't want to know that I am homeless — like my old bosses that are on my Facebook. But then I thought, 'Screw it, I'm finally doing something that is helping me grow,'" Bell said. "Integrity is really big here, so that is the most important thing to me, and I'm OK with being a part of that. I'm getting more comfortable."
Word on the Street is just one part of a new program at Interfaith Sanctuary called Project Well Being, which focuses on providing some stability for residents struggling with mental health issues. The program has allowed between 10 and 12 participating shelter residents, regardless of their sobriety, to stay in the shelter for creative projects, meals and opportunities to talk with professionals rather than spend their days on the streets.
Interfaith Sanctuary Executive Director Jodi Peterson-Stigers said the shelter started the program as a way to reach shelter guests who were struggling with mental health but not utilizing case managers or other resources to get themselves counseling.
"Seeing the disengaged guests out on the street day after day and not seeing any new access for mental health treatment was wearing all of us out as a team," Peterson-Stigers said. "The idea of creating a safe space was kind of where we started with this. How do we get them out of their trauma and create a safe space where we can find a point where we can engage and work with them on forward motion?"
The shelter started by identifying 12 guests who fit this bill and worked with them for several weeks. After about two months of programming, roughly half of that initial group had exited the program because they became employed. Several others started meeting with mental health counselors, Peterson-Stigers said.
Project Well Being members work on Word on the Street once a week, when they brainstorm article ideas, copy-edit submitted materials and lay out the design onto a page to be sent to print. The paper features whatever the residents choose to print. An upcoming piece features reviews of social-service nonprofits by those experiencing homelessness around town in order to help others know what to expect when they seek help.
Jacob Heiter, Word on the Street's editor and page designer, said the project has been fulfilling because of the recognition from the community. In October, he received a plaque of recognition from the Boise Police Department for his efforts.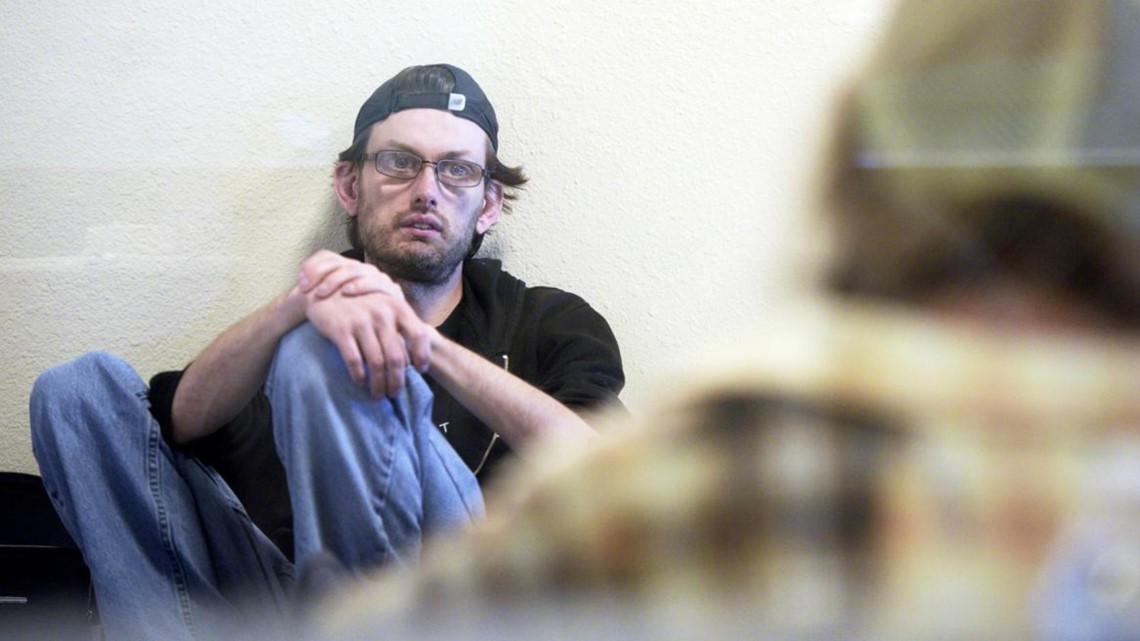 "It's been an experience for me to have something that other people can relate to and other people like that I've done," he said, during a break in a news meeting for the paper. "That is something completely new to me. It's very important to me to have that positive feedback for something I've made."
The paper is produced in partnership with the Idaho Press, which prints Word on the Street at its Nampa headquarters. Printing costs are underwritten by Gem State Dermatology, according to a Word on the Street article. Idaho Press staff lent a hand to get the paper off the ground, with mentorship from Copy Editor Tess Fox and former Managing Editor Scott McIntosh.
To launch the paper, McIntosh said he met with the group at Interfaith Sanctuary several times, showed them the basics of how a newspaper works and explained how to come up with a printed product. His lessons included specific newspaper terminology, as well as how to pick what goes in a paper.
"They have their stories and they had their ideas of what they wanted to do, and they just needed help in figuring out how to take that vision and make it a reality," he said. "I think, personally, it was also very rewarding because — and this was the message of Word on the Street — I got a chance to meet these folks who are, for the most part, not really very different from most anybody else."
After a few months of Project Well Being helping residents, Peterson-Stigers said the program is going to be capped at 10 residents and another similar program will launch to help another 10 residents at a time. The new endeavor, to be called Project Recovery, will be specifically for those experiencing homelessness who want to become clean and sober. It will give them a place to be during the day that offers structured programming, resources and food rather than leaving them out on the street, where they're more vulnerable to relapsing.
Peterson-Stigers said a big cornerstone of Project Well Being has been to get residents to engage creatively, no matter their interests.
For Heiter, learning to lay out the paper has been one of the most rewarding parts of the project. He said this could be something he could learn how to do so he can do home-based freelance work in the future.
"I like to create things," he said. "It helps my brain not think about my situation at the moment and gets me out of my head."