BOISE, Idaho — The Boise City Council is holding off on a decision regarding the Eyrie Terraces subdivision, which would add 30 homes in the central Boise Foothills near Hillside Jr. High School and the Quail Hollow Golf Course.
Councilman Scot Ludwig made a motion to take up the appeal at a later date, after council members had another chance to visit the site.
"I want to make sure we get this right when it comes to our precious foothills," Councilman T.J. Thomson said, supporting Ludwig's motion.
The council voted 4-2 in favor of the motion, with Council President Pro Tem Elaine Clegg and Council President Lauren McLean voting against it.
After the vote on the motion, many of the people who had come to City Hall to testify were audibly frustrated. One could be heard saying "that's not what this meeting was."
The site visit is scheduled for 3:30 p.m. on December 10, when the council is already scheduled to meet for a work session before the evening council meeting.
A public hearing will take place at 6 p.m., also on December 10. Mayor Dave Bieter said those who showed up to testify Tuesday night would be first in line to testify at that meeting.
The council will consider the appeal from Aeries Terraces, LLC, who is seeking a preliminary plat for a subdivision comprised of 30 buildable lots and four common lots on the 22-acre property, which is zoned for single-family residential. The request does not call for changing the zoning classification.
The Boise Planning and Zoning Commission in September voted to deny the development permit.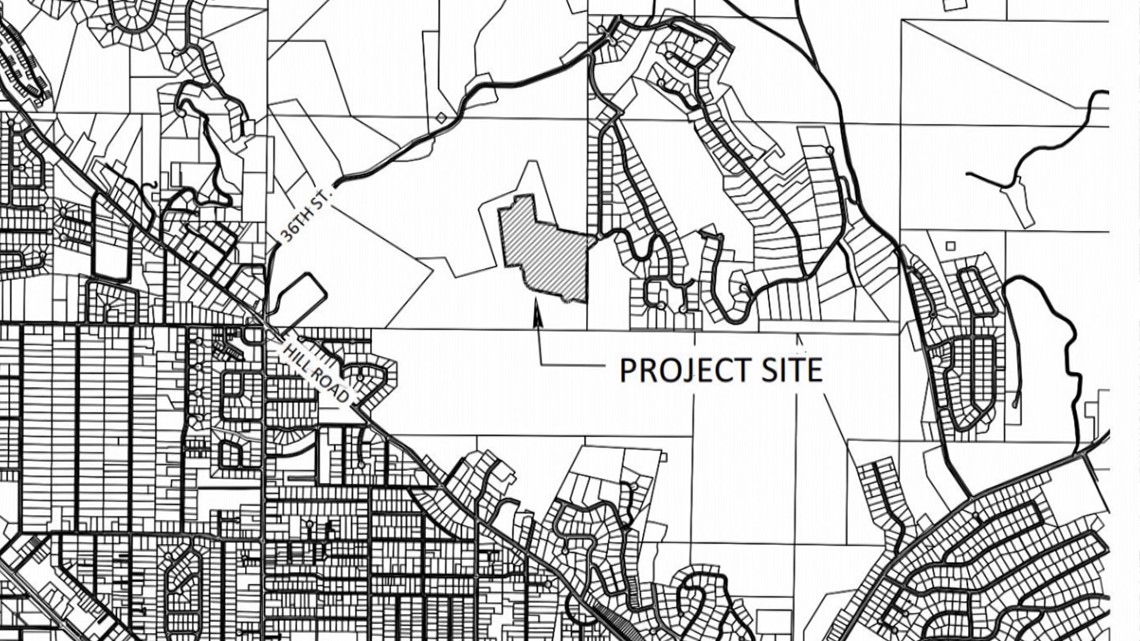 Concerns on the record included issues with access for fire trucks and other emergency vehicles, the grading of the hillside at the site, and the impact on open space and trails in the Hillside-to-Hollow area.
Regarding the motion to schedule a site visit before deciding on the appeal, McLean said she had concerns about going off the "cold record" of the existing appeal at this stage.
Clegg questioned what might be gained from postponing a decision.
"After reading the record, I feel I have enough information," Clegg said. "I'm not sure what I'd learn that I haven't been able to, at least intellectually, understand from the record."
Councilwoman Lisa Sanchez joined Ludwig, Thomson and Holli Woodings in support of the motion for a site visit.
"To me it kind of seems common sense that you would try to take in as much information as you could," Sanchez said.