After three days, hundreds of firefighters are still working to contain the blaze along Idaho 21. This as another battle brews. That's because thousands of animals live and migrate to that area, and now that the land has been scorched, officials are extremely concerned.
If you think back to the Table Rock Fire that destroyed more than 2,500 acres of land earlier this month, and now add 4,300 more acres from this latest fire, that's a lot of land that those animals will not be able to migrate to over the winter -- a devastating fact that will cause officials to start over.
"It's a big loss. The question is - how big is it?" said Idaho Department of Fish and Game spokesman Mike Keckler. "We know it's big, will there be enough there to support the big game herds this winter? We just don't know."
Sagebrush and bitterbrush are common types of vegetation in the area destroyed by the Mile Marker 14 Fire.
Keckler says this fire landed a devastating blow to the habitats of several species including elk and antelope.
"Throughout the winter several hundred, even several thousand, congregate on that piece of ground," he said. "These animals migrate from as far north as the Stanley Basin and spend their winter here, so it's a very important place for their health and survival."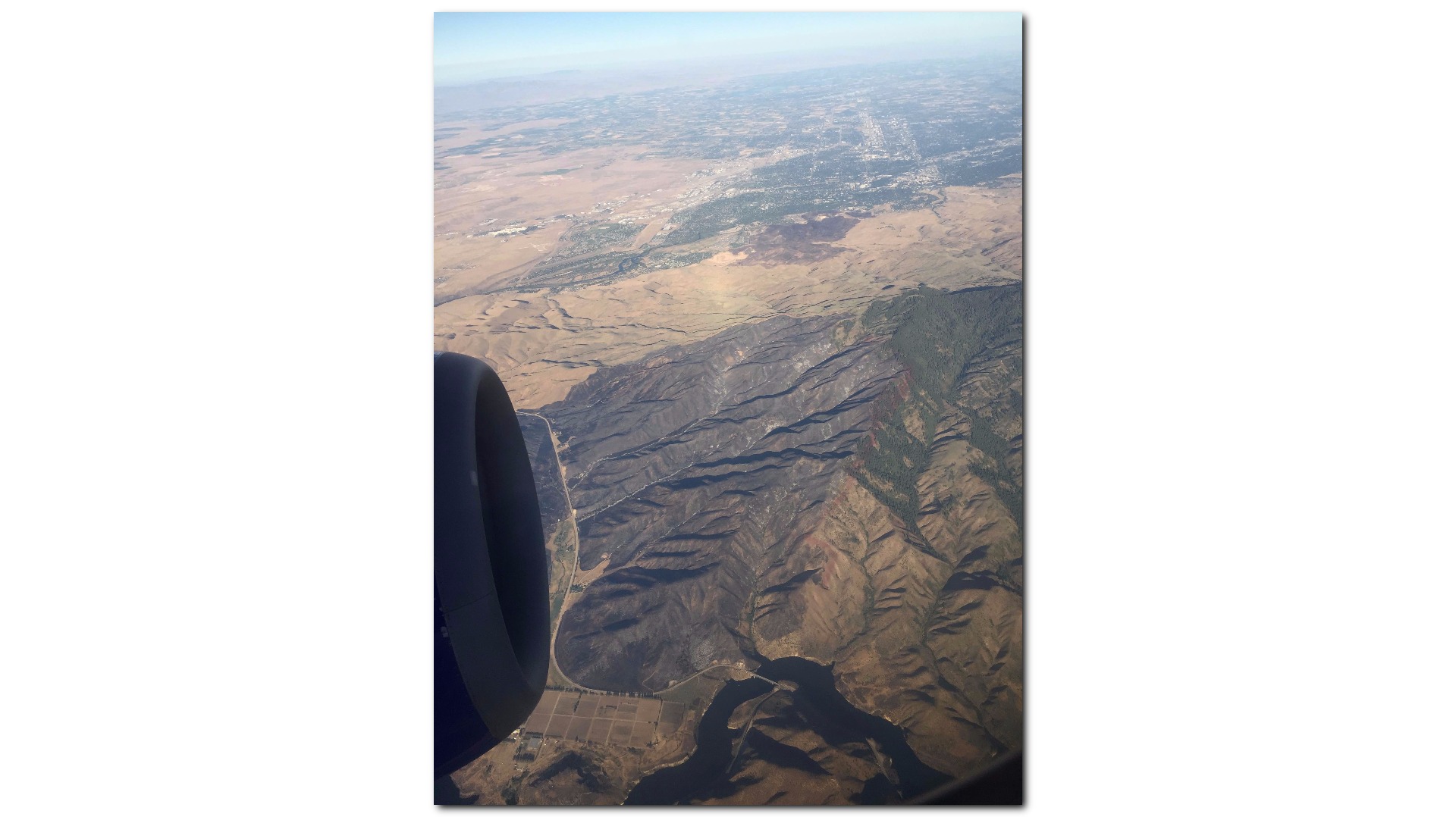 Greg Kaltenecker is the director of the Intermountain Bird Observatory, an outreach program at Boise State University, which spends three months out of the year researching birds in that area.
Kaltenecker says several pieces of equipment were destroyed in the fire, which could halt all research they usually conduct in the fall.
"What we lost was all of our raptor trapping and banding gear, a lot of the traps for catching raptors the bow nets, things like that," he said. "All of that stuff was handmade and kind of irreplaceable."
Photos from the Mile Marker 14 fire line
Kaltenecker also says the habitat that burned was some of the best remaining shrub vegetation in the Boise area.
"The willows, cottonwoods and other vegetation is all burned up, and that was just beautiful habitat for breeding birds and supporting birds during migration as well," he said. "The loss for birds is pretty substantial. It's really sickening and unfortunate."
The rehabilitation process isn't an easy one, especially when this much land has been destroyed. Vegetation like sagebrush can take decades to grow back.
"That area has been hit by two fires now. First, the Table Rock Fire and now this one, so it certainly is costly when we lose that kind of habitat for big game," said Keckler. "So we'll have to get right back up there and start those efforts all over again because this is vital property for our big game herds in southwestern Idaho and there really isn't much time to spare."
Adding to the concerns, Fish and Game officials haven't been able to get to their wildlife management office to see exactly how much damage was done. But their main priority is to focus on rehabilitation efforts and they may engage in some winter feeding in case there isn't enough vegetation for all of the game.
Hilltop Fire