MCCALL, Idaho — Get ready for some road construction in downtown McCall this summer.
The McCall City Council has approved spending $2.8 million on the next phase of work on Second and Lenora streets.
McCall Public Works Director Nathan Stewart this project was started last fall when water and sewer lines beneath the roads were replaced.
"Once we fix all the utilities we will be constructing sidewalks for future generations," said Stewart.
RELATED: McCall ranked among the top weekend family getaways in the Northwest
He says the infrastructure in this area, its roads and sidewalks, are crumbling, and the area lacks adequate pedestrian facilities.
"The downtown will be under full construction like we've never seen. Those roads haven't seen any major roadway improvements in 30 years. There's been a lot of pothole construction lately," said Stewart.
Sidewalks will be made out of pavers, which Stewart says are more durable in McCall's winter climate and will last longer. The roads are getting 4 inches on new asphalt and will be a big improvement from the what people are currently driving on.
Major road project to transform downtown McCall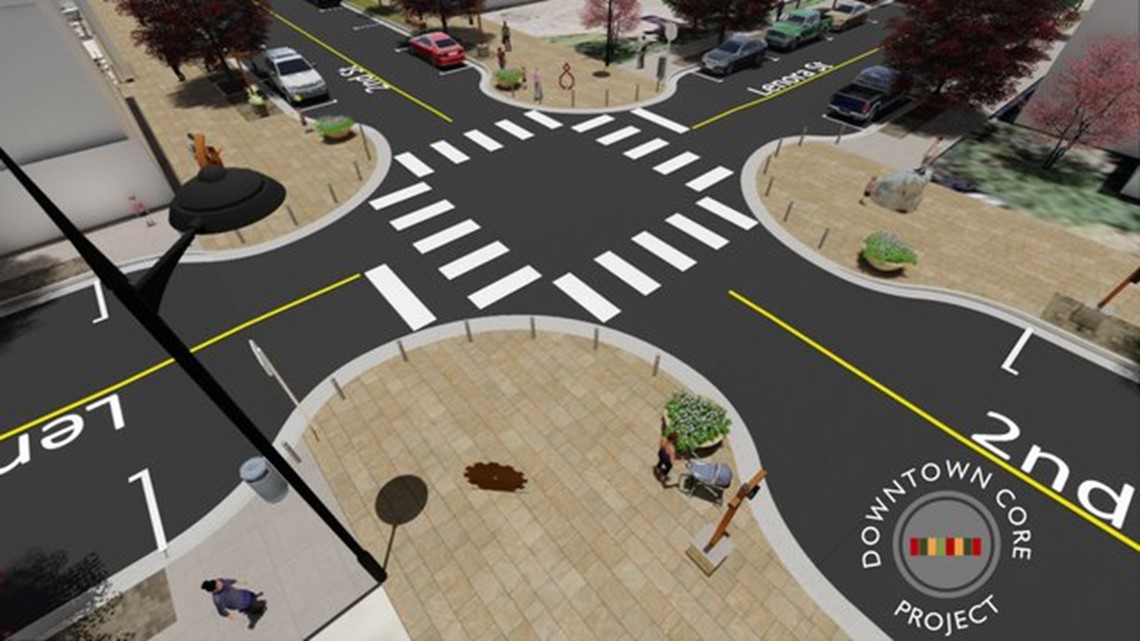 The new street design will mean a reduction in parking. Stewart says the existing configuration was unsafe. It will change from diagonal to parallel parking. And although the new design reduces the width of 2nd Street, it will not become a one-way street.
There will be raised concrete planter beds and streetscape trees in special cells.
"So, these trees can grow to full maturity and not die out in 20 years," Stewart added.
Work will include installing concrete bases and wiring for future street lights.
Stewart says the project can be completed faster if they close down the streets during construction.
"There will be restrictions and closures, but pedestrian access to storefronts and businesses will be maintained," said Stewart.
RELATED: Dog Sled Challenge in McCall draws racers from around the nation to compete for a shot at the Iditarod
The city does plan to send out regular updates during the construction.
Stewart says bidding has already gone out on the next phase, which includes underground work on Park Street between 1st and 3rd streets. A contract has not been awarded yet, but work is scheduled to begin in August and finish up in November.