CALDWELL, Idaho — Animal Control is investigating after a small dog was left to die inside a backpack along a rural Canyon County road.
The dog, a terrier-Chihuahua mix believed to be about 3 years old, was found by passerby Bree Behrens Wednesday morning. It started as a normal day for her, but quickly changed after she spotted a backpack alongside the road.
"I almost drove past it, and I don't know why, but for some reason I was like, 'I need to grab that bag,' because if it were my kid's backpack I would be irritated, Behrens said.
When she opened the backpack, she saw something unexpected - and heartbreaking. A small dog. Wet, freezing, and in desperate need of help.
According to the West Valley Humane Society, the dog was freezing cold and had apparently been confined inside the backpack out in the elements for a prolonged period of time.
"It almost broke me," Behrens said. "She was soaking wet, freezing, curled up in a tight little ball and she just looked at me like, 'Are you gonna hurt me or are you gonna help me?' "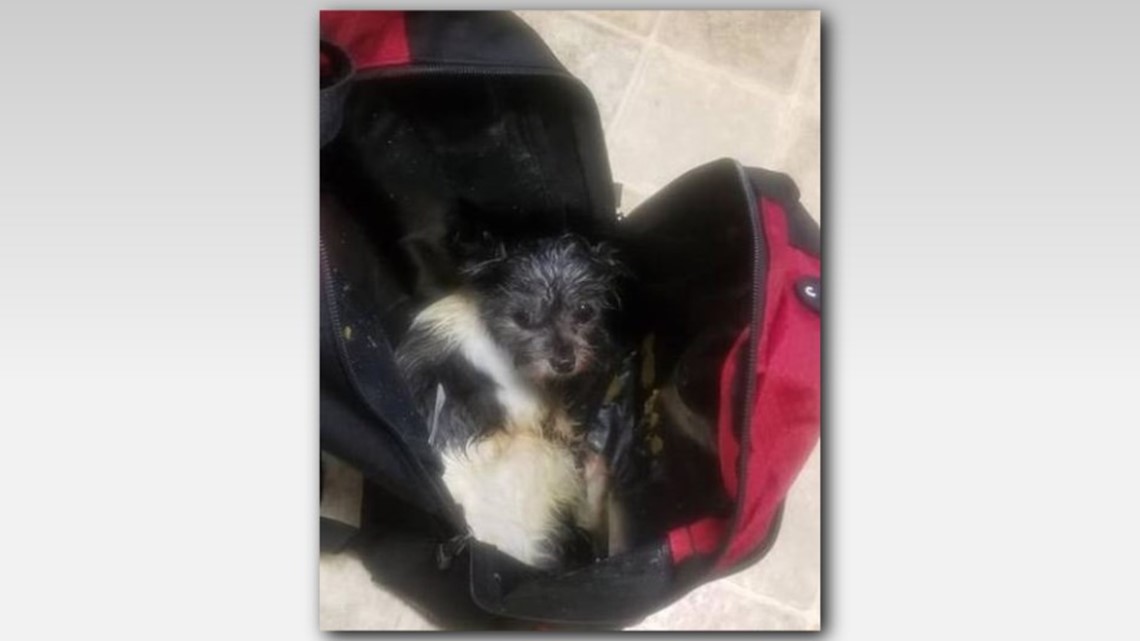 Behrens, a veterinarian tech, fed and bathed the little dog.
"She was so thirsty she started drinking her bath water that was full of dirt and feces," she said.
Behrens knew the dog needed medical attention, so she called Animal Control, which took the dog to the West Valley Humane Society - where staff has named the dog Zoe.
They said they gave her the name because it means "fighter" in Greek.
"We are keeping her comfortable, neurologically she is not OK," West Valley veterinarian Talitha Nehear said.
According to Nehear, a lesion on the right side of Zoe's brain is affecting her behavior.
"Right now she preferentially is laying on her left side, she is somewhat responsive," Nehear said. "If she is stimulated, she'll get up and then walk in tight circles to the right.
It does not appear that Zoe has any other physical trauma, but her condition is guarded, and the shelter said staff is monitoring her to see if she improves.
Behrens has a strong message for whoever abandoned Zoe.
"What if it were you? What if it were your kids and something were wrong with your kid and you decided you didn't want it anymore and you just dump it in a bag?" she said. "These are animals, living, breathing things.
"They're not broken toys or things you get on Christmas that you want to return. It's a life," she added. "And there are people out there that will help."
Currently, Zoe isn't up for adoption. The shelter wants to evaluate her for the next 48-72 hours, and then they'll re-evaluate her after that.
Anyone with information about how Zoe came to be left inside the backpack is asked to call Canyon County Sheriff's Office Animal Control at 208-454-7531.