BOISE, Idaho — Runners are gearing up and getting ready for the 42nd annual Race to Robie Creek.
The 2019 race kicks off at noon on Saturday, but some people might be wondering how the route looks after flooding washed out part of Shaw Mountain Road a few weeks ago.
MORE: Shaw Mountain Road closed due to washout
So KTVB hitched a GoPro camera to a car to give viewers a quick look at the course.
"Ada County Highway District has done a phenomenal job last week, patching things up, grading the road," Race to Robie Creek committee member Brian Rencher said. "We got a report today that it's back open,"
On Saturday, around 2,400 people will be lacing up their shoes and running from Fort Boise Park, over Aldape Summit and onto Old Stage Coach Road before finishing in a park on the backwaters of Lucky Peak.
"Some of our committee has driven the road and it's in pristine shape," Rencher said.
Runners from 30 different states, as well as two from Canada, will participate in what's dubbed the "toughest half marathon in the Northwest."
The area is so tough that while KTVB was driving, crews spotted an SUV that rolled off the shoulder and into the creek.
Gallery: 41st annual Race to Robie Creek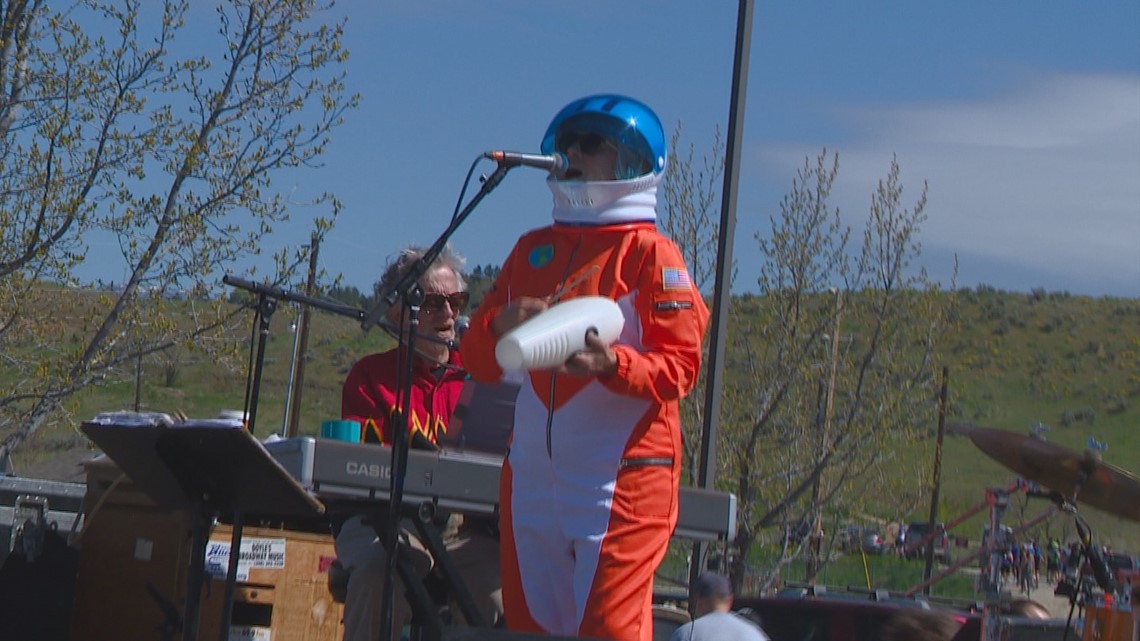 The Ada County Sheriff's Office said the driver is OK after Thursday night's crash. However, deputies shut down the road Friday so crews could tow the vehicle.
Crews told KTVB the area will be cleared in time for Saturday's race.