BOISE, Idaho — The Boise community is proving that love outweighs hate after Pride flags were stolen and damaged in the North End.
Boise Police responded to reports of a theft on Harrison Boulevard early Friday morning. Officers were immediately able to find the suspect, 18-year-old Gage Burlile. He was taken to the Ada County Jail and charged with misdemeanor petit theft.
25 of the 29 pride flags on Harrison Boulevard were stolen or destroyed, according to a Facebook post. The total value of the flags and the dowels is around $400.
"I'm so saddened to hear that the Pride flags lining Harrison Blvd. were stolen last night," Boise Mayor Lauren McLean posted to Twitter Friday. "Boise is a welcoming & loving place for all—and my heart goes out to those who have ever been made to feel otherwise."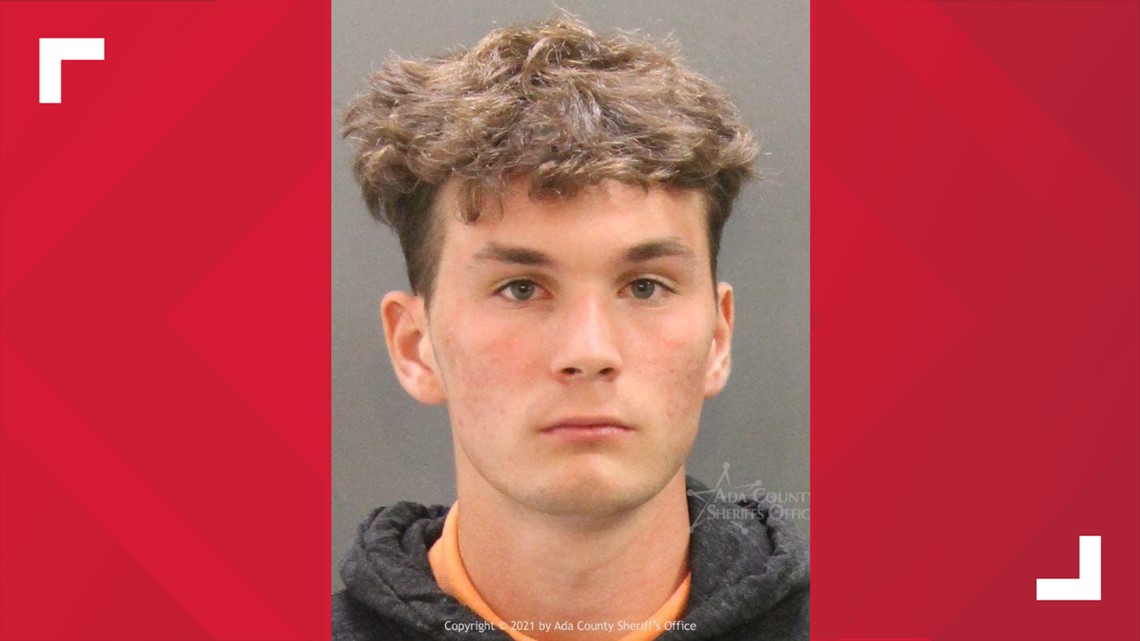 The Boise Pride Festival has been putting up flags and banners around Boise during Pride month for the last five years. Leaders with the group said it's "sad and disappointing" to see.
Joseph Kibbe, vice president of the Boise Pride Festival, said nothing like this has ever happened in the five years the flags have been hung along Harrison Boulevard.
"I'm only able to be here right now just because of the outpouring support that the community's given us throughout the day," Kibbe said.
Boise Pride has set up a fundraiser to help replace the flags and is asking people to make a donation. Officials have seen huge contributions already.
"We're going to have enough to have multiple sets of flags that way we can look at expanding to other parts of the city or if we have issues again we can have a backup ready on a moment's notice," Kibbe said.
A Pride Flag rally was organized by the North End neighborhood for Friday night. People were encouraged to show up with 'love' and help install new flags.
"We won't stand for such bigotry - not here, not anywhere," read a statement on the event's Facebook page. "LOVE always wins!"
Dozens of people came by to donate flags, march down Harrison Boulevard, climb ladders to reinstall flags and replace what was stolen.
The Liberating Spirit Metropolitan Community Church donated flags and the North End Neighborhood Association donated metal dowels to hold them in place.
"It makes me smile, I really don't know what to say," Kibbe said.
The Boise Pride Festival wants people to know the flags celebrate everyone, no matter their differences, and that they belong.
"This will prove that it's safe to be here and we are not going to be silenced," said Judy Cross, a member of the board of directors for the Liberating Spirit Metropolitan Community Church and the LGBT Community Center.