BOISE, Idaho — Idaho Lt. Gov. Janice McGeachin says a photo she posted on Facebook appearing to show her supporting an anti-government group is just her showing support for a man in federal prison for traveling across state lines to aid in extortion.
McGeachin in the statement on Friday says no other messages were intended in the now-deleted post made on Thursday showing herself in front of her office with two men in orange prison outfits with the name ENGEL across their chests.
"I wholeheartedly reject bigotry and discrimination in all of its forms. Throughout my public service, business career, and my personal life, I've always treated everyone with respect and dignity. Once I discovered a few people had begun erroneously assigning sinister motives which are contrary to my true character, I immediately deleted the post," McGeachin said.
Todd Engle last summer was sentenced to 14 years in prison for his role in a 2014 standoff near the Nevada ranch of anti-government activist Cliven Bundy.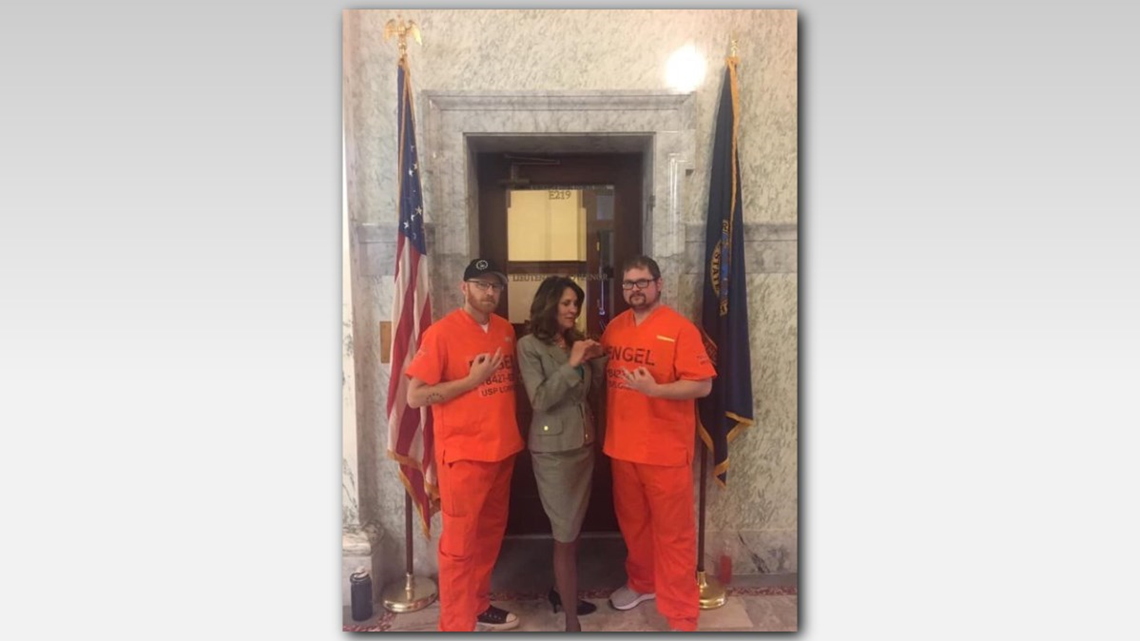 McGeachin appears to be making a heart sign and in the caption writes: "Sending love to Todd Engel from the Idaho Capitol ..."
The two unidentified men in the photo are flashing hand signs indicating an association with the III Percenters, considered an anti-government group.
"The photo was intended to show support for Engel and nothing more," she wrote. "No other messages were intended in this photo."
You can read McGeachin's full statement on the matter below: