BOISE, Idaho — A west Boise strip mall was evacuated for several hours Thursday afternoon after a car crashed into a building, resulting in a gas leak.
According to Boise Police, the crash happened just after 2 p.m. at the northwest corner of Ustick and Five Mile roads. There is an Albertsons nearby and shoppers were told to leave the grocery store.
Boise Police say the female driver, who has not been identified, was not injured.
Car crashes into building, west Boise mall evacuated due to gas leak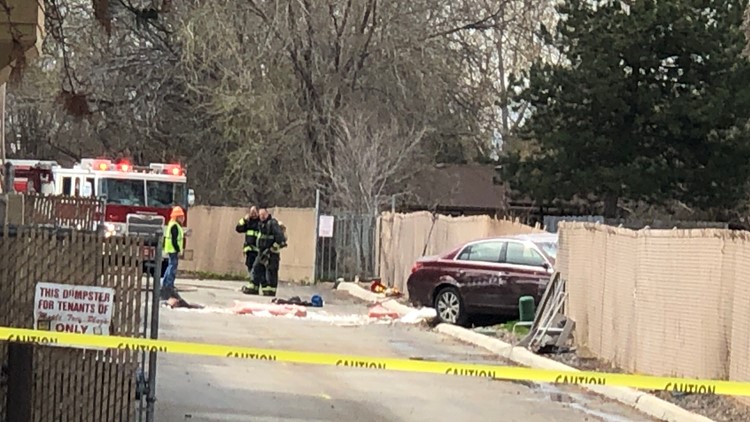 Boise Fire Battalion Chief Greg Ramey tells KTVB that the car went through a vacant store and broke off a gas meter. Fire crews were able to plug the pipe until Intermountain Gas crews could arrive on scene to shut off the gas and begin repairs.
The vacant store is located right next door to a Blimpie Sub Shop.
Authorities tell us that there were no injuries to report.
A witness to the crash said she ran over to check on the driver and the woman told her she hit the gas when she thought it was the brake. Police have not confirmed that was the cause of the crash which remains under investigation.