BOISE, Idaho — Across the U.S., wildfires destroy hundreds of homes each year.
With the Treasure Valley experiencing a wet May but a dry and hot June, vegetation and other conditions are ripe for wildfires to spark.
Both the Boise Fire Department and the Boise District Bureau of Land Management have already responded to a few small wildfires so far this season.
With wildfires frequently occurring across the U.S., fire officials are urging people to be mindful of fire hazards both around their home and on public lands.
According to Boise Fire Capt. Jerry McAdams, homes are often lost to wildfires because they weren't fire safe or ignition resistant. So the Boise Fire Department is hoping homeowners can do their part to protect their homes.
One way to do that is to reduce fire hazards around the home.
"Look at cleaning out gutters from pine needle debris and leaf debris," McAdams said. "Anything that's right up against your foundation that is flammable, remove it away from your foundation and create a fuel-free area."
It's also important, McAdams said, to make sure when landscaping around homes to use only plants and trees that are fire-resistant and less flammable.
Boise Fire Station 1, as well as the Firewise section of the Idaho Botanical Garden in Boise, are both good examples of safe landscaping vegetation.
Boise Fire Station 1 firewise garden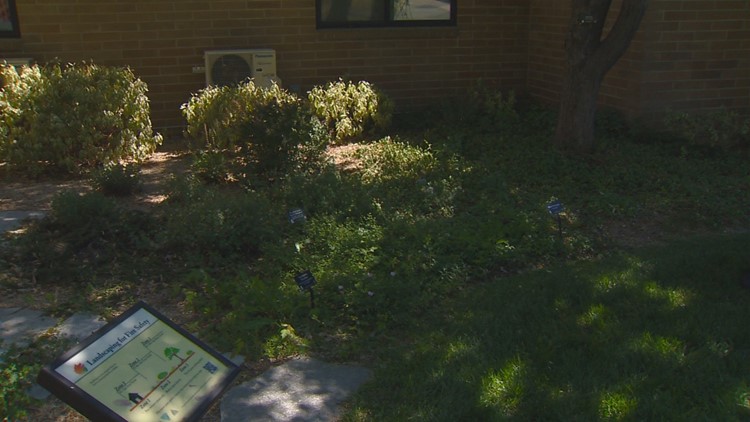 Any vegetation that isn't fire-resistant can spark easily and embers can spread quickly.
"It's just like building a campfire," McAdams said. "You build with light, flashy fuels first and then you put other fuels on top and you get bigger and bigger and bigger. It's the same principle that applies with homes. You get an ember that lands in light, flashy fuels along a home and then ignites that and that ignites the material next to it which ignites a home – we don't want to see that occur."
The more homeowners can do, the more efficient firefighters can be.
"If we don't have to worry about doing structural protection, we can go and put the fire out," McAdams said. "Get it put out earlier, which threatens less homes, less people and less firefighters."
According to the BLM, the vast majority - about 80 to 85 percent - of fires it responds to each year are human-caused. So it's not just homes to be mindful of during fire season.
"When using motorized vehicles, stay on maintained paths and trails," BLM spokesman Jared Jablonski said. "You don't want to go driving off into vegetation, grass especially, because vehicles can get hot and easily start a wildfire if you don't stay on those trails."
You'll also want to make sure you keep an eye on campfires and put them out completely before leaving. And when driving on highways, make sure you're not dragging chains or anything that could spark to grass or brush.
Two of the biggest culprits that spark fires are fireworks and target shooting.
"We've already had a few fires that are suspected to be from target shooting," Jablonski said. "Last year, across Idaho in all the BLM districts, target shooting started the most fires. It was the number one cause."
The use of fireworks on public lands is illegal. Under a current fire prevention order, exploding targets and several types of ammunition are also prohibited on public land between May 10 and Oct. 20.
"Nobody wants to be the one that started a fire that may have hurt someone or damaged someone's property so you really need to pay attention out there," Jablonski said.
As for keeping your home fire-safe and creating defensible space, McAdams said the fire department will do free home evaluations and come look at homes to see if there are any fire hazards around it.
More information on evaluations or fire prevention can be found on Ada Fire Adapted Community's website.