BOISE, Idaho — Betty the Washer has been vandalized.
The iconic mechanized prop sits above a sign for Cucina Di Paolo Italian restaurant on Vista Avenue in Boise.
Restaurant owner Paul Wegner says when he left work Thursday evening Betty was working just fine. When he came to work Friday morning he learned that someone had hit Betty in the left eye with a boulder.
"The community really loves Betty. The community's pretty mad," said Paul Wegner.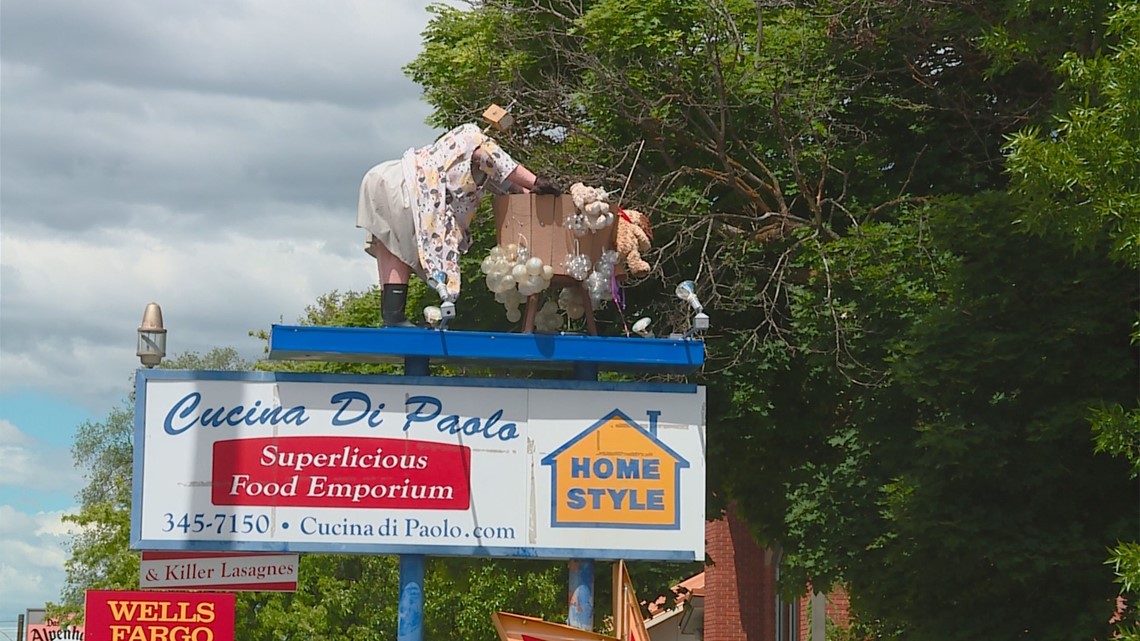 The Wegners filed a police report with the Boise Police Department. A police spokeswoman says they do not have any suspects at this time. Anyone with information is urged to call police.
Paul Wegner says the man who built Betty had to foresight to create two heads for her. So Betty will get a new head this week after a local artist paints her face.
"Once she get's her makeup on, we'll get her up," said Paul Wegner.
He anticipates will be by this weekend.
The Wegners say they are grateful for the outpouring of support from the community. Several people have come forward with donations for repairs. He says that money will likely be used to buy a surveillance camera.
Betty has been at her current location for nearly 14 years and Wegner says this is the first time that anything like this has happened to her.