BOISE, Idaho — The Bureau of Land Management is hoping to purchase 350 acres of land in the Boise Foothills from the Treasure Valley Land Trust, and is asking for public comment.
On Friday, the BLM said it proposed purchasing the two land parcels to "maintain open space and provide public access." The land also includes important big game winter range.
The first proposed acquisition is the South Fork Willow Creek parcel, which includes 320 acres. The parcel is located 12 miles northeast of Eagle.
According to BLM, the Avimor Community trail system would allow public, non-motorized access to the South Fork Willow Creek parcel (shown below).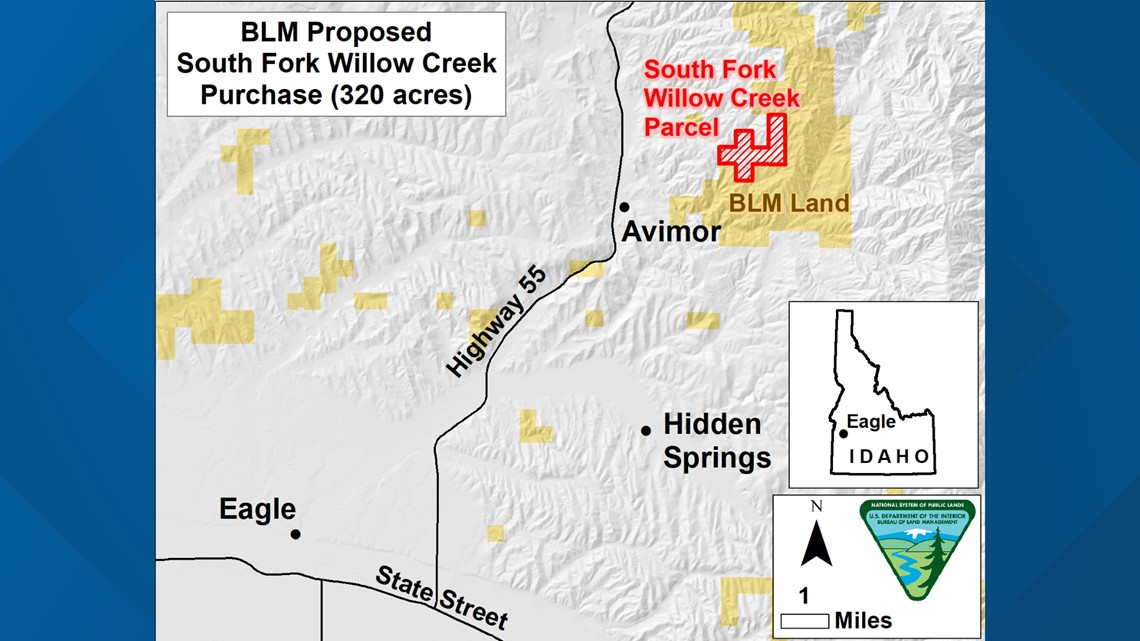 The BLM also hopes to purchase the Rocky Canyon parcel, a 30-acre area located 5.5 miles east of Boise.
The space is nestled between Idaho Fish and Game's Boise River Wildlife Management Area and BLM's Boise Front Special Recreation Management Area (shown below).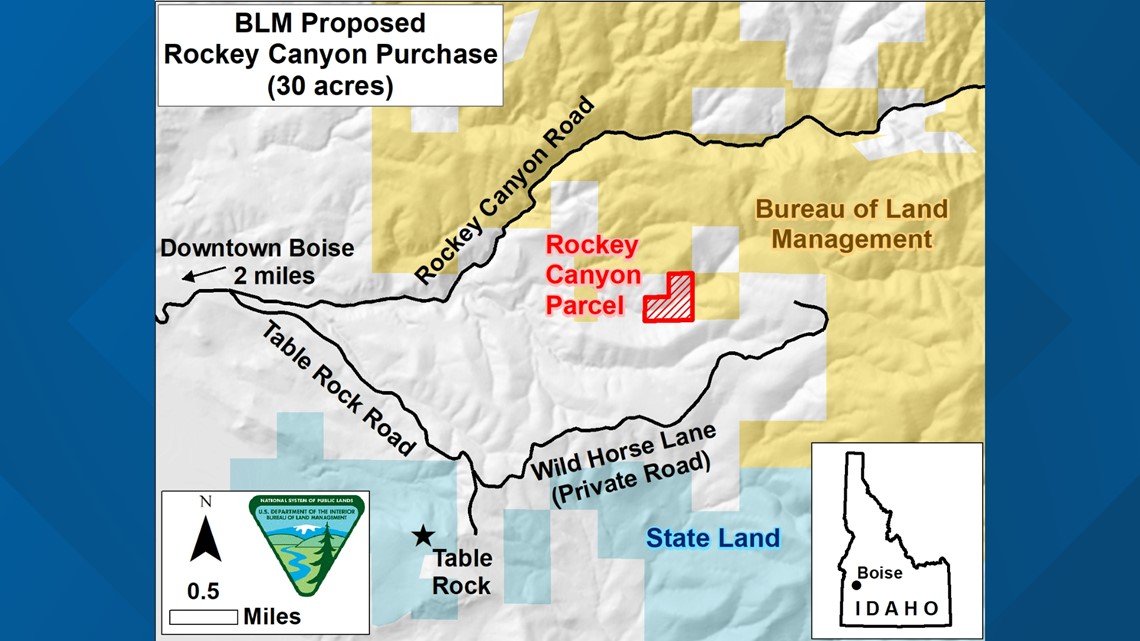 The 350-acre purchase would use money from the Land and Water Conservation Fund, according to Friday's news release.
Up until May 28, the public is encouraged to submit written comments on the project's website to help the BLM "draft a more thorough analysis."
Officials hope to collect specific feedback with technical or scientific information. The BLM said comments with only opinions or preferences "will not receive a formal response, but may be considered" during its decisions.
When submitting written comments, reference "land acquisition." The BLM said each comment may be made publicly available, including personal identifying information.
The project's website can be found by clicking here. Anyone seeking additional information is asked to call Lonnie Huter at 208-384-3300.
"Acquiring these parcels will enhance the conservation and protection of wildlife habitat, cultural and recreational values," BLM Boise District Manager Tanya Thrift said.
See the latest news from around the Treasure Valley and the Gem State in our YouTube playlist: