SHADY COVE, Ore. — Oregon State Police say they're seeking information about two deer in southern Oregon who were found with arrows caught shot through their bodies.
The animals were found in the wild Friday near Shady Cove, one with an arrow embedded through its head and the other close to its neck.
PHOTOS: Living deer with arrows through head, body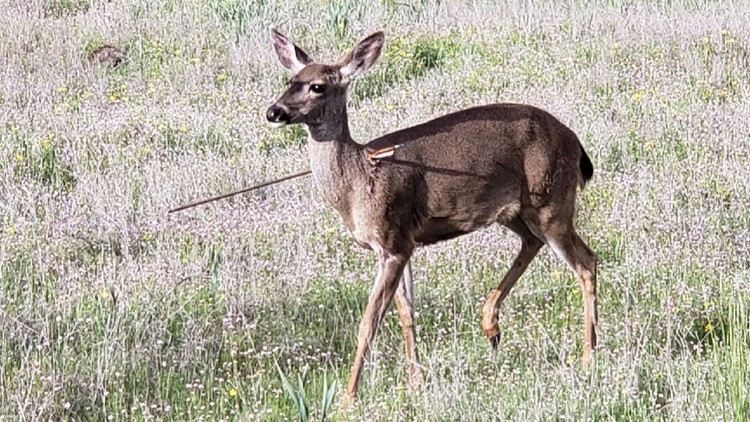 Fish and Wildlife workers tried to tranquilize the deer to remove the arrows but were unable to capture them.
Authorities say the injuries don't appear to be life-threatening, as the animals are able to eat and walk.
A $2,000 reward is being offered for information about the attackers, thanks to a $1,500 donation by the local Rogue Valley Chapter of the Oregon Hunters Association.